Newznab Review
Last Updated: Feb 14, 2022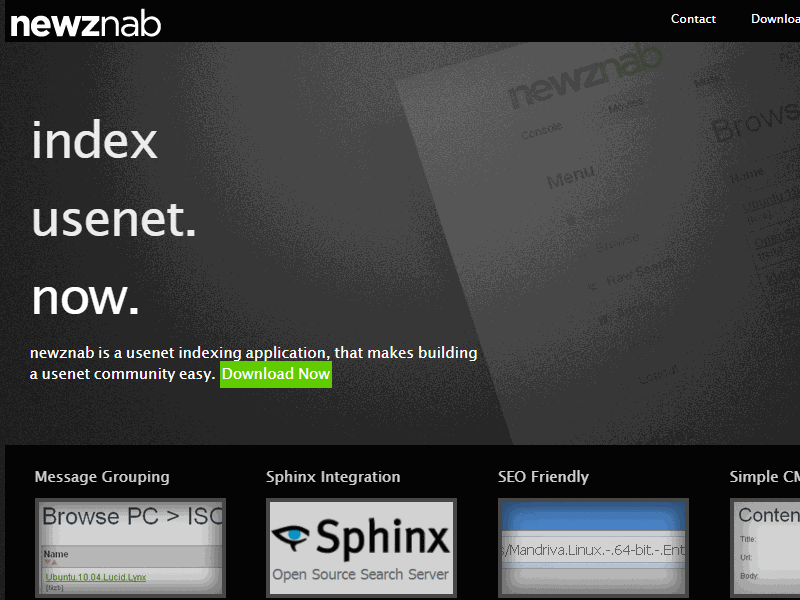 Rating
Price
Free
Features
Process Usenet Data
Php Code
Free and Paid Version
Rar / Par
Newznab is a web application for processing Usenet data and creating an index. Newznab is written using php, pear and mysql, which runs on linux, windows and mac, and is available in two versions.
If you've ever wanted to run your own USENET indexing site, Newznab may be what you're looking for. An open source solution that is, as described by some users, a clone of Nzbs.org, it allows the creation of a USENET index on even a modest server. There are already popular sites running this software and, with the many changes that have gone on where USENET index sites are concerned, there is certainly room for new index sites all the time.
The Software
Newznab runs on Apache server, making it available to just about everybody with a server to spare. According to reports, those who have smaller servers may want to give serious consideration as to whether or not they want to host the USENET index. Users who have tried to create their own USENET indexer have oftentimes found that backfilling a group for any length of time is very slow and takes quite a large amount of time. For those who simply want to experiment and who haven't any desire to create a USENET index for public consumption, Newznab provides an ideal way to do it.
Newznab Features
Message Grouping
Sphinx Integration
SEO Friendly
NZB Creation
Simple CMS Features
Free vs Paid
Free Classic Newznab Version
Newznab comes in two versions. Newznab Classic which is free and contains all the features neccessary to build a Usenet Indexing site. Newznab Classic is packaged with the GPLv3 license, you can download for free (below) and start indexing usenet, right now.
Paid Newznab Plus Version
Newznab plus includes the regularly updated, premium edition of newznab while incorporating many additional features including but not limited to the following.
Increased support
Thumbnailing from available archive types
Memcache/apc support
Full rar archive file listings
Mediainfo integration
CMS type role limits
Sphinx MySql search support
Popular Sites Using Newznab Plus
Alternatives to Newznab
Conclusion
If you're in the mood to experiment, Newznab may prove to be a good way to test the capacity of your hardware and to put together a decent USENET index for your own use, even if you don't end up sharing it with anybody else.
Visit Newznab