nZEDb Review
Last Updated: Feb 14, 2022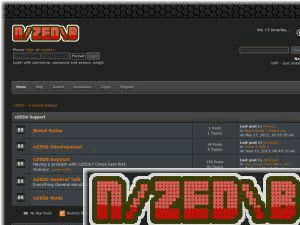 Rating
Price
Free
Features
NZB Site Software
Faster Than Newznab
Active Support
Constant Updates
nZEDb is a fork of Newznab. Those who are running a server might want to look at what this USENET indexer has to offer. It has been compared directly to Newznab by some users, offering insight into it performance. It is also compatible with some of the most popular technologies with downloaders, so it is possible that nZEDb could meet all of your needs, even if you're accustomed to Newznab and loathe changing.
EDITOR'S NOTE: No significant updates have been done on nZEDb for several years now. However, based on forums, there is still an active community of members using this indexer.
The Basics
nZEDb is a fork of Newznab, so users can still employ many of the technologies they use to automatically search and download. The API is compatible with Sickbeard, CouchPotato and many of the other most popular programs out there, so there isn't necessarily any diminishing in quality of service that you'll have to worry about if you make the change.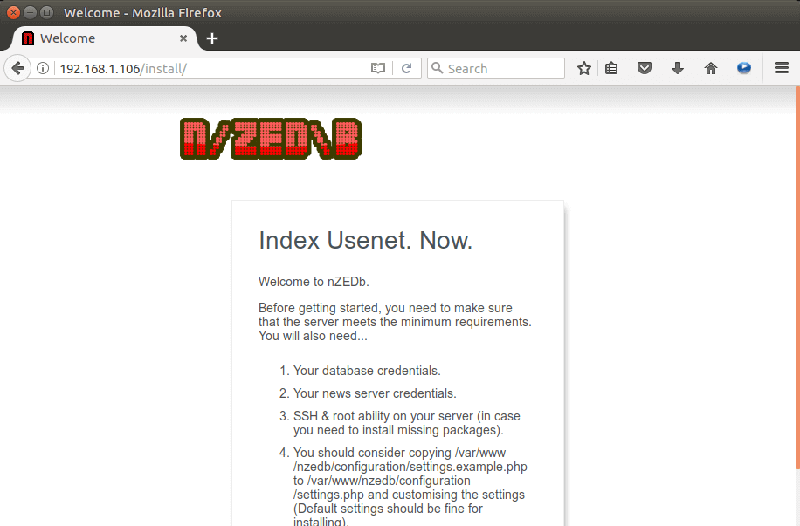 There are some differences with Newznab, according to the developers, that may make it more convenient for some administrators, as well.
nZEDb allows the creation of releases without having to create a regex. It also allows advanced searches, such as searching by the date, by the name, and so forth, making it flexible.
nZEDb also utilizes an API to fill in missing information from IMDb and TVRage. It can even add Amazon associate tags for fetching XML information and covers. According to one individual who made a comparison between the two different technologies, NzedB outperforms Newznab in terms of finding NFO files and getting valid releases. The comparison, however, did find that Newznab had better regexes for certain – and very popular – USENET newsgroups than did nZEDb.
Users involved in the conversation did agree that it would be best for administrators who wanted to make a comparison between the two technologies to run them both on separate servers and to see what they think before they commit to one or the other.
Overall, however, nZEDb  has compatibility with most of the widely used downloading and searching programs popular with USENET users, so there shouldn't be any issues with maintaining the quality of service on a NZB site. The differences in performance and in the regex might be important to some administrators. In a comparison, it was also found that nZEDb did release more updates for the technology than did Newznab, so there shouldn't be any shortage of improvements and new features being added in the future. nZEDb may not persuade every administrator to switch, but it does bear looking at.
Be sure to bookmark our NZB site page or keep checking back and signup for our newsletter if you want to be kept up to date.
Also worth a look would be our list of Best Usenet Service Providers.
Visit nZEDb