NewzNZB Review
Last Updated: May 12, 2019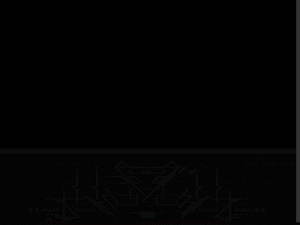 Rating
Price
$12/Yr
Retention
500 Days
Free Trial
None
Features
Invite Only.
12 Euros /Yr
Unlimited API Calls & NZBs.
NewzNZB has been online since 2012. The site runs on custom software and boasts clean releases and an absence of spam. You'll need an invite to sign up, and their membership plan is more expensive than some of the other options out there. Nonetheless, NewzNZB is a fine site that offers quite a few spam-busting and privacy-enhancing features.
NewzNZB Highlighted Features
Invite-only, spam-free indexer
Free Account Invite only
VIP Account Unlimited API Hits and NZB Grabs
Retention – over days of binary
More than 2,000,000 releases
Spam-free index
No Ads
Forum for all users
Invites: With VIP
IRC: Not disclosed
Integrations: SabNZBD, NZBGet, Sonarr, etc.
Privacy: SSL
Hardware details: Decentralized servers, 1,024TB Bandwidth, 256GB Memory, 10TB Disk Space
Payment Options: Bitcoin
Membership Levels for NewzNZB
| Name | Price | Nzbs | Apis | Forum |
| --- | --- | --- | --- | --- |
| Free | $0 | 5 / Day | ?? | No |
| Donator | $1/Month | Unlimited | Unlimited | Yes |
NewzNZB Status / Uptime Charts
| | Status | Since | Average Response Time |
| --- | --- | --- | --- |
| ● | | | |
24 Hour Response Time Chart for
NewzNZB
Chart will be updated in
X
seconds
Uptime Averages
Conclusion
NewzNZB costs more than most NZB sites, but that comes with perks. This site is decentralized and has been around for 2012, so their resilience is certainly a benefit. The site also scrubs the spam from its extensive indexes, so users who are irritated with passworded files and other garbage on NZB indexes will likely find the price at NewzNZB to be entirely worth it. The software at NewzNZB is custom built, but compatible with most downloaders.
Altenatives To NewzNZB
| Name | NZBs | Price |
| --- | --- | --- |
| Oznzb | 5 NZBs Daily | $16/Year & $ 55/Life. |
| NZBFinder | Free: 5 NZBs & 25 API Calls. | 10, 20, 35 Euros. |
| DogNZB | No Free Account | $18/Year for VIP |
| NZBGrabit | 10 Zip Dls / Day | $15/Year & $35/Life |
| ABnzb | 20 NZBs & 100 Calls | $25/Year for VIP |
| OMGWTFNZBS | No Free Account | $10/Year for VIP |
| NZB Tortuga | 5 NZBs a Day | $6/Year for VIP |
| NZBGeek | No Free Account | $12/Year for VIP |
| GingaDaddy | 3 API Hits/NZB Grabs | $17/Year for VIP |
| Nzbplanet | 5 NZBs Daily | $10/Year for VIP |
Visit NewzNZB