Fanzub Review
Last Updated: Apr 26, 2020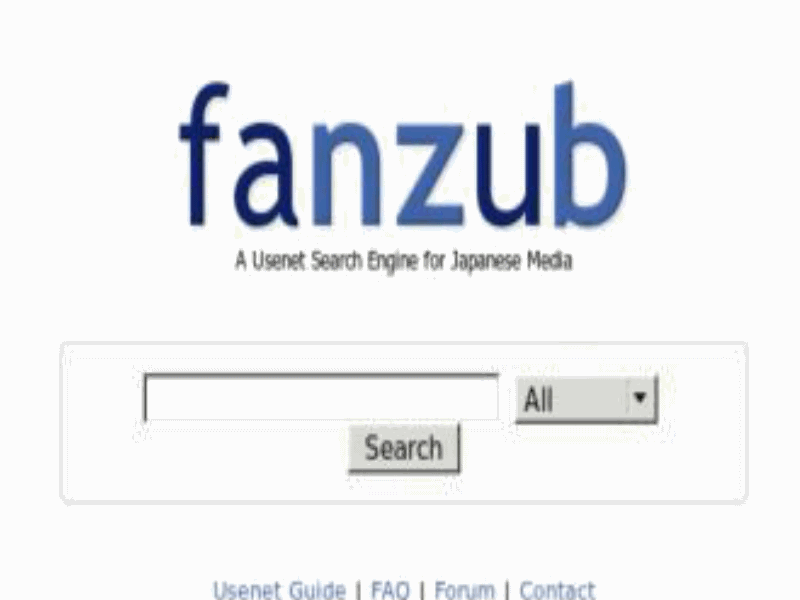 | | |
| --- | --- |
| Rating | |
| Price | Free |
| Retention | None |
| Free Trial | None |
| Features | Dead Site |
Fanzub is a dead NZB site
Please see our list of best NZB sites for other alternatives
If you have a hankering for anime, you may want to take a look at Fanzub. Fanzub is an NZB indexer that specializes in files related to anime and Japanese media. Whether you happen to be from Japan and are living out of the nation and want to stay in touch or you are just one of the many fans of Japanese media worldwide, this NZB site may offer you quite a bit and, because of its specialized subject matter, it could save you a lot of time searching around on other NZB sites.
The Site
Fanzub doesn't actually host any content. The site merely hosts NZB files, which you can utilize to download content via your USENET provider.
Fanzub indexes USENET, so they can't add any content based on your requests. They make an index directly from the USENET system and they have no control over what's available.
The content is well categorized, however, and any NZB files available on the indexes are automatically classified according to the USENET group to which they originally belonged. This makes it easy enough to find whatever it is you are looking for.
Fanzub does have a suitably reliable service. Downloading files isn't an issue. They do, however, lack the variety of some other USENET search engines. Because they are such a specialized USENET search engine service, you're not going to find a huge variety of different types of content on this particular indexer. On the other hand, the specialization of this website does make it great for people who are primarily interested in Japanese media of just about any type. Games, music, drama, anime and beyond are all available when you execute a search on this particular site. - Also see our list of best NZB sites here
Forum
Fanzub has a forum available to users that has a great deal of information on it. If you happen to be new to the USENET system, you'll definitely want to take a look at this forum, as it can give you some great basic information on how you go about getting the most out of the NZB indexing service.
Fanzub is probably one of the best options out there for people who are truly addicted to Japanese media. It's unlikely that you're going to find a site that is quite as specialized as Fanzub. For people who have no interest in Japanese media, however, this particular USENET NZB indexer isn't going to be of much use. The people who have an interest, however, would be hard-pressed to do better.
Be sure to bookmark our NZB site page or keep checking back and signup for our newsletter if you want to be kept up to date.
Altenatives To Fanzub
| Name | NZBs | Price |
| --- | --- | --- |
| NZBFinder | Free 5 NZBs & 25 API Calls | 10, 20, 35 Euros |
| UsenetCrawler | Best Free Account Offering | Over 500 Groups Crawled |
| NZBgeek | Open and Free to Register | Free and Paid Service |
| NZBGrabit | Free 5 .ZIP Downloads | Arcade, and Photo Editor Included |
| DrunkenSlug | Free 100 API Hits and 5 NZBs Daily | Invite-Only Website |
| NZB.su | Open NZB Site | API Integrations |
| DogNZB | Invite Only | $20/Yr for VIP |
| NZBPlanet | Invite Only | 2 Million NZBs Indexed |
| FileSharingTalk | Forum-Based Site | Option to Donate |
| OmgWtfNZBs | Invite-Only NZB Site | $10/Yr for Donators |