DOGnzb Is Open for Registration
Last Updated: Aug 10, 2019
DOGnzb occasionally is offering registrations for new users, something they do just every now and then. This registration comes with a 30-day free trial of the system. After that, you can get full access for a lifetime by paying a $10 fee.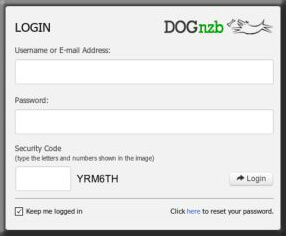 This site doesn't give out offers for registrations often, so you'll want to take advantage of it now that it's available. The registration only takes a few minutes but, if you decide to pay the $10 fee, the service lasts as long as the site is up.
With so many different NZB indexers being taken offline, it's a good time to take a look at those sites that have private registrations, which definitely offer quite a few perks, including faster access to new releases, in most cases.
Important Links
Alternatives to DogNZB