CamelSystem Powerpost Review
Last Updated: Feb 10, 2022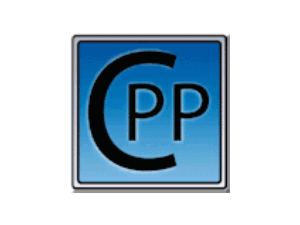 Rating
Price
Free
Features
Usenet Uploading
Written in C++
Many Options
On Mega.co.nz
CamelSystem Powerpost is a relatively easy to use binary uploader for USENET. It has some advantages in terms of performance that will be enticing to those who want to make sure that they're getting the highest level of efficiency possible out of their software. As far as the human experience goes, it also has some features that make it a lot easier to take care of all the little details involved in posting to USENET correctly.
Based on our research, the latest version of this binary uploader is its 2.4 version. However, please note that this was released way back in January 2012. Hence, we conclude that further updates and development with this software has been discontinued. And while the CamelSystem Powerpost website is down, there are several software sites that host installers for this software.
The System
CamelSystem Powerpost is coded in C++. This gives it an advantage in terms of memory use and makes it pretty easy on system resources. It's also very easy to use. Configuring it is a one-time process that isn't any more difficult than filling out a few fields on a wizard. You set up your server address, configure variables for connections and security and you're ready to go. You can even specify how much bandwidth that you want to use for uploads, which is great if you need to keep your usage monitored.
The system even makes sure you know some of the tricks to keep yourself safe on USENET. For instance, there's an email address field that lets you know to enter a fake, as you're going to be a sure target for spam if you use your real email address in this field.
Once you have it set up, you'll find that this program is very easy to use, even if you're a complete newcomer to posting on the USENET system.
Configuring the System
Click on the Setup button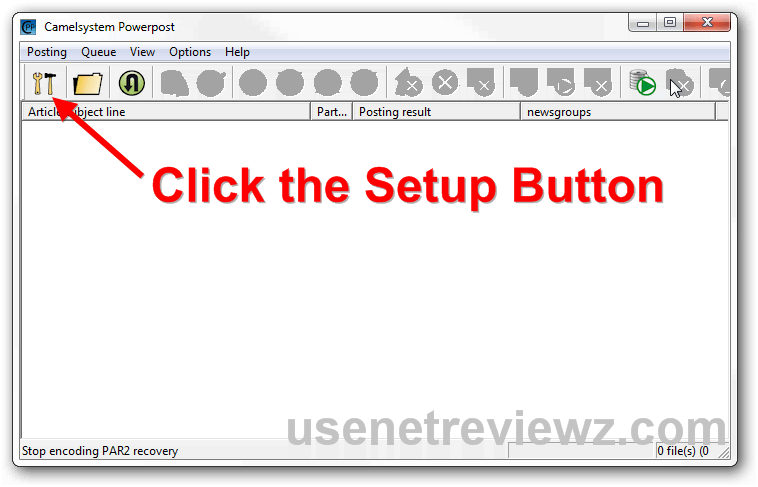 Server settings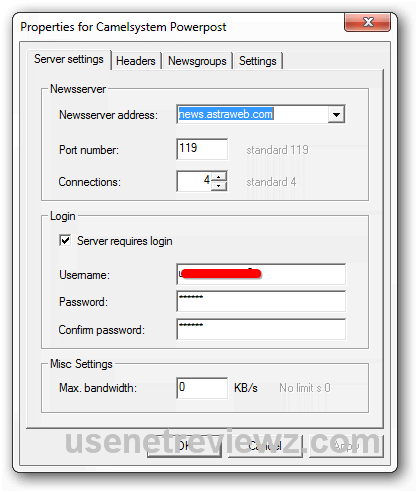 Header Settings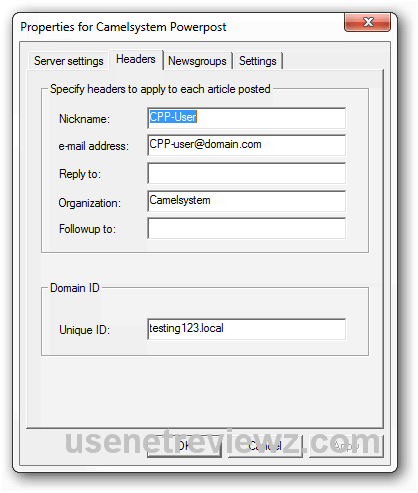 Newsgroup Settings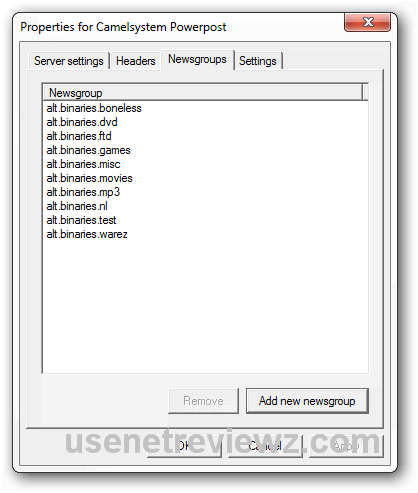 General Settings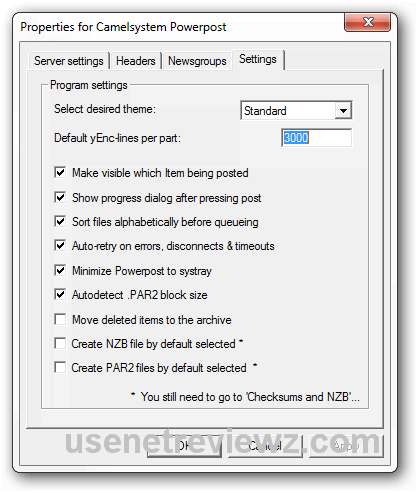 Using the PowerPost System
Where ease of use is concerned, CamelSystem Powerpost is a tie with JBINup. Anyone with moderate to advanced computer skills should be able to figure this out without any trouble. It's fast once you get used to it.
The system makes PAR2 files for you, so your posts will be done in the right format. You'll also be able to create NZB files without doing any of the heavy lifting, so that's a plus, as well.
You can upload with SSL only, but this requires an add on which is included in the download link. You absolutely must get it. SSL is the best privacy protection for USENET and you'll want to have it installed on this uploader to be sure that you're safe.
Overall, this is a great uploader. It's easy to configure and use and the way that the configuration wizards are laid out may actually teach you a bit more about USENET just from using them. If you're in the market for an uploader, be sure to give CamelSystem Powerpost a look.
Alternatives to CamelSystem Power Post
Download Links
CamelSystem 's Powerpost Website is down so here below is a link via mega.nz .
Visit CamelSystemPowerPost