Unison Review
Last Updated: Jan 28, 2022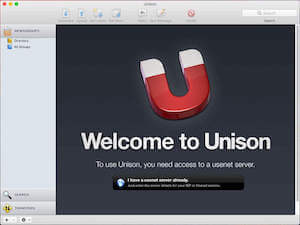 Rating
Price
free
Retention
500 Days
Free Trial
None
Features
Newsreader for MacOS
Multi Connection Downloads
Newsgroup Search
Unison is a macOS newsreader that was developed by Panic Software. It has won several awards in its heyday, including the Apple Design Award for Best Mac OS X User Experience in 2004 and was a contender in the Best Product category.
Unison was previously a paid application, but since the discontinuation of the development of this software back in 2014, Panic Software has made Unison free for download and use. The final version of Unison automatically unlocks and requires no serial number for it to be used.
According to its developers, since its discontinuation, "it is not practical for them to open source Unison. But if major problems arise in the future, they will definitely check them out". While it has been discontiued, Unison still works fairly and decently well.
Highlighted Features
Unison was designed for downloading binaries and reading Usenet newsgroups, and at the peak of its popularity Unison was considered as one of the best newsreaders for MacOSX users.
While Unison can search downloaded message headers, there is no online search included that will scour all the newsgroups as seen in Newsbin, Grabit and Newsleecher. That said, you can use the Search Browser to find files and NZBs.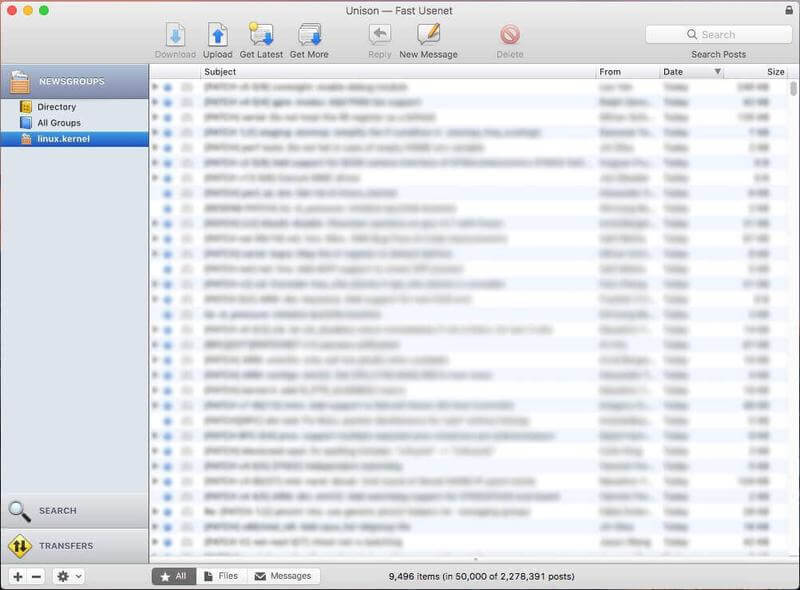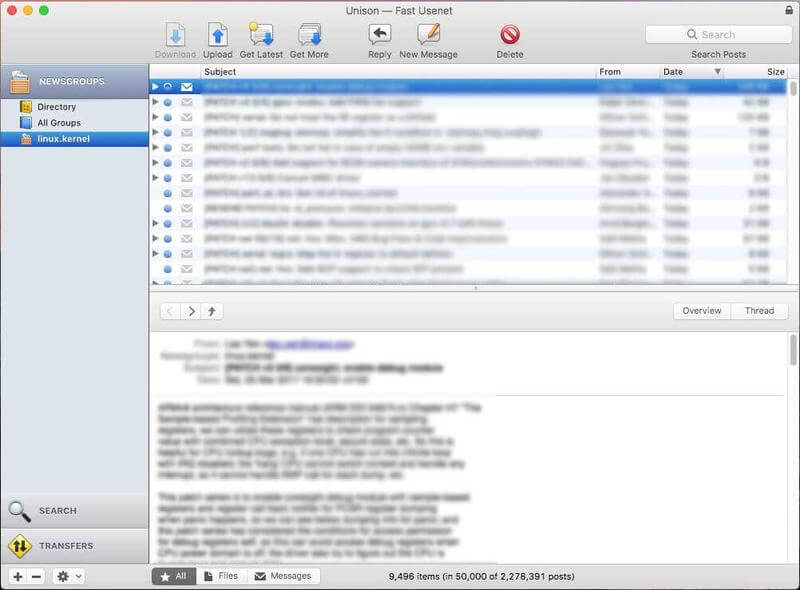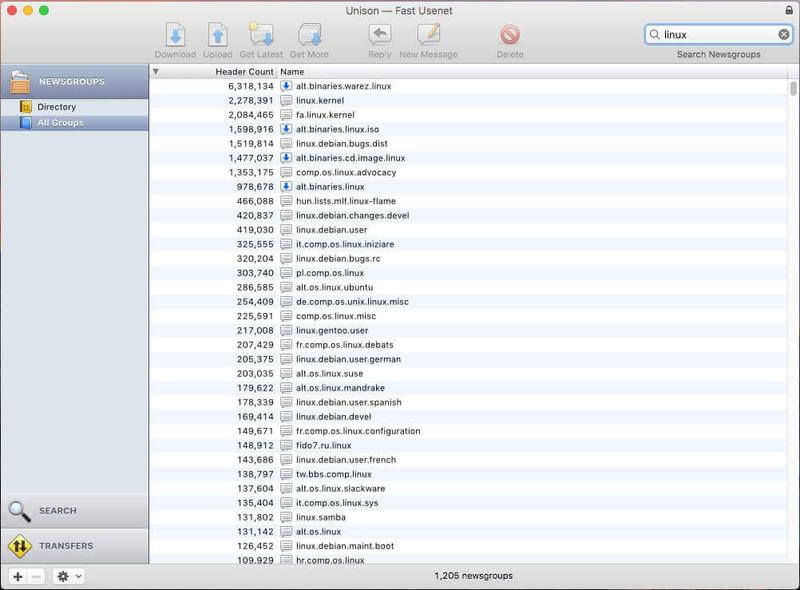 For a complete breakdown of Unison features, see below:
Newsgroup search
Find files and NZBs
Multi-connection downloads for faster downloads
Auto-loading and Offline Reading for groups
Message threading
Email look for text threads
Groups files for downloading
Skips needed recovery sets
Search browser for files and NZBs
Built-in PAR and RAR Processing
Uploads binaries in one click
File types in one view
HTML or Plain Text viewing and posting
Retina assets for better viewing on newer machines
Plans & Pricing
Unison is free to download from the Panic Software website. The developer has released its final version, which is Unison 2.2. This last version has automatically disabled the serial number input that was previously required.
Be reminded that since work on this software has been discontinued, further improvements will not be done. Panic Software also no longer provides support for Unison.
Usage Overview
Unison has a clean and modern-looking interface. It is easy to use and has several good features that enhances the Usenet experience of Mac users. Despite support and development being discontinued for this software, Unison still works well with the latest versions of MacOS.
Installation
To install Unison, download the version 2.2 zip file on your device and simply open it. It should automatically unzip the application and place it on your download folder. However, for the most recent versions of MacOS, you may need to configure your computer settings to enable your device to read Unison, since Panic Software is not a verified developer.
Configuration
To be able to run Unison on the latest macOS, you should go to your system preferences and click on Security and Privacy where you will find the General Pane. Unlocking the preference pane should enable you to run Unison on your machine.
Once you are able to open the software, configure your server settings with the appropriate and necessary details coming from a reliable Usenet service provider. You might be required to type in your username and password, but if your Usenet service does not have this, you can leave it blank and just enter the other necessary information.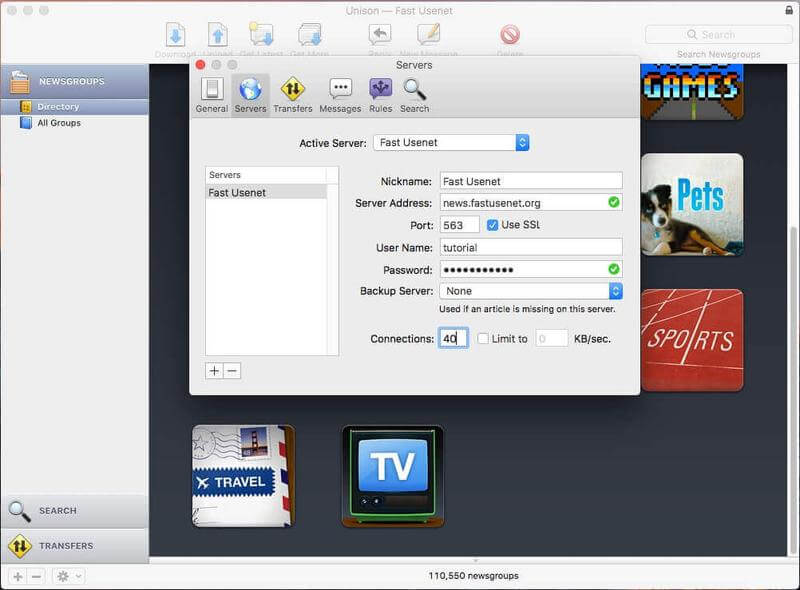 Scheduling & Automation
Unison allows you to limit the speed of your downloads, which is an effective way of controlling the capacity of your internet connection. This newsreader also has settings to automate your transfers and set rules when you're either searching or downloading. You can explore how to do this by checking out the settings page of the software.
Usability
Unison is an efficient tool for downloading binaries and reading Usenet groups for MacOS users. It provides users an enhanced Usenet experience with its simple and clean interface that can be enjoyed by even the most novice of users.
The software easily generates a newsgroup directory which you can explore and subscribe to depending on your preference. The software was designed with ease of use in mind, taking its look to a modern approach appropriate for Mac devices.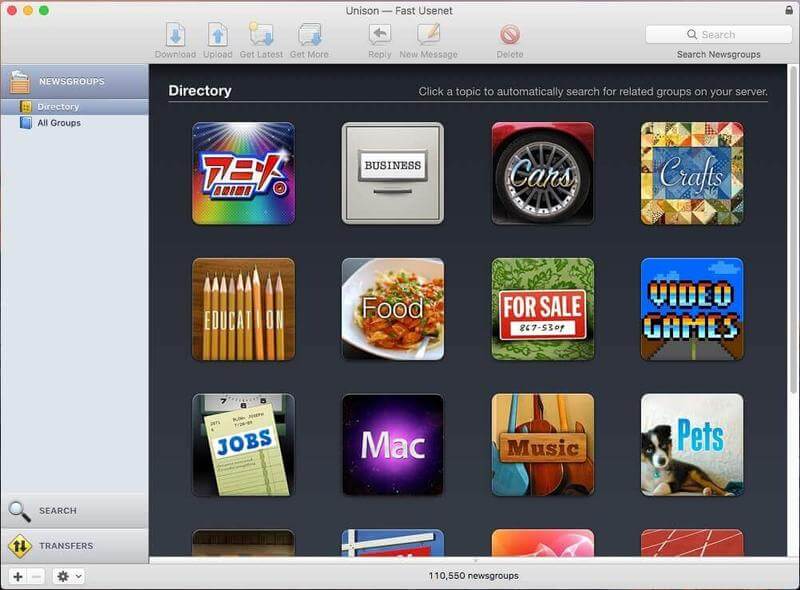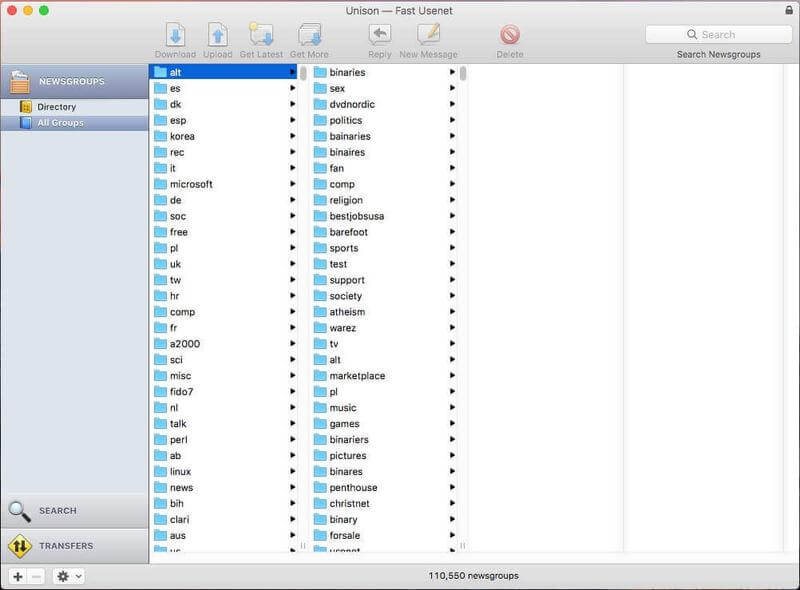 Conclusion
Unison has some pretty good features that provide decent functionality, improved efficiency, and utmost convenience for Usenet users. However, this software was only developed specifically for MacOS and has no installers available for other popular operating systems like Mac and Linux. And while it can compete well with other existing newsreaders that can run on Mac devices, further development and support for Unison has been discontinued since 2014. This would leave a bit of a concern for some users who are on the lookout for newsreaders and downloaders that have good support and a constantly evolving platform. Nevertheless, Unison has established itself as a decent option for Mac users as far as newsreaders are concerned. The choice of going for this unsupported and outdated but multi-awarded newsreader is completely a matter of whether you are satisfied with all its functions and features.
Visit Unison
Best Usenet Newsreaders