Grabit Review
Last Updated: May 10, 2019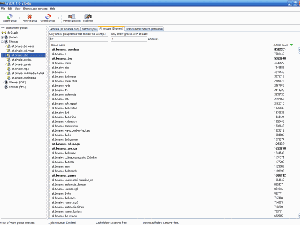 Rating
Price
$2.5/m
Retention
500 Days
Free Trial
None
Features
Easy to Use
Supports Multiple Servers
Handles Multiple Downloads
Grabit is an easy-to-use NZB downloader. It's packaged with a search service that will run you $2.50 per month, but you can import NZB files from other sources into the program.
This program is very simple, which might make it a good choice for people who are just learning to use USENET and NZB files. However, it might be more advisable to go with a free newsreader before committing to one that costs money.
Installation
Grabit is well-designed and currently being actively developed. That means, of course, that it's not hard to work with and the installer is no different from the rest of the program in that regard. Download the installer file and run it. That's about all there is to installing Grabit.
Using the Program
Grabit will ask you for your USENET credentials on the first startup, so you don't have to go hunting around for the setup screen, which is nice.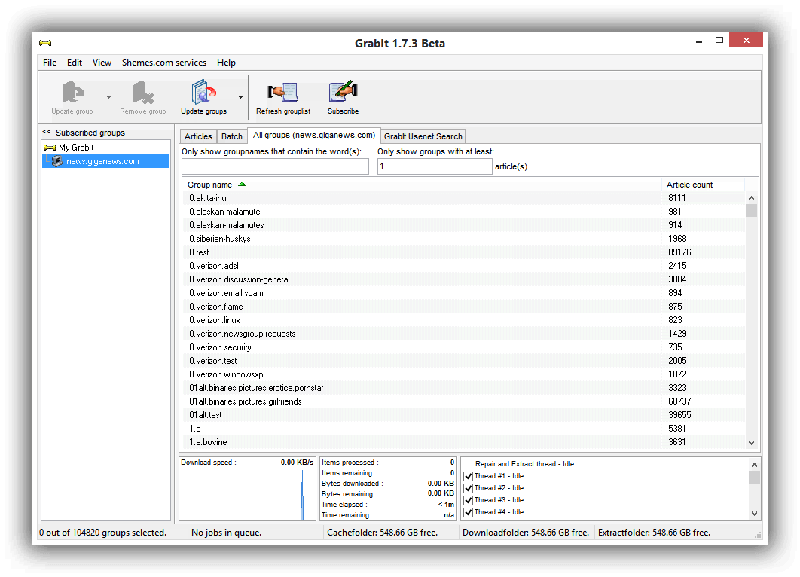 Once you get your server setup, you can start searching for NZB files. You can do it from within the program, using the paid Grabit service, or you can use an outside source to get your NZBs.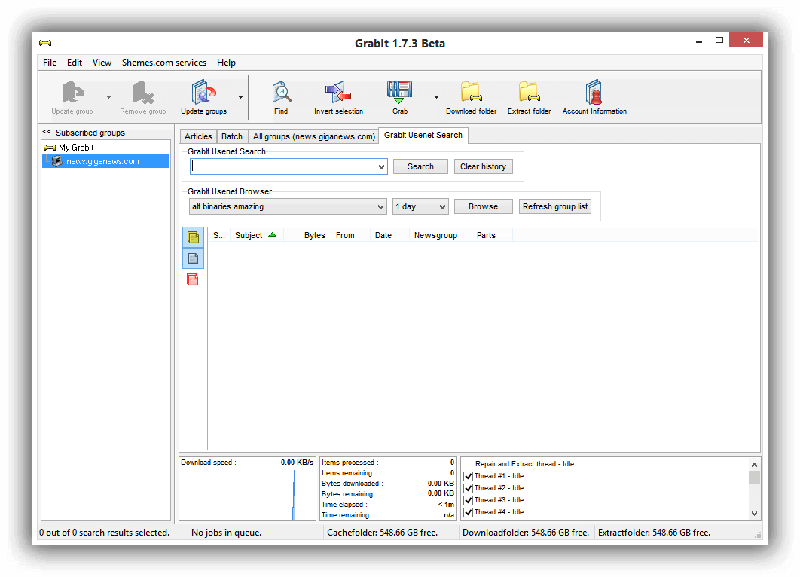 Use the Import feature to bring in NZBs that you get from a website or another source. You can also just associate Grabit with NZBs and double click them to open them in the program.
There's really nothing to downloading with Grabit. Once you import the NZB, the program starts doing the rest of the work for you, grabbing all the various parts and assembling them into the complete binary.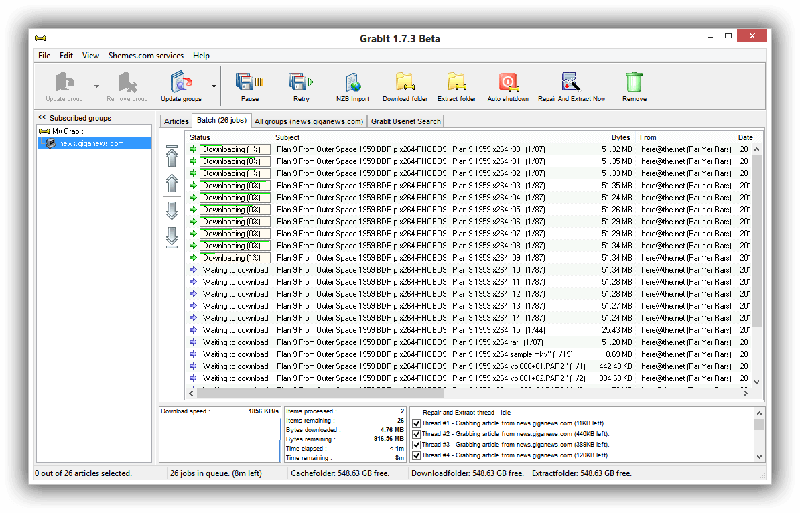 The program options are very detailed and there's actually quite a bit of power under the hood. You can set this program up with multiple servers, resume aborted downloads and much more.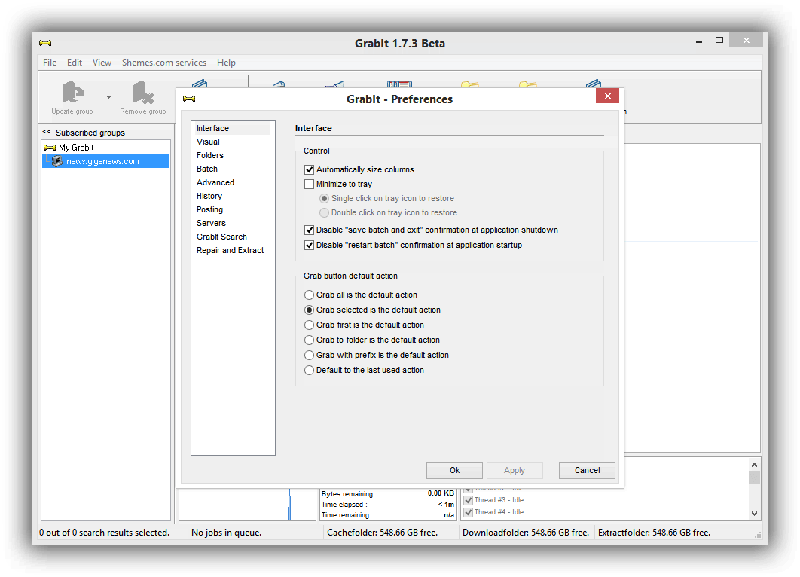 Technical Details
Easy to use
Supports SSL
Auto repair and extract
No need to download headers to search
Supports multiple servers
Handles multiple downloads
Highly configurable
Subscription search for $2.49/one month; $6.00/three months; or $24.99/ one year.
Summary
Grabit is a simple newsgroup downloader that comes with a paid search feature. You don't have to use the search feature to use the program. You can download multiple files, import NZBs that you got from other sources and much more with this downloader. Grabit allows you to configure multiple accounts. This program isn't bad at all, but free newsgroup readers might be more attractive to some users.
Summary Page
Grabit is an easy-to-use NZB downloader. It has a built-in search feature that you can subscribe to for a price. Alternately, you can download NZB files from your favorite NZB sites and import them into Grabit. Either way, this program really does have a lot of nice features built into it, but the paid program might be unattractive to some users. If you have a subscription to an NZB site already, you might not need to bother with this program's premium features, but the download features are competitive with what other newsreaders offer.
Visit Grabit
Best Usenet Newsreaders