Newsleecher Newsreader Review
Last Updated: Jan 26, 2022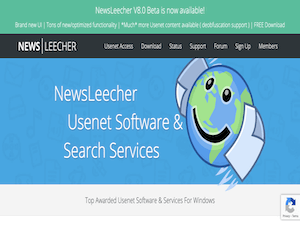 Rating
Price
$3.99/mo
Retention
5025 Days
Free Trial
None
Features
Decent Usenet Search
Supportive and Responsive
Windows Only Newsreader
Newsleecher newsreader is offered as a standalone service or as part of the Newsleecher Usenet access service. Newsleecher promises its users up to 99% completion of download with the help of different Usenet service providers to access millions of articles posted on Usenet.
It is the first newsreader to support the use of NZB format/ it can import files in many different ways for easy downloading.
Newsleecher also supports PAR and RAR format, so there is nothing to worry about if you are using these files.
Newsleecher 'Supersearch' and 'Superleech' are some of the additional features of the newsreader to quickly search articles and binary groups from Usenet and automatically download specific binary each time a new result is available.
Newsleecher also has two versions of its newsreader: beta release that is regularly updated and is currently on its version 8 as of December 2019 and a more stable and recommended final version released in June 2016 labeled as version 7.0. If you want to play around with latest features, the beta version would be great for you. However, it does not provide the same stabilty as the final release does since it needs further testing. But it does include features and changes that the final version does not have.
Highlighted Features
Article Spam Filters

For subject, cross-post, posters

Download scheduling and speed control
Superleech and Supersearch
No spyware or adware

Protects your personal information on the internet

NZB fully supported
Binary and text article downloading (text posting only)
AutoRAR repair, extract
PAR2 support to repair missing and damaged files
RAR passwords
US and EU servers

Multiple connections in different geographical locations

Long retention

2850 binary retention and 4150 text retention

SSL connection support
Different skins for the interface

Modern Blue, Gray, and Dark

Pause and resume bots (news server)
Download manager/scheduler
Support customers thru phpBB forum, FAQ, and an online support ticket
Multiple servers (the USA and Europe) and connections supported
Provides service status to public

With complete facts and graphs to bring transparency to its users
Plans and Pricing
As mentioned, Newsleecher newsreader can be part of the Usenet search service plan that brings you to these two options
| Account Name | Client Plus | Ready-to-go |
| --- | --- | --- |
| Plan | Usenet Software and Search Services +Unlimited Access to SuperLeech Service | Unlimited Usenet Access + Software and Search Services + Unlimited Access to SuperLeech Service |
| Price | $3.99/mo | $11.99/mo |
However, if you are looking for only a pure Usenet service, Newleecher also offers that for $9.49. You can pay for the service and client using credit and debit cards, and via Paypal.
Free Trial Information
Newsleecher Usenet software offers a 14-day free trial period. Once the plan has expired, it will automatically renew the plan you initially registered for.
Usage Overview
There are two versions of Newsleecher Software and Search Services available on their website. The Final release offers a more stable performance, while the Beta release offers the latest functions that are not yet available in the Final release. They released the last stable version in June 2016.
Installation
Go to the Newsleecher website and download the most compatible or latest version of the Newsleecher newsreader software.
Download and run the installed file. Allow changes on your computer.
Make sure to read and agree with the license agreement before you click the "I accept the agreement."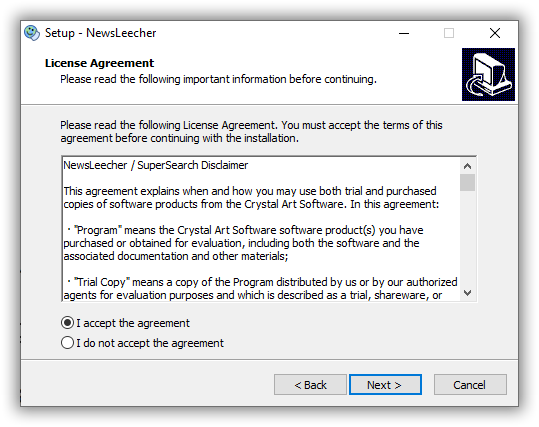 Choose a destination folder for the Newsleecher.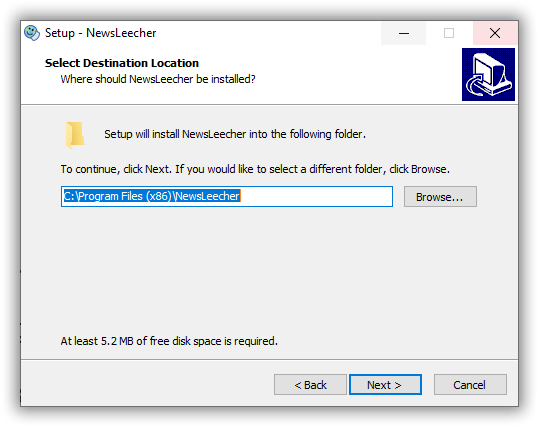 You can choose what icons you want to create when the set-up is complete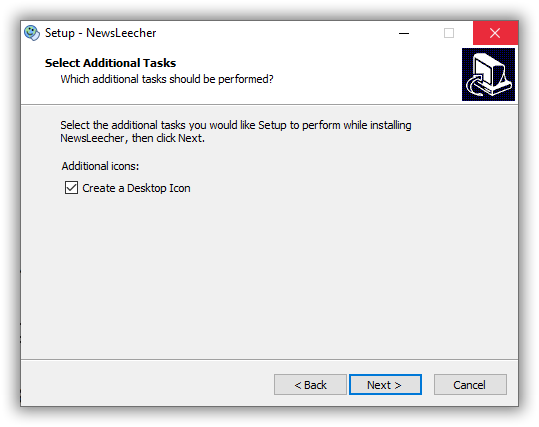 Tick the 'Run Application' box and click Finish to finally install the software.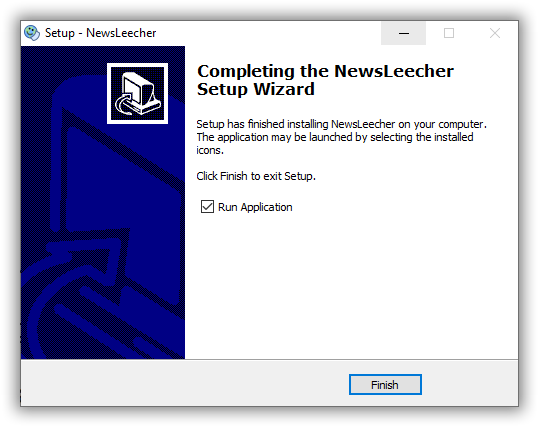 Configuration
To add a server, Click 'Add Server' in the main menu, and enter your server information.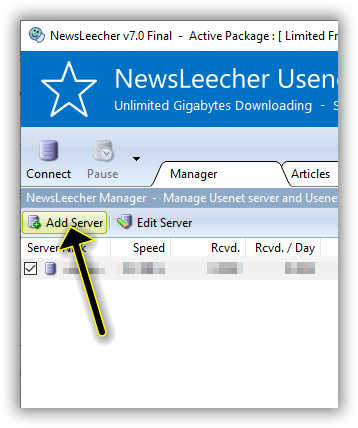 The Newsleecher server addresses and ports are:
news.newsleecher.com (recommended)
us.newsleecher.com
eu.newsleecher.com
Encrypted: ports 563, 80, 81
Unencrypted: ports 119, 23, 443, 3128, 7000, 8000, 9000
Or Click the Settings Tab, and on the right side of the windows, choose 'Register'.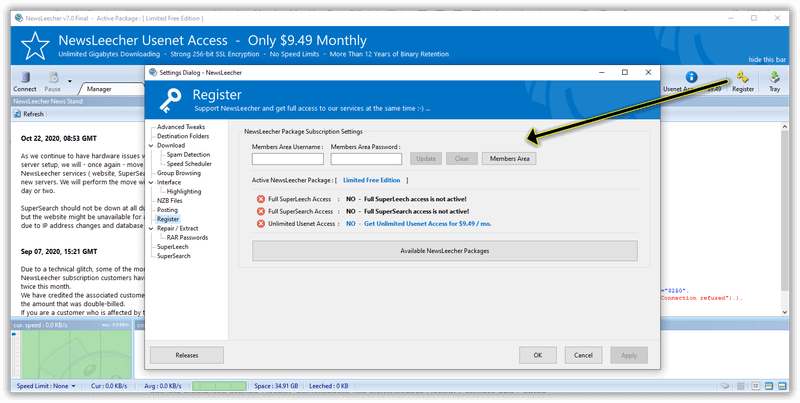 Scheduling and Automation
Newsleecher has an advanced detector for spam, a speed scheduler, and an automatic download pause that you can configure in the Settings tab. The Newsleecher has an auto-update too.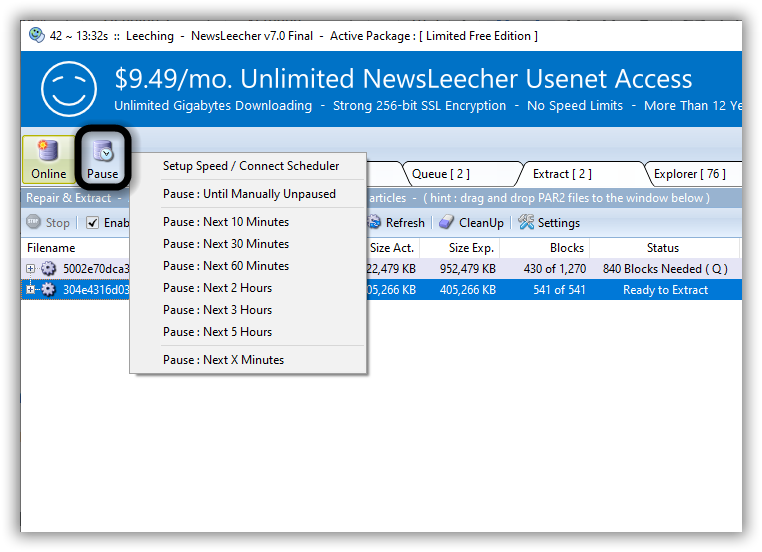 Usability
Newsleecher software offers a unique, easy, and useful way to download articles from Usenet. Starting from its interface, this client uses simple technical terms and separates functions through different tabs. This newsreader will search, download, unpack, assemble, and manage your files.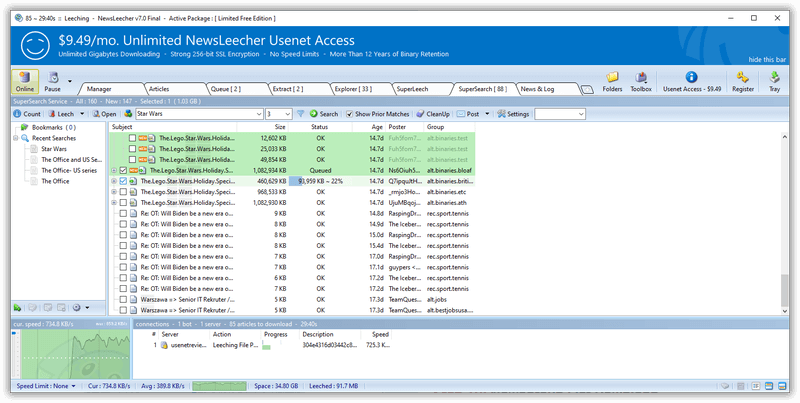 It offers an updated news and logs inside the application, and if you need any help and support, there is both an active community forum for tech support answers, feature requests, bug reports, and a support form to log a ticket.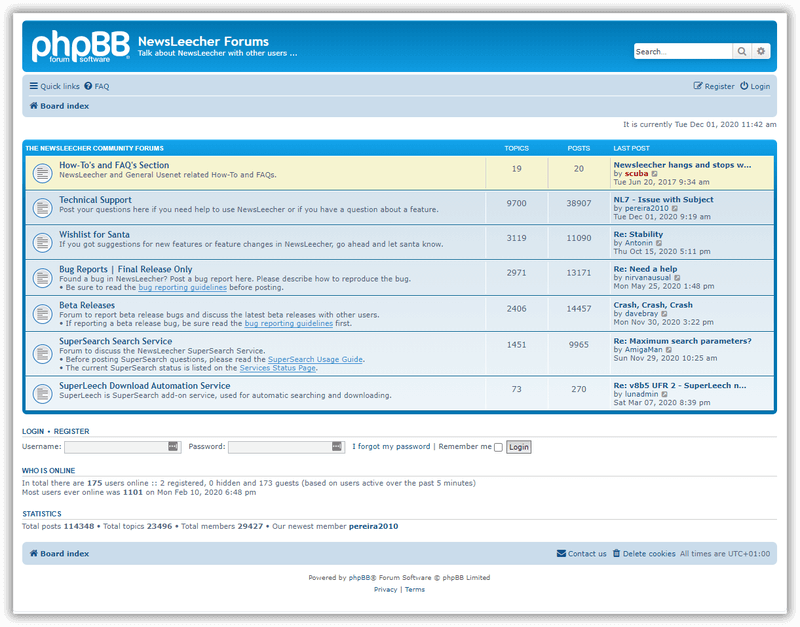 Conclusion
Newsleecher is said to be the first newsreader to support the use of an NZB format. The Newsleecher service is one of the oldest and most trusted newsreaders for Windows OS users. Newsleecher provides high retention for both binary and text, which is a good criterion in choosing a reliable newsreader. But not all users are looking for high retention alone. Some users do not really enjoy the many versions of the newsreader, and they prefer the more stable and familiar interface to support their needs.
In addition, there are a lot of newsreaders alternatives to consider that don't cost that much or can be a one-time purchase.
Visit Newsleecher
Best Usenet Newsreaders