SABnzbd Review
Last Updated: Feb 01, 2022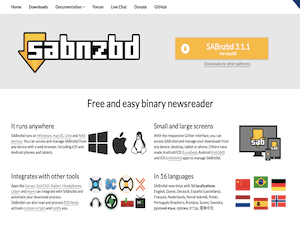 Rating
Price
free
Retention
500 Days
Free Trial
None
Features
Free and Easy Binary Newsreader
Popular NZB Downloader
Responsive Web Interface
SABnzbd is one of the best-known NZB downloaders in the Usenet community. While it is commonly compared to similar programs like NZBGet, SABnzbd is often regarded as more user-friendly.
SABnzbd can run on multiple platforms including popular operating systems like MacOS, Windows and Linux. It can also be used on smaller devices like tablets and mobile phones, and supports multiple languages including French, Portuguese, Deutsch and Spanish.
While this newsreader can be used freely, it requires a bit of a learning curve when using. However, once you get the hang of it, you will completely enjoy its full features and have a more pleasant Usenet experience.
SABnzbd also regularly updates its software versions. It's current version is the latest stable release SABnzbd 3.5.0. They also have a pre-release version or beta that is still in active development. Please note that the pre-release version may contain bugs, so if you use this and encounter some issues you can report them to SABnzbd to help them improve the software for future stable release
Highlighted Features
SABnzbd is written in Python, enabling it to support multiple platforms like Windows, Mac, Unix and NAS devices. This newsreader does not have a specific interface for Windows or Mac but can be accessed through your web browser. That being said, SABnzbd runs invisibly on the background of your machine, taking up less system resources.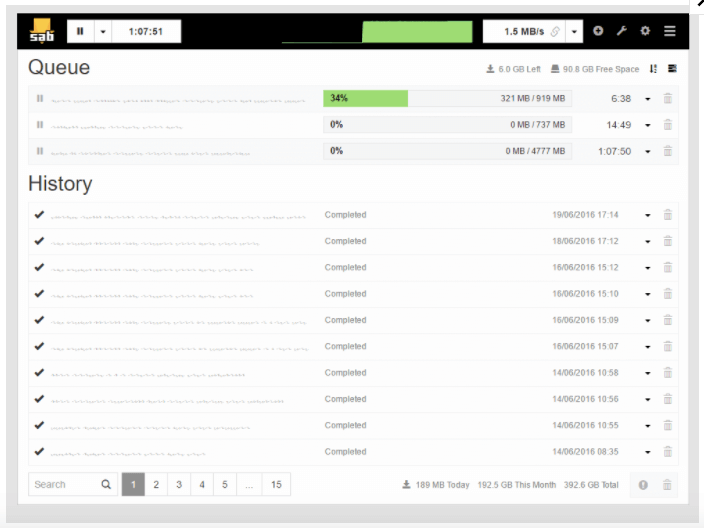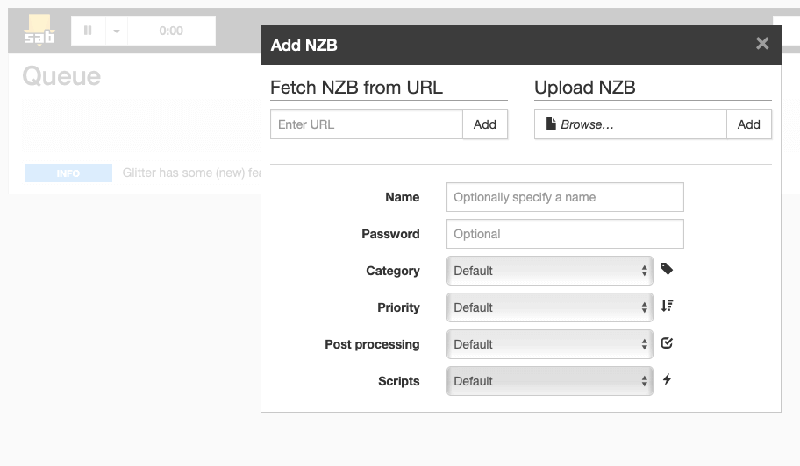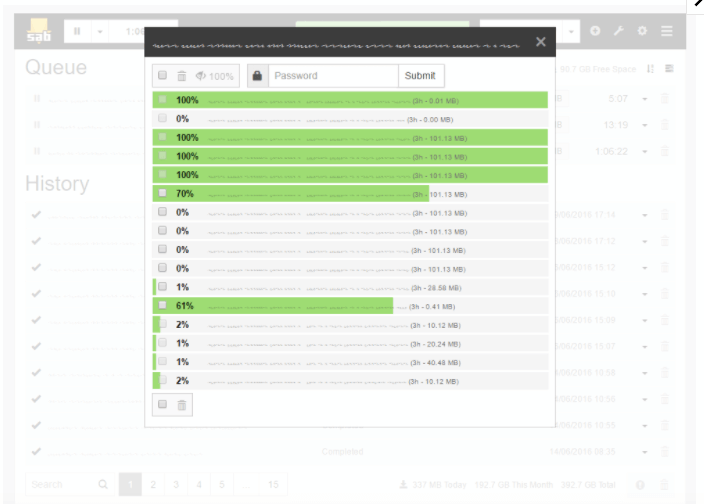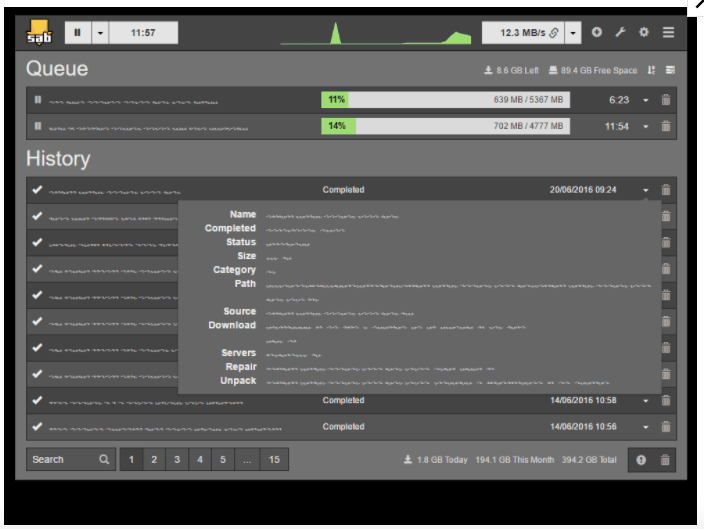 Some key features of SABnzbd include:
Automated downloading

Automatically downloads, verifies, repairs, unpacks and deletes. Post-processing scripts can also be configured.

Runs on Multiple Devices

Can be accessed and managed from any device with a web browser, including Android and iOS phones and tablets.

Low impact on your device

Completely lightweight and has relatively low usage on your system resources. Heavy disk and CPU activity may only occur during PAR2 repair and unpacking.

Responsive Design

Has a responsive Glitter interface that enables scaling to any screen size. It also has a Light and Dark mode and offers Compact or Tabbed mode if you prefer.

Integrable with other applications

Tools like Sonarr, Radarr, Headphones, Lidarr and more can integrate with this newsreader.
It can also read and process RSS Feeds and enable customized scripts.
Extensions are also available for FireFox (NZB Unity) and Chrome (SABConnect++).

Excellent Support

Active forum and Github page

Multi-language Support

Available in 16 languages including English, Spanish, Deutsch, Dansk, French, Portuguese, etc.
Some of the changes and updates included in the the latest version, 3.5.0, are the following:
Removed Python 3.6 support.
SOCKS5 proxy support for all outgoing connections.
Restored support for UUencoded jobs.
Required server option: in case of connection failures, the queue will be paused for a few minutes instead of skipping the server.
Added Special option to preserve paused state after a restart.
Show an estimated time-left indicator for repair and unpacking.
Require TLS version 1.2 or higher for SSL news server connections.
Setting custom ciphers forces the maximum TLS version to 1.2.
Reduced memory usage during and after parsing .nzb files.
Handle multiple passwords stored in NZB-file.
macOS/Linux: Permissions are only applied if any are set.
macOS/Windows: updated to Python 3.10.2.
macOS: run native on M1 systems. However, included tools (par2, unrar and 7za) still require Rosetta emulation.
Snap: updated to core20 base and restore 7zip support.
More details on the new version on their website
Plans & Pricing
SABnzbd is completely free. However, it is encouraged that users donate to help with the further development of the program. Donations can be done through credit card, Bitcoin, Ethereum or PayPal.
Usage Information
Apart from a bit of a learning curve needed when using the program, SABnzbd is relatively easy to use. Compared to other newsreaders that have similar features, SABnzbd is more user friendly and has an interface that is easy to navigate and explore. Installing and configuring this software is also remarkably stress-free.
Installation
An installer for Windows is available on the SABnzbd site. For Mac user, you can simply download the .dmg file on your device and follow the usual installation process and move the downloaded file to your Applications folder.
For Unix/ Linux machines, you would need to unpack the SABnzbd-version.tar.gz file that you've downloaded from the site. You would need the latest Python source zip to do this. You can get this zip from the SABnzbd downloads page.
For more information on how to install, set-up and other how-to's, you can check out the SABnzbd Wiki Page.
Configuration
By default, SABnzbd will run on port 8080. You can also change the port from within your program options based on the details of your favorite Usenet service provider. For anonymous downloading, make sure you use an SSL port.
Once you have the program opened, you can configure your settings according to your preference. Settings are available on the configuration menu. You can customize several settings like your interface, active connections and quick-change settings. Sample screenshots are seen below: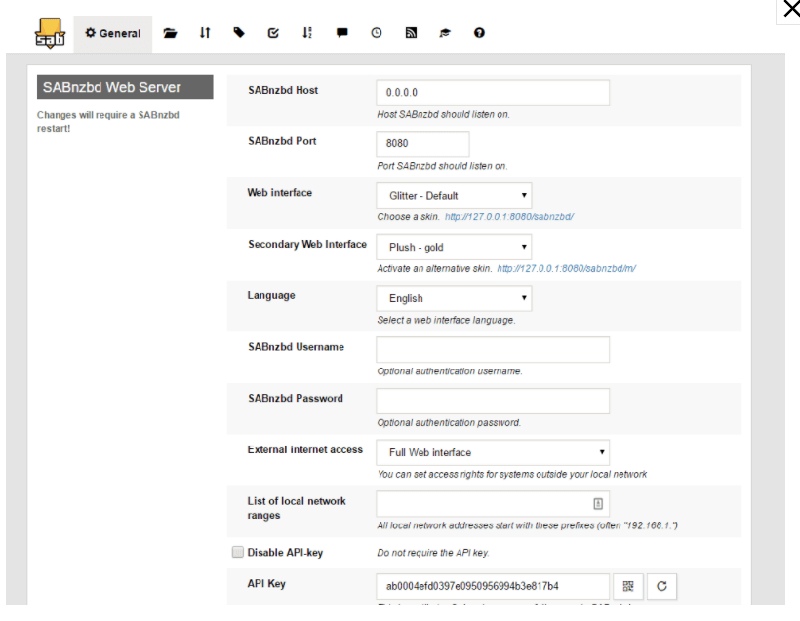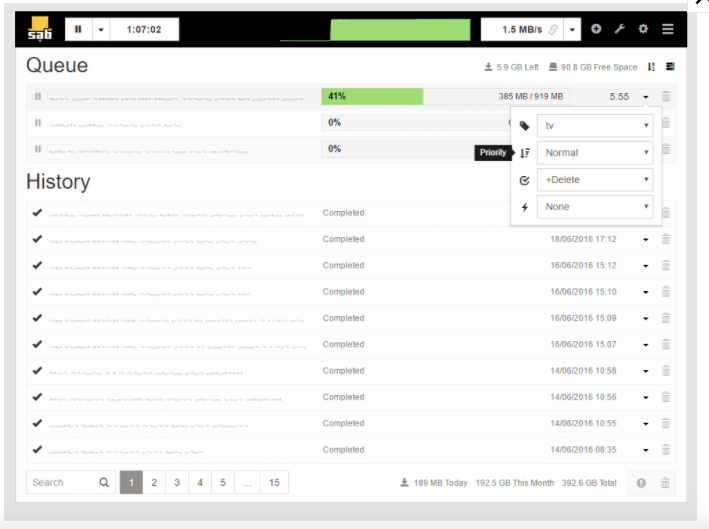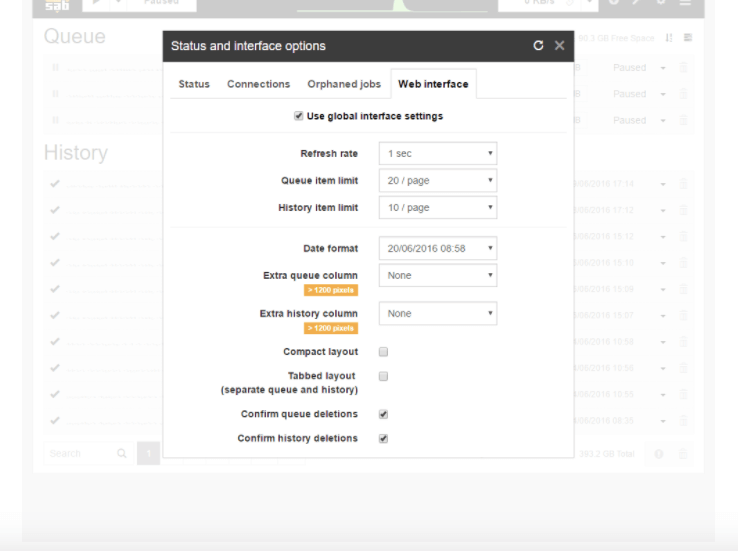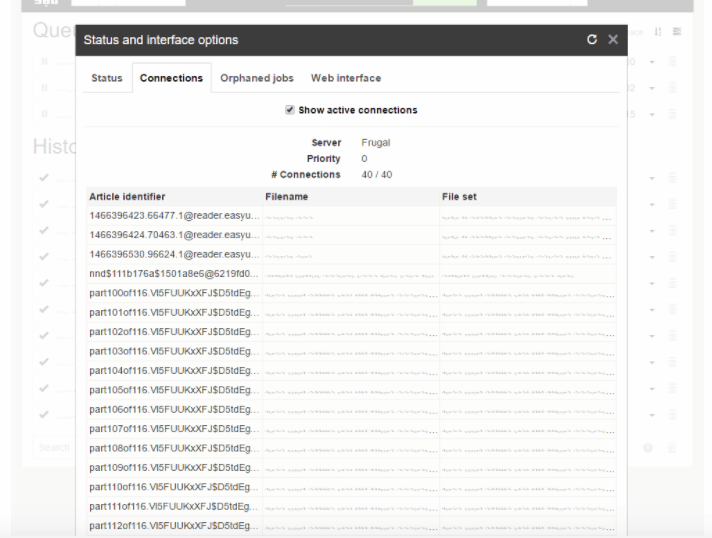 Scheduling & Automation
As previously mentioned, you can automate your downloads by adding RSS feeds. You can also enable customized scripts and get extensions for Chrome and Firefox.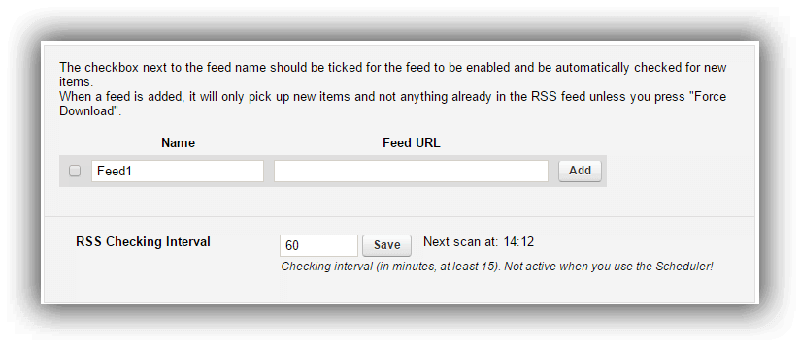 SABnzbd integrates well with several popular applications like the following:
Sickrage
Mylar
NZBHydra2
Medusa
FlexGet
LazyLibrarian
Sonarr
Lidarr
Headphones
Sickchill
Watcher
Radarr
For post-processing scripts, notification scripts and mobile apps and browser extension, you can refer to the SABnzbd wiki page.
SABnzbd also allows you to schedule your downloads and set the speed limit of your downloading.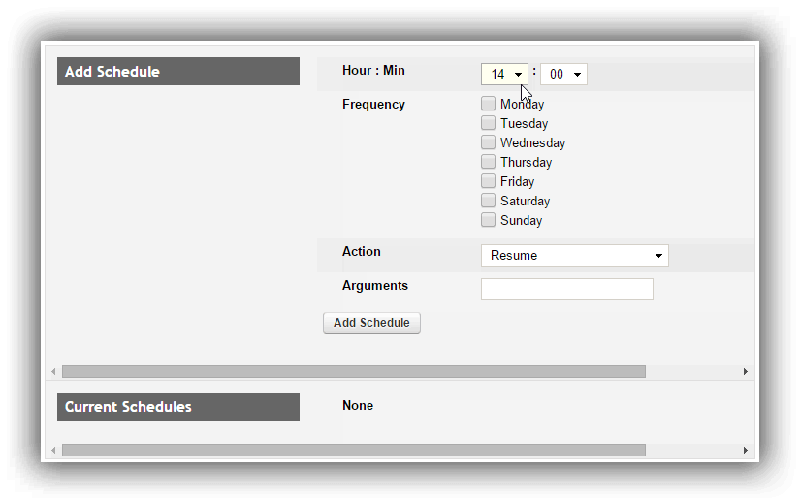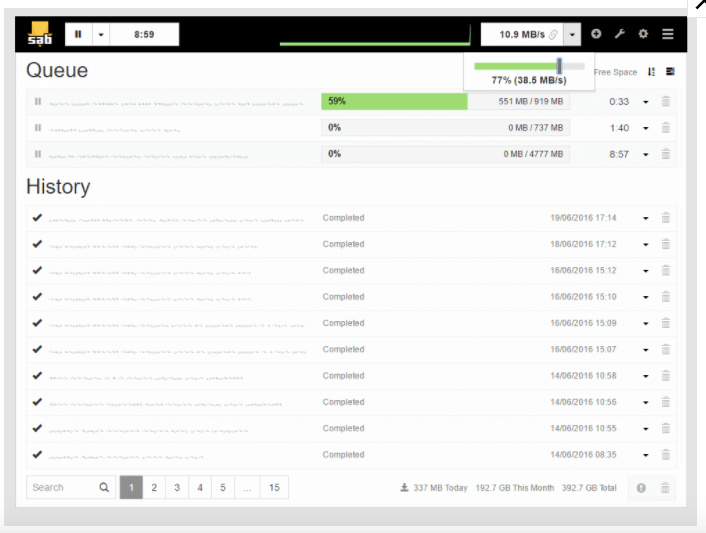 Usability
With its clean and modern-looking interface, users can easily navigate through the SABnzbd program. Different menus and functions are easy to find and can be understood well by most users. While it takes a bit of learning to fully enjoy this newsreader, once you get used to it you will be able to maximize all of its features really well.
The process of downloading NZBs is also very easy, and the program also allows you to see the progress of your activity from your download status to your history overview.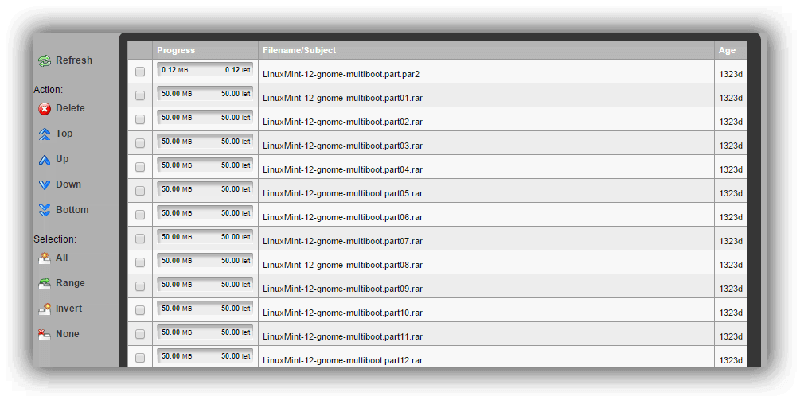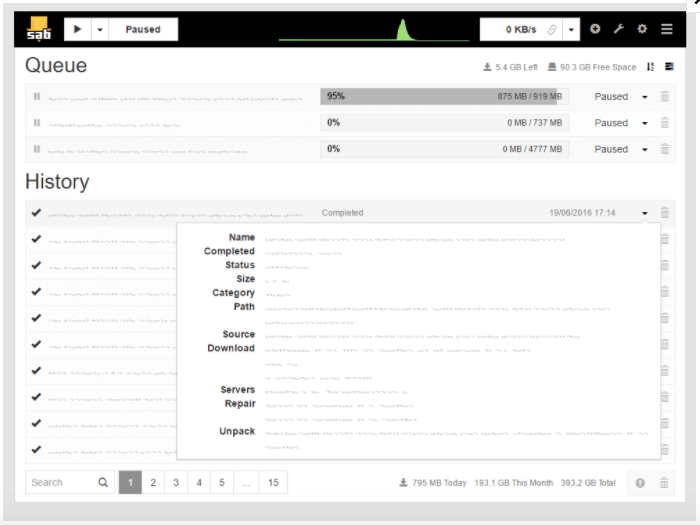 With its Glitter interface, SABnzbd can also be viewed on devices with varying screen sizes. You can also check your status and interface options to see how well the program is running in terms of stats, connections, orphaned jobs and web interface.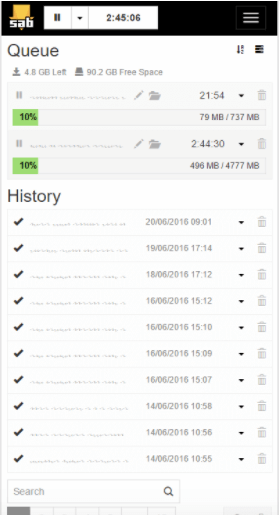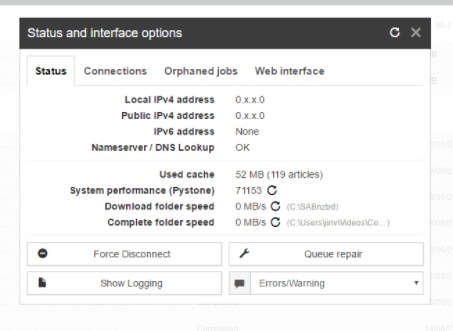 Conclusion
SABnzbd is very popular in the Usenet community for good reason. Like a lot of other Usenet clients, it is free and constantly being improved and upgraded by its community of supporters. And while it is often compared to NZBGet, a lot of users claim that they get better results from SABnzbd. That being said, both SABnzbd and NZBGet have impressive features that make them both well-known to a lot of users. It is simply a matter of preference and which program suits your needs that would be the deciding factor.
Visit SABnzbd
Best Usenet Newsreaders