News Rover Review
Last Updated: Jan 27, 2022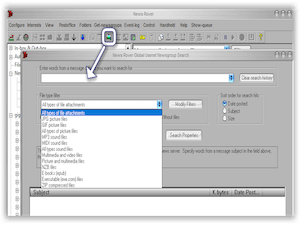 Rating
Price
$29.95
Retention
500 Days
Free Trial
None
Features
Multi Threaded Program
Unrars and Unzips Automatically
Unattended Scanning and Downloading
News Rover is a lightweight newsreader that enables users to not only search for messages in Usenet newsgroups but also allows posting text and binary files on Usenet. It is capable of handling multiple server connections and is a good newsreader for downloading different media files. In addition to that, News Rover also has JPEG picture gallery, password protection and file encryption for privacy.
News Rover has full support for NZB files and has a built-in RAR/PAR processor for handling RAR file posts. This newsreader also has a built-in address book that allows users to have instant access to their frequent recipients.
However, we'd like to note that News Rover is quite outdated and seems to not have been updated for several years now. Users may benefit from looking at the best Usenet newsreaders in the industry, which lists more reliable newsreader choices compared to News Rover. Aside from that upon our recent check, the News Rover site can't be reached or takes very long to respond.
Highlighted Features
News Rover has several basic but good features that most newsreaders in the market also have. Some important points to remember about News Rover are the following:
Speed and Efficiency - Multi-Threaded Program
Multiple News Server Support - up to 32 servers
Password Protection and encryption - Newsgroups can be hidden from View
Display Filters - Select .jpg only has an example
Very easy configuration
SSL supported
Unrars and Unzips files automatically
Picture Gallery - See Thumbnail Images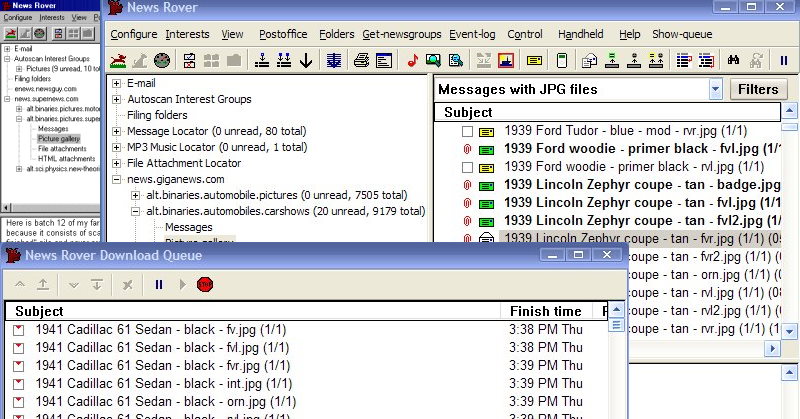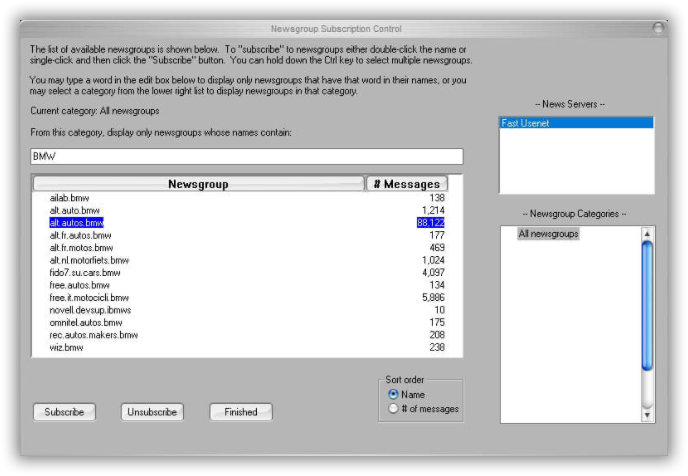 News Rover also has other additional features that provide convenience and efficiency to a lot of Usenet users:
Unattended Scanning & Downloading
Interest groups
Picture gallery
Include and Exclude expressions
Multi-part file reconstruction
Duplicate file and message elimination
Post new messages and send replies
Scanning multiple news servers
File folders
Spam elimination
Blocking senders
Speed and efficiency
Scheduled execution
Built-in spelling checker
Privacy and file encryption
Using News Rover for genealogy
Useful support section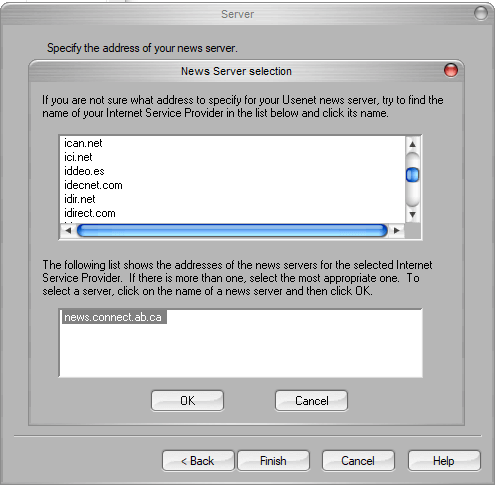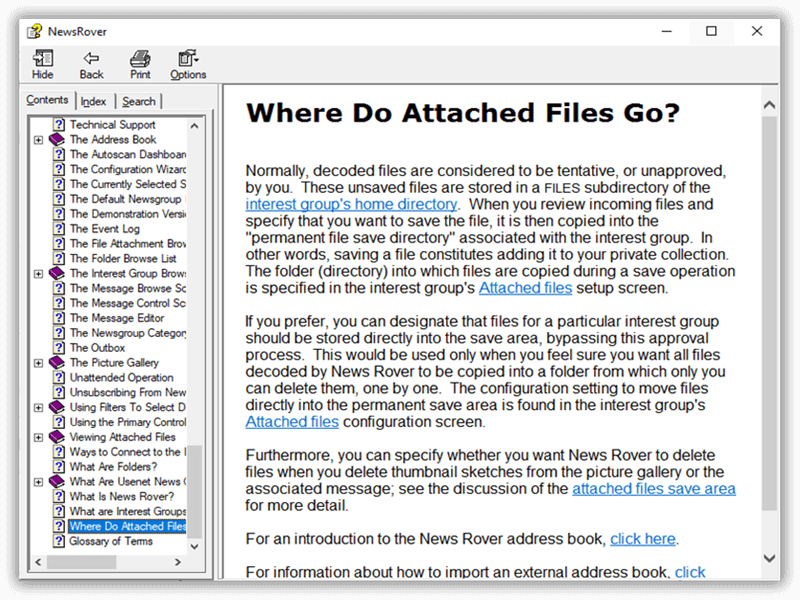 Plans & Pricing
News Rover is a paid Usenet newsreader which costs $29.95 to use. You can access News Rover from their website. However, based on several months of checking, their website has been having server problems and does not seem to load once in a while.
Free Trial Information
News Rovers has a 30-day free trial. After the trial period, you would need to register an account and purchase the program to have all its features function properly.
Usage Overview
News Rover can be installed on Windows devices. Installation is very easy and the actual usage of the program does not require a lot of learning since it has simple functions and a clean interface.
Installation
There is nothing special and complicated with the installation process of News Rover. You would simply need to download the installer package from their website and run it. Just follow the usual installation process and shown on your setup wizard and you will be able to successfully install the program.
After installation, a welcome message will pop up on your screen where there will be a few recommended instructions that you would need to follow.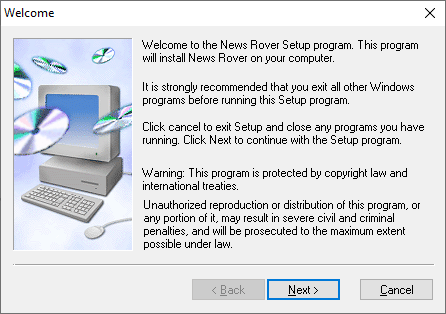 The 30-day free trial version prompt will then appear where you can either run News Rover in demonstration mode or register to use the paid version.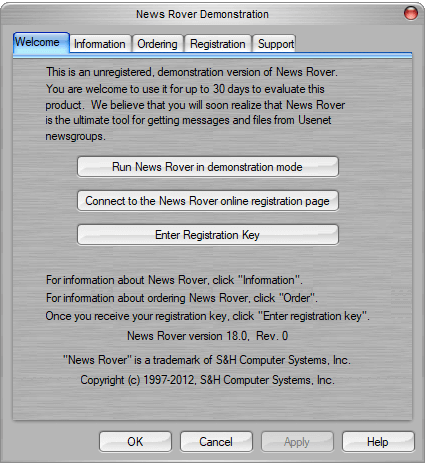 The registration section is where you would need to enter your registration name and key if you already have an existing paid account with News Rover.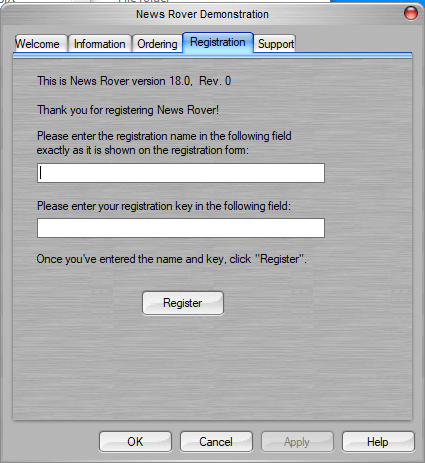 Configuration
Like any other newsreader, you would need to enter your server information to be able to use News Rover. Just go to the configure button and look for the server tab to enter your provider's server address, NNTP port, nickname for the server, and login information (if required). This is also where you can indicate the maximum connection to a server and the disconnect time.
If you do not have a Usenet provider yet, consider browsing through the best Usenet service providers to see which one is most appealing to you.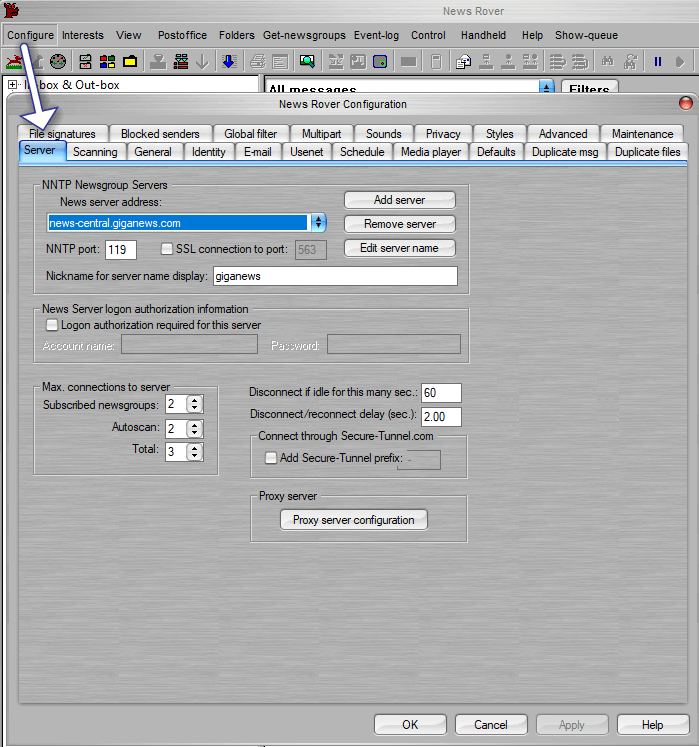 Scheduling & Automation
News Rover has several scheduling features that can be configured on the schedule tab. There are also other advanced and automated features that can be explored on multiple tabs of the News Rover configuration section.
Usability
News Rover has three modes of operation.
Subscribed Newsgroup Mode – You select which newsgroups you want to browse, "subscribe" to them, download a list of available messages and then double-click the entries you want to download.
Autoscan – Autoscan is designed for unattended operation. You set up one or more "Interest Groups" that specify which newsgroups are to be scanned and describe the types of messages you want to download. You can then leave Autoscan working for you while you are sleeping, at work or doing other things. It will scan the newsgroups and download and decode all messages that meet your selection criteria.
Global Search – Global Usenet Search is one of the most powerful features of News Rover. You specify keywords you are looking for and News Rover searches Usenet newsgroups looking for messages with those keywords. You can then just double-click the matching messages that you want to download.
Conclusion
News Rover is a decent full-featured newsreader that provides convenience to a lot of Usenet users. It has several useful functions that perform well and has an interface that is both clean looking and easy to navigate. News Rover is also highly configurable, with configurations for simple information like servers and general settings to more complex ones like advanced, duplicates and schedule settings. But while News Rover gets its job done, it has not been updated for quite some time. This may also be the reason why their website currently fluctuates from being online and offline. And since News Rover is a paid newsreader, you may want to consider other more reliable paid Usenet clients like Newshosting or Newsbin or check out other newsreaders from our list.
Visit News Rover
Best Usenet Newsreaders