Getting an Invite from a Usenet Indexer
Last Updated: Apr 20, 2021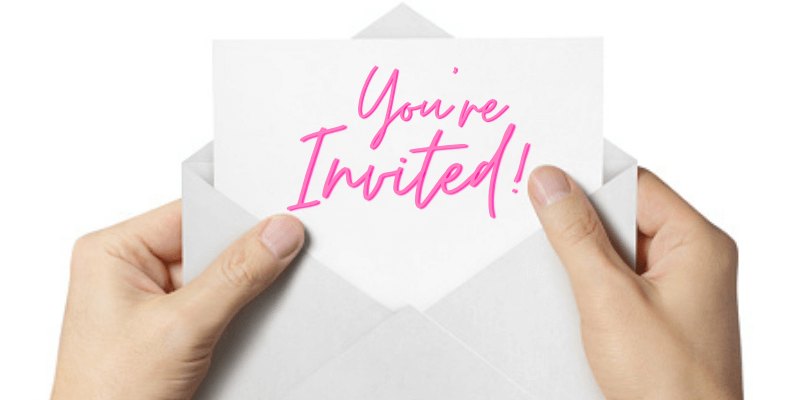 One of the major components you would need to fully enjoy Usenet is to have a go-to indexer that would make it easier for you to find posts made on Usenet. It acts as a search engine for Usenet since Usenet posts cannot be found using a regular internet search engine. And while there are services like Newshosting that have a free newsreader with search capabilities, having a reliable Usenet indexer is also a good option to have if you're looking for quality NZB files off of Usenet.
There are some challenges, however, with securing a good quality Usenet indexer. While there are different types of Usenet indexers available online, finding the one that best suits your needs can be quite tricky at times especially if you opt to check out private indexers.
Public and Private Indexers
Basically, there are two types of Usenet indexers available online: Public and Private indexers. Public indexers are available for public use and can be accessed either for free or through a premium access on the platform. This type of indexer allows you to instantly access their site without having to go through registration. This includes Usenet search engines like NZBindex, NZBStars or Binsearch and open NZB sites like Easynews, NZBFinder and NZBGeek.
Private indexers, on the other hand, are ones that are maintained privately. Getting to indexers like this could require a little patience since you would have to wait for an invite to be able to access their site. NZBCat, NZBPlanet, DrunkenSlug and DogNZB are included in our list of invite-only indexers.
Private Indexer Quality
Generally speaking, private or invite-only indexers are the more popular option for most experienced Usenet users because of the quality of the content they have. Since private indexers are maintained by a small group or community, its content is safeguarded and ensured for quality. That being said, they also control the community of users they have on their site, that is why invites are only sent occasionally.
So how does one secure an invite to these private indexers?
Getting an Invite
Securing an invite from a reliable private indexer takes quite a bit of patience. If you do not have this virtue, then we suggest that you go for open NZB sites or indexers which do not require invites for access, or you can go for free. There are several good open indexers on our top lists that would best cater to your Usenet content needs.
However, as mentioned, there might be an edge in using private indexers because of the controlled content they have so it would likely be worth your time and effort to get an invite.
Here we have listed a few proven methods on how to secure an invite from private indexers:
Ask for an invite from your personal contact

Probably the most ideal way to be able to access your chosen private indexer is by getting an invite from your friend or acquaintance who is already a member or part of the community of the private indexer. Some private indexers give its members a limited number of invites to give away. So, find out who of your Usenet-using friends are on your chosen indexer and maybe ask for an invite.

Reach out to Customer Support

A lot of private Usenet indexers have a customer support or contact us section on their site. You can send them a message via these links and ask for an invite by explaining why you want to join their platform and how active you are in the Usenet community. If they find your reasons compelling, they might find you suitable to get an invite and send you one.

Participate in the Community

You can actually secure an invite yourself by getting yourself involved in many Usenet communities. There are a lot of dedicated discussions on Usenet on Reddit or even Facebook where active Usenet users participate. Another option is to go to different IRC channels with topics on Usenet or a specific indexer channel. Some Usenet indexers like DogzNZB on SyncIRC have channels or rooms that you can participate in. You can even check out applications like Slack or Discord and find indexer-specific chats like that of NZBGeek on Discord. You can join all these types of avenues and actively join in on discussions. A lot of members and moderators of private indexers are in these communities. And if you are seen actively participating in these discussion groups then they just might make contact with you and send you an invite. This particular tip, however, requires a bit of effort and time. It also does not guarantee you to secure an invite, but it is a proven trick if your community involvement is noticed.

Donate

There are private indexers that are also open for donations. You can opt to donate to their platform and in return they will send you an invite to be able to access their site.

Wait for Registrations

Occasionally, private indexers offer free registrations on their site. However, this is pretty rare and only lasts for several hours since they only open a limited number of registrants during this occurrence. Once the number of users registered are reached, the website automatically closes its registration. The trick with this tip is to constantly monitor information on open registrations. You can opt to check out open registrations on Usenet discussion platforms like Reddit forums or official pages of private indexers on social media. There are also platforms that notify you via email if registrations are open.
Multiple Options for Indexers
The good thing about Usenet is the number of options you have as far as services and platforms are concerned. While private platforms are probably the more popular option as far as Usenet indexers are concerned, there is no shortage of other reliable choices of Usenet search engines and NZB sites that are open and can be accessed for free. Users can always go for free or premium access Usenet indexers that do not require invites - you can even go for multiple indexers. And with the continued evolution of Usenet and the active participation of the Usenet community, more and more platforms and Usenet-related services are popping up, giving users more options and more access to quality content.