Thunderbird hits version 102 - gets major upgrades
Last Updated: Jul 12, 2022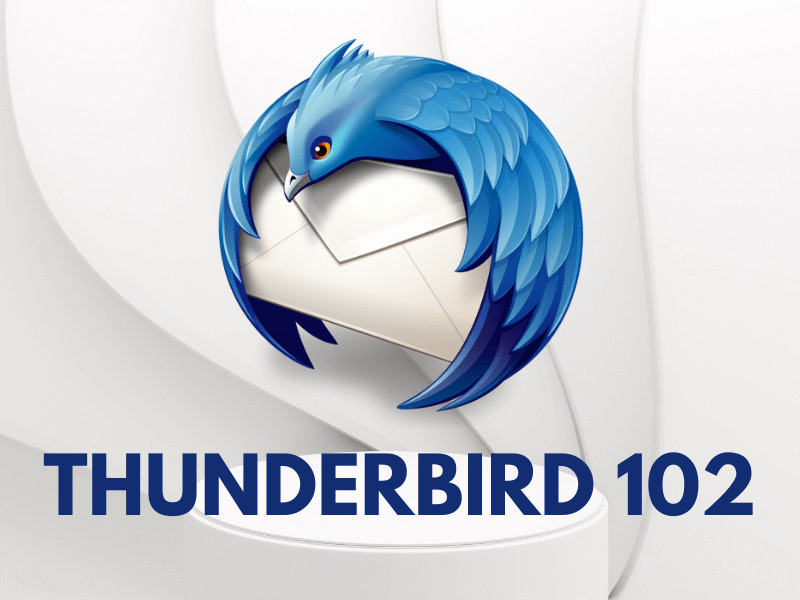 Thunderbird, a cross-platform open source email and messaging client, has reached version 102 with a new look and improved features including Matrix chat support. The latest version of this client is the first major upgrade since version 91. This is normal for the app, following the same annual release cycle as Firefox's extended support release, the latest version was version 91. From now to the next major release, Thunderbird 102 receives a regular stream of minor updates and bug fixes.
Thunderbird 102 has a modernized look and new vertical Space toolbar on the left side of the app window that allows users to quickly switch between inboxes, address books, calendars, task lists, and chat tabs. These are all built-in features. The previous Lightning Calendar add-on is now a built-in part of the app, similar to PGP support, which was an add-on called Enigmail. Thunderbird can communicate with various groupware calendars and contact servers, including personal and corporate Gmail accounts, Microsoft Exchange, Office 365, and more.
The address book feature has also been updated to run as a tab in the main window instead of in a separate window. You can now import addresses in vCard format. There is also a new import / export tool that replaces some third party add-ons and includes the ability to import the entire Thunderbird profile into another profile. Add-ons Manager does not show incompatible add-ons-a welcome change as many older XUL add-ons are no longer supported, like Firefox Quantum.
Thunderbird for Usenet
Thunderbird is more than just an email client, it is also a messaging client. It can also process RSS feeds and, of course, Usenet messages.
Thunderbird is a Usenet client designed and developed by the same developers as Firefox, allowing you to read emails and articles outside of Usenet. It's free and works on popular platforms such as Mac, Windows and Linux. It performs the basic functions of a news reader which is reading articles from Usenet newsgroups all while being a reliable email client. This application quickly creates newsgroup lists and efficiently searches those newsgroups so you can get the information you are interested in or looking for. The software has a modern and clean interface that is easy to understand and has easy-to-use features.
Thunderbird does not have any Usenet search feature and does not support NZB since it is only intended for reading Usenets, not for binary downloads. However, as a free and basic newsreader, it does its job well.
For more information on Thunderbird for Usenet, you can check out our review of this software. You can also check out our reviews on the best Usenet newsreaders if you're looking for other newsreader options.