Xnews Review
Last Updated: Jan 27, 2022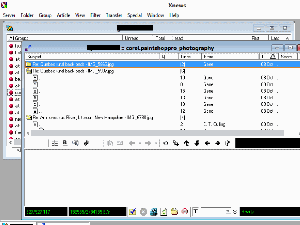 Rating
Price
free
Retention
500 Days
Free Trial
None
Features
Mutli Server Support
Downloads Binaries
Message Filter
Xnews is a good option for users who have a Usenet service that does not come with its own client or newsreader. It is completely free and has basic functions that would allow you to read Usenet newsgroups and download binaries. While it is not capable of handling NZB files like other newsreaders, Xnews still does its basic job well. However, the design of it could be improved.
Unfortunately, this newsreader has not been updated in a long time. From our last check, its latest version was last released in 2005. Since then, no further development has been done on Xnews. For more updated Usenet clients that are regularly being maintained and improved, you can refer to our list of the best Usenet newsreaders.
Highlighted Features
Xnews features are as basic as it gets. It is definitely not a full-featured newsreader; however, it is functional and gets its job done. If you simply need a Usenet client that would enable you to just browse newsgroups and read articles from Usenet, then this newsreader may just be right for you. It has simple yet functional features that, according to some fans, Xnews excels at.
Support for multiple servers
Select messages by number
Header and article caching
Downloads binaries
Plonk file
Message filter
Score file for advanced filtering
Customizable .ini files
Plenty of online support via FAQ and manual pages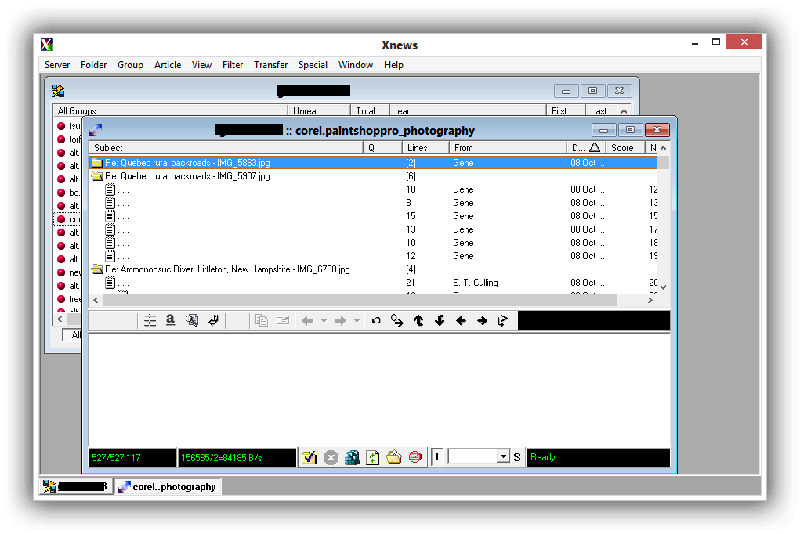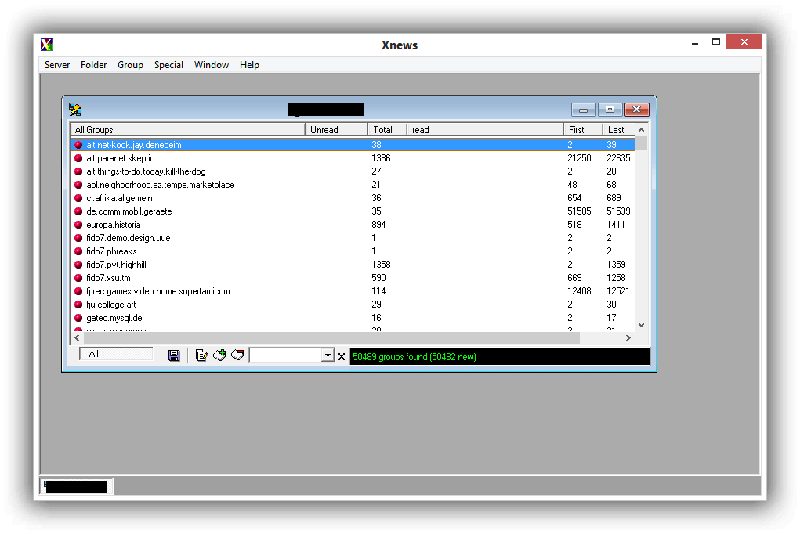 Xnews can support up to a maximum of 4 servers at once. It has an offline feature that acts like a permanent cache, allowing users to not have to load headers all over again when they come back. The following settings can also be overwritten and customized under a .ini file.
Name
Email
Public Email
IDToken
Organization
SigFile
MultipartThreading
SortOn
SortOrder
ColumnLayout
ExpandAllThreads
FullScreen
AttachDir
DecodeDir
Archive
Queue
NewsAttrib
MailAttrib
ForwAttrib
OnOpen
OnLoaded
AltServers
Plans & Pricing
Xnews is completely free to download and use. You can find this newsreader application from various software websites. However, make sure you are getting an installer from a reliable website. For this review, we got the Xnews app from Softonic.com.
Usage Overview
According to our source, Xnews is heavily used in areas like the United States, Australia, and the United Kingdom. However, this may be outdated information since the last upgrade on this newsreader was way back in 2005. But while Xnews is very much outdated, upon testing, it still works as well as it did before as a basic newsreader.
Installation
Xnews comes in a ZIP file. Just extract the files to a folder of your choice and run the EXE file from the directory. Alternatively, you can make a shortcut to the EXE file if you don't feel like browsing to the folder every time you want to check your newsgroups. There's really no installation to speak of other than that.
Configuration
To use Xnews, you would need to set up your news server profile. You will initially be asked for an alias, which is different from the username and password for the server. After you've entered the set-up information, you will be asked to enter your username and password, along with the rest of the configuration options for the program. You can also repeat the process to be able to multiple servers for the program.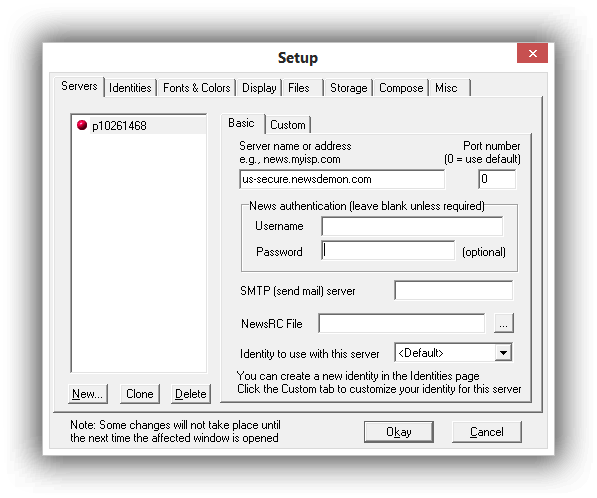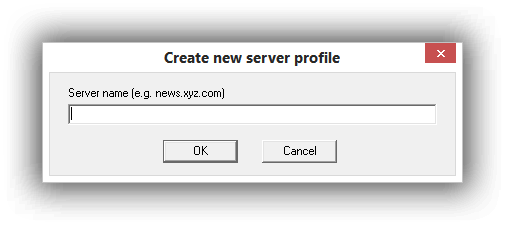 There are also a lot of other configurable settings that you can explore in this area, including display options, file management and storage options, to name a few.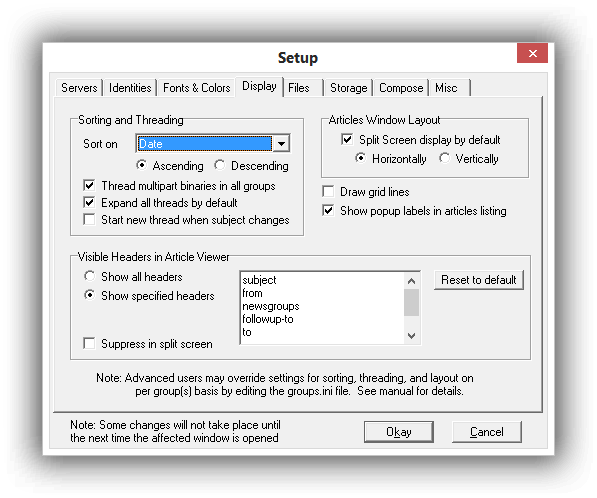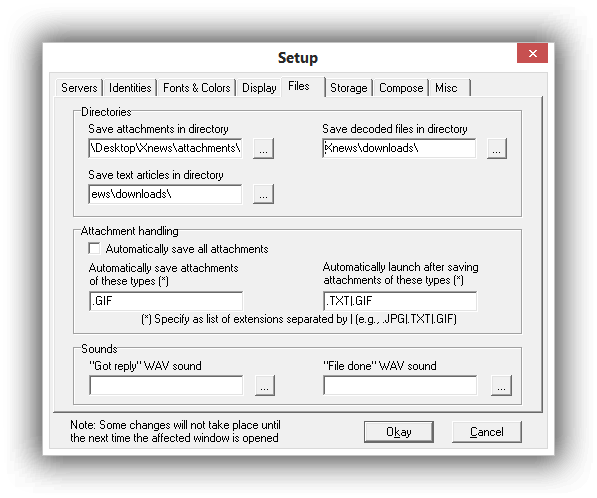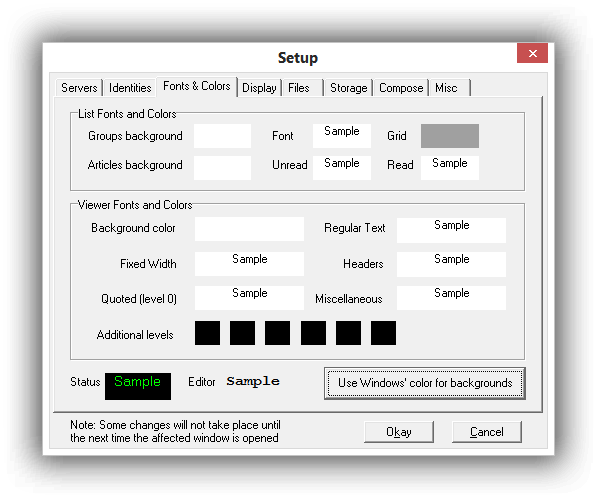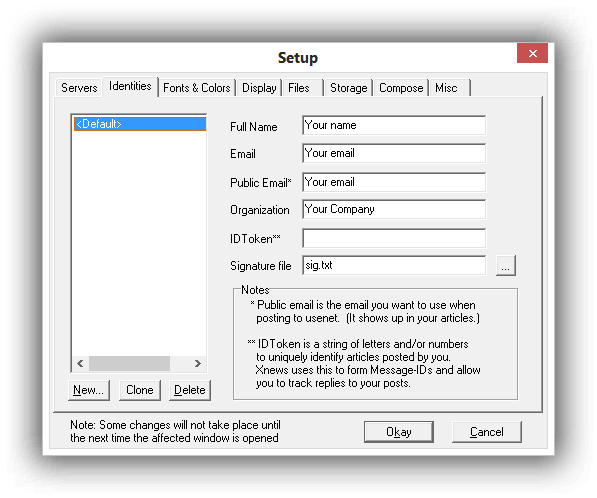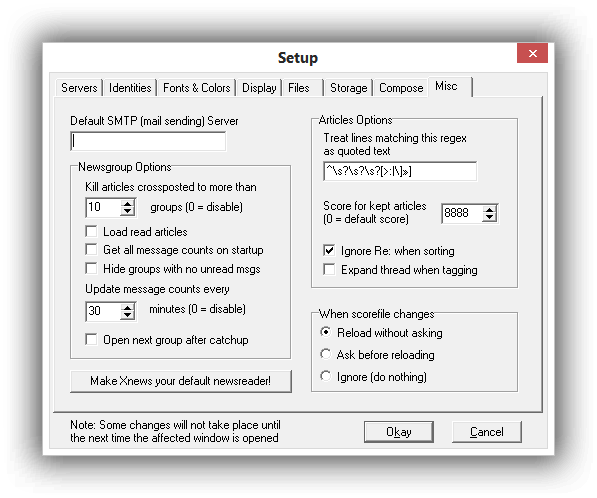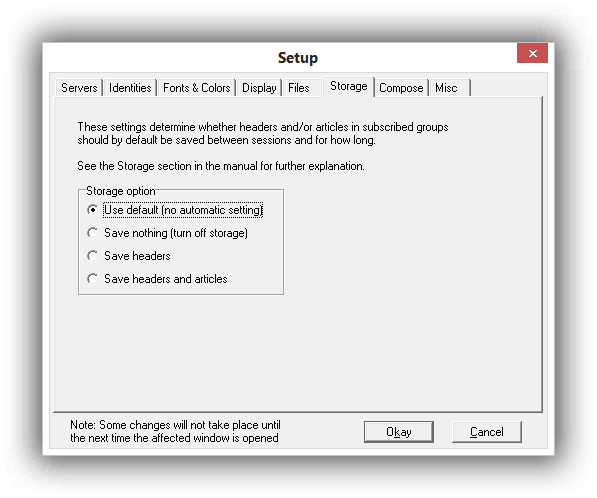 Usability
There is a learning curve involved when using this program, especially in terms of the vocabulary it uses. "Purging", for instance, is used in places where Delete would be a more predictable choice for commands. Icons can also be a bit confusing at first. If you're in doubt, however, just Google your question. There is no shortage of information online for newsreaders like this. And as previously mentioned in the features section of this review, there are FAQs and manuals available should you have any questions on this program.
Ultimately, once you get used to all the terminologies, icons used and the whole interface of Xnews, it is very much easy to you. While it may not have other advanced features that more updated newsreaders have, it does perform its function well.
Conclusion
Xnews is definitely not for everyone. It is a Delphi-based newsreader that can binary downloading capabilities and can support multiple servers. It is a basic newsreader without advanced features like NZB support or automated functions. But while it may not be able to compete with more developed newsreaders in the market, Xnews still gets the job done. However, we cannot disregard the fact that it is dated, a little confusing, and may not be as user-friendly when compared to more modern newsreaders out there. Check out our list of the best Usenet newsreaders today to see ones that are better than Xnews.
Best Usenet Newsreaders