Popcorn Time Review
Last Updated: Aug 26, 2019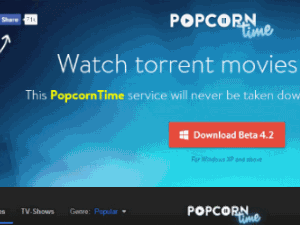 Rating
Price
Free
Features
Popcorn Time Software
Torrent Movie Player
Shutdown
Was Popular
Popcorn Time is now non functional and not under active development but while it worked it was very popular. Popcorn Time enabled users to stream movies with with bit torrent, in much the same fashion—or at least using a similar interface—as they would using a subscription movie service._ There are currently several different forks of this program available on GitHub, including versions that include extensions for Firefox, Chrome and Smart TV devices. There are also versions designed to work with television programs.
The biggest advantage of this program is the interface, which is very easy to use and which looks a lot like subscription service interfaces. Anyone who's used one of those services should have no problems figuring out Popcorn Time. There are some caveats here, however.
Better than XBMC?
Popcorn time can stream directly from torrents, which XBMC cannot do natively.
However, there is an extension for XMBC that allows users to enjoy the same functionality from within that program.
While Popcorn Time does have some conveniences that XMBC may not, it doesn't quite hold up to what XMBC offers, particularly in the way of options such as subtitles. It's definitely a cool program, but XMBC still edges it out in several regards.
What it Does Offer
Popcorn Time is very easy to use. You don't have to look up a source for whatever you want to stream. It plays it right away for you, eliminating the need to wait for files to download.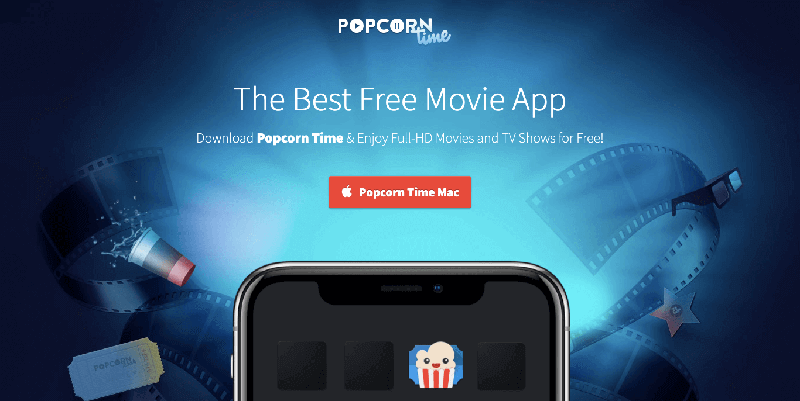 The program is easy to install, which also makes it advantageous for users who may not be that experienced with such programs. However, there is a hazard in that inexperience that users should be aware of before they start using Popcorn Time, or any other program like it, for that matter.
The Privacy Issue
One of the newest forks for Popcorn Time comes with a built-in VPN that's designed to protect user anonymity. We tested this VPN and did not get confidence building results. In our testing, it did not perform as it should to provide privacy.
Popcorn Time is a cool program that will definitely appeal to a lot of users out there. If you're going to use this, however, we definitely recommend that you get a VPN service to protect your anonymity. The free service included with some versions of this program is just not reliable enough and, with copyright trolls always patrolling for someone to harass, it's a good idea to make sure that you're protected as much as possible.
Resource Links: