Perfect 10 Loses Appeal Against Giganews
Last Updated: Mar 02, 2017
Notorious copyright troll Perfect 10 lost its appeal against Giganews in the Ninth Circuit Court of Appeals. This marks another major loss for the ostensible porn company which, over the years, has become more famous for its frivolous lawsuits that it has for any sort of entertainment production.
Giganews Continues Its Wins
Giganews had already dealt Perfect 10 a stinging defeat in 2015, when Perfect 10 was ordered by the courts to pay $5.6 million to the USENET access provider to cover Giganews' attorney's fees. The lawsuit Perfect 10 filed against Giganews was similar to the lawsuits it had filed against other Internet companies over the years, including Amazon, Google, Microsoft and Tumblr, among others.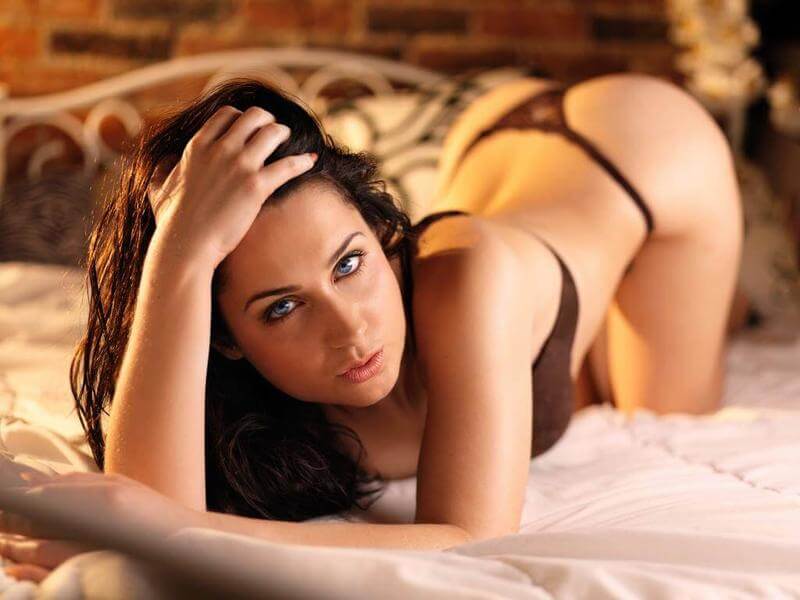 In a statement on the Giganews website, Co-CEO Ron Yokubaitis said that the company decided that it was "important to stand up to Perfect 10 and not be bullied by its abusive litigation tactics."
Yokubaitis described Giganews' decision to get aggressive with Perfect 10 as a "stand" for USENET, technology and online platforms, as well as for the public and "rational copyright law."
Perfect 10 had the backing of the Recording Industry Association of America (RIAA), a copyright-holder advocacy group that pushes for more aggressive and expansive copyright infringement.
Running the Troll
Perfect 10 followed a simple, if frustrating, process in its copyright infringement claims. The company would send screenshots and other materials alleging that their target company was distributing Perfect 10 material without permission. In the case of USENET services, it's actually simple enough to remove any alleged infringement from any provider's servers, if the complainant follows the simplest and most logical process in filing their complaint.
Giganews uses message-IDs to identify potentially infringing materials. Once the company receives a complaint in the proper format, it takes the offending article off of their servers. Giganews claims that they process millions of these types of complaints each year and that the message-ID system is the only reliable way to get infringing material taken down on behalf of copyright holders.
Perfect 10 took another tact; one that set Giganews up for failure, or so Perfect 10 thought. Rather than sending Giganews message-IDs, Perfect 10 sent complaints that demanded Giganews search their servers for the offending posts and remove them. The company points out that this introduces the potential for error in the process, not to mention the huge burden of time and energy imposed upon the company for engaging in a search that, according to Giganews, isn't even necessary, given the efficiency with which a message can be found by using its unique ID.
Giganews, according to their release, did not turn down Perfect 10's requests outright. They asked that the company provide Giganews with message-IDs, so that they could identify and remove the posts as quickly as possible.
Perfect 10, however, had other designs. The company sued Giganews for billions, arguing that Giganews was a party to infringing upon Perfect 10's copyrights.
Far-Reaching Impacts
The judgement against Perfect 10 could have far-reaching effects on copyright law in the US. In particular, the court reaffirmed prior rulings in regard to proximate causation of copyright infringement. Had Perfect 10 won its lawsuit, other USENET providers may have been at risk of being sued for content on their servers that the service providers themselves did not put up.
The court found that merely operating a USENET service was not sufficient cause to sue Giganews as a proximate cause of copyright infringement. The court also found that Giganews didn't do anything that encouraged its users to upload copyright infringing materials to their servers.
Another important element of the case was whether or not Giganews had directly profited from infringing materials on their servers. The court found that the company did not.
The rub for Perfect 10 was being ordered to pay more than five million dollars to Giganews to cover the USENET provider's attorney fees. That ruling was also held up by the Court of Appeals, leaving Perfect 10 on the hook for the money Giganews had to spend fighting against the lawsuit.
Takeaways
Part of the reason that Giganews prevailed, again, was because the company had removed allegedly-infringing messages when Perfect 10 had requested the removal using machine-IDs for the messages. After Giganews did so, Perfect 10 sent removal requests via fax. Giganews requested that Perfect 10 send those requests with machine-IDs attached in a machine-readable format. Perfect 10 did not provide that information and Giganews refused to search out messages on scant information. The court upheld Giganews in how the USENET provider chose to address the trolling.
Limited control also factors into the lawsuit. Perfect 10 alleged that Giganews was copying and distributing its content, but the courts found that this was not the case. While users on any USENET system can upload copyrighted material, and copy such material, the court found that the USENET provider is not responsible for the conduct of its users in those regards.
Finishing Blow
Giganews is not taking the lawsuit lightly, and is poised to deal a final blow to Perfect 10. The appeals court ruling represents the final stage of the lawsuit and the trolling will go no further. That still leaves Perfect 10 with a hefty bill, and Giganews intends to collect.
According to the company's release, Giganews will seek the appointment of a receiver, who will "take charge of all of Perfect 10's copyrights, trademarks, and domain names and liquidate them in a partial satisfaction of Giganews' judgement against Perfect 10."
After garnering for itself a reputation as one of the worst-of-the-worst copyright trolls in operation, it seems that Perfect 10, in the end, will fall victim to its own schemes.