NZBReader Review
Last Updated: Jan 27, 2022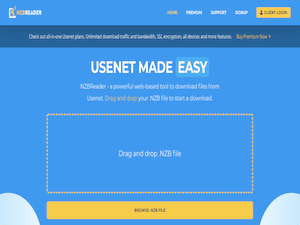 Rating
Price
$15.00
Retention
500 Days
Free Trial
None
Features
Web-Based NZB Downloader
Simple Interface
Drag & Drop System
NZBReader is a web-based tool that allows you to download NZB files from Usenet. It has a very simple and easy-to-use interface that a lot of Usenet users will enjoy, from beginners to veteran users.
NZBReader provides safe and secure data transfer from Usenet to client, unlimited traffic for all its premium users, and has a system that does everything in the background—making sure that it does not consume a large capacity from your device.
Highlighted Features
From what we've noticed, NZBReader works similarly as that of the now defunct NZBLord. But while they have certain similarities, NZBReader is a lot more modern looking in its interface and, of course, is active and updated.
Its key features include:
Web-based tool
Simple and intuitive interface
Drag and Drop downloading format
High-speed downloading
No downtime; 99% uptime of Usenet gates
Extended bandwidth
Modern encryption technology
No tracking, no logs
SSL Encryption
The NZBReader website also constantly updates the number of NZBs downloaded, traffic downloaded and their server uptime.
Plans & Pricing
NZBReader has three premium packages to get you started with your Usenet downloading experience. They offer 1-month, 6-month and 1-year plans, all of which include unlimited download traffic, SSL encryption and unlimited premium bandwidth.
1 Month Access - $15.00
6 Month Access - $50.00
1 Year Access - $100.00
Special Pricing
Currently there are no special offerings or promotions from NZBReader.
Free Trial Information
Unfortunately, there is no free trial for this NZB downloader. However, regardless of not having a free trial, NZBReader would appeal to a lot of users because of its simplicity and ease of use that not a lot of downloaders have. More details on this on the usage part of this review.
Usage Overview
As mentioned, NZBReader is very easy to use. Since it is a web-tool, there is no need for you to download any software from their website. Once you have a premium account with NZBReader, simply drag and drop the NZB files you have from your device to the web interface and you're good to go.
Installation
There is no installation process involved with NZBReader. Unlike other downloaders or newsreaders where you have to install a software to get your NZB files, NZBReader cancels out this process by providing you with a simple web-based tool with no frills and no fuss.
Configuration
You also have no need to configure anything on your device or your browser to be able to use NZBReader. As mentioned, it has a drag-and-drop system that simplifies the downloading process for NZB files.

Usability
Since it is a web-based tool, NZBReader is compatible with all types of devices from PC to tablets and mobile phones. Once you drag and drop your selected NZB file on the interface, it automatically downloads the said file. It also generates the status of your download progress, which will, most likely, be very quick since NZBReader runs a worldwide server infrastructure that provides its users with fast Usenet download experience. However, be reminded that this also depends on how fast your own internet service is.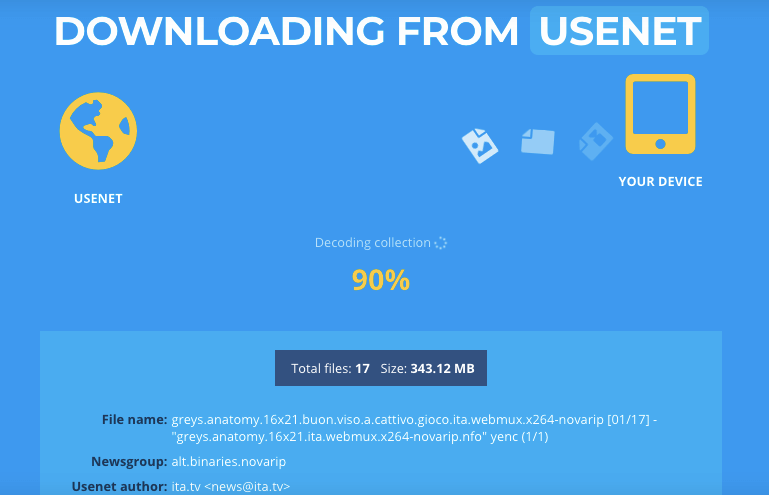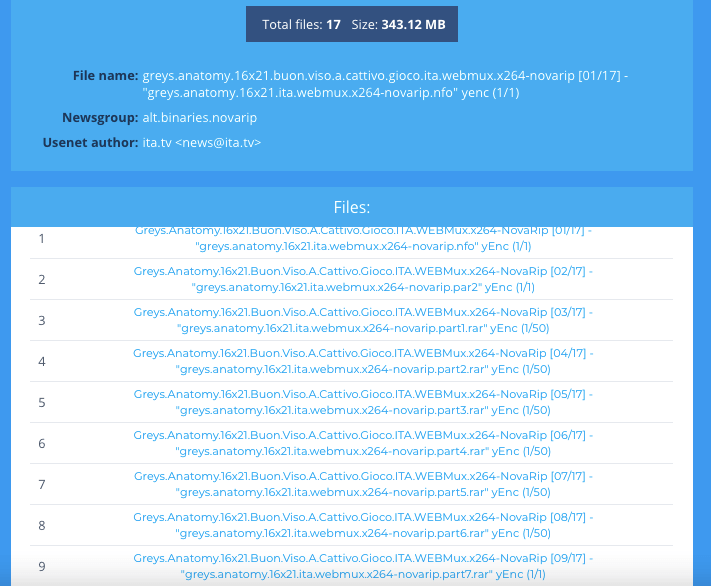 Conclusion
What we really like most about NZBReader is its ease of use and simplicity. There are no complicated technical processes and implementation involved for users to be able to begin their NZB downloading experience. It is a perfect tool for users who are new to Usenet downloading and even for veteran users who want a lot less complicated tool.
However, if you are quite unsure of their service, there would be no way to test out their system first since NZBReader does not offer any free trial period. That being said, upon our testing, the process for downloading NZBs is pretty straightforward and quick. But as mentioned, this also depends on how fast your internet connection is.
Overall, we recommend this web tool as a good option as far as NZB downloaders are concerned. With its simple interface, no installation or configuration process involved, unlimited download traffic and SSL encryption, you really get quality service from their premium pricing.
Visit NZBReader
Best Usenet Newsreaders