Newstap Review
Last Updated: Feb 09, 2021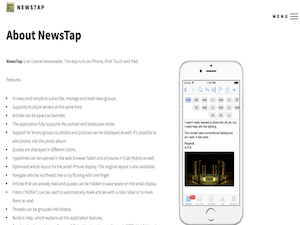 Rating
Price
$3.99
Retention
500 Days
Free Trial
None
Features
Mobile Newsreader for Apple Devices
Basic Newsreader Functions
Supports Binary Groups
Newstap is a decent software for people who are always on the go. With its compatibility with smaller devices like iPhones and iPads, users can enjoy reading through newsgroups and Usenet articles with much ease and convenience. However, unlike more popular newsreaders, Newstap is not a full-featured program. It is only capable of very basic newsreader functions and cannot download NZB files.
Newstap was developed specifically for mobile Mac devices and has no installers for other mobile platforms like Android. This newsreader is also a paid software which you can purchase from the Apple App Store. But its developers also released a free lite version that has certain limitations in features.
Highlighted Features
As previously mentioned, Newstap has a free lite version that is limited in functions. While the paid version supports multiple servers, the lite version can only be used to subscribe to two newsgroups at a time. There is also no sync feature and there are visible ads on this lite version.
To enjoy the full features of Newstap, you would need to get a paid version of this application. It has several good features for Apple users: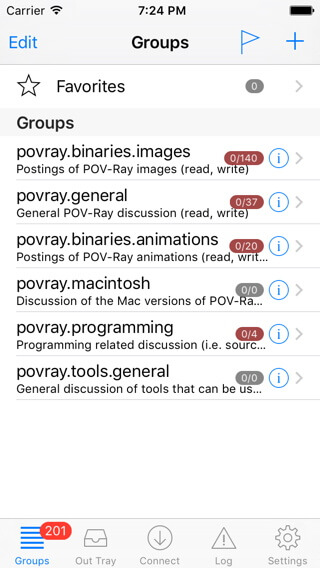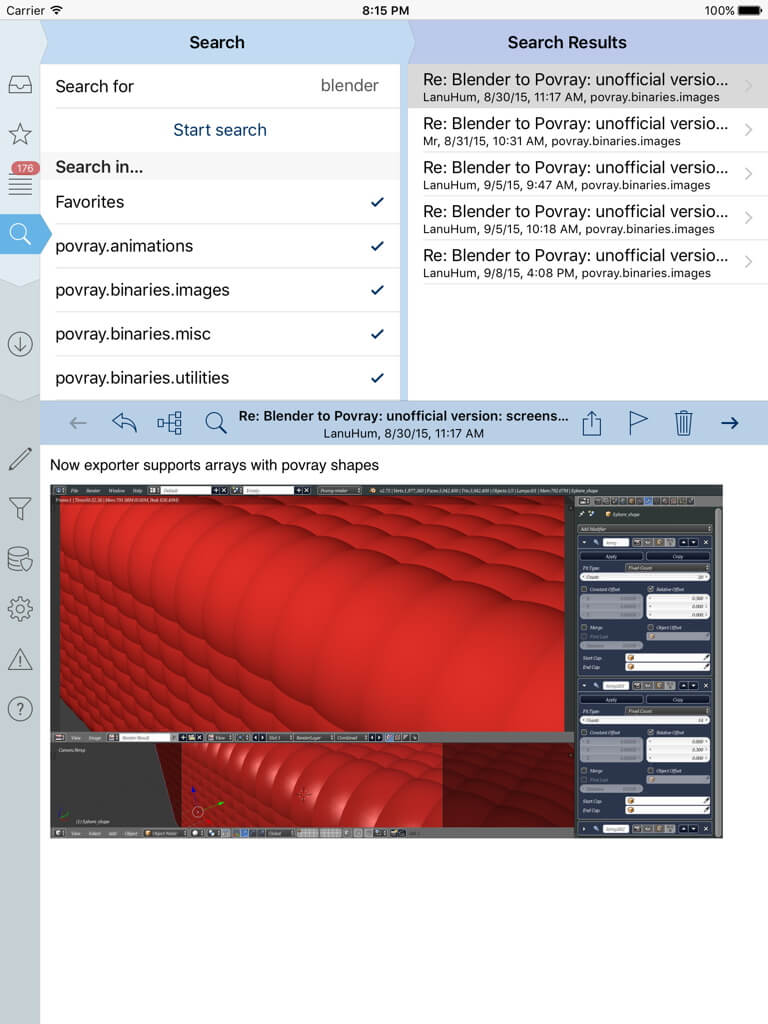 Subscribe to, manage and read newsgroups.
Multiple Server support
Articles can be saved as favorites.
Portrait and Landscape Mode
Binary groups support
Add photos into the photo album
Quotes are displayed in different colors.
Automatic opening of hyperlinks on Safari or iCab Mobile
Optimized article layout for the small iPhone display. The original layout is also available.
Article Thread Tree navigation
Capable of hiding already read articles and quotes to save space on small displays
Killfile function to automatically mark articles with a color label or to mark them as read.
Group Threading
Built-in Help Features
Syncing the read status ("newsrc" file) with other Usenet clients via SFTP, WebDAV and Dropbox supported.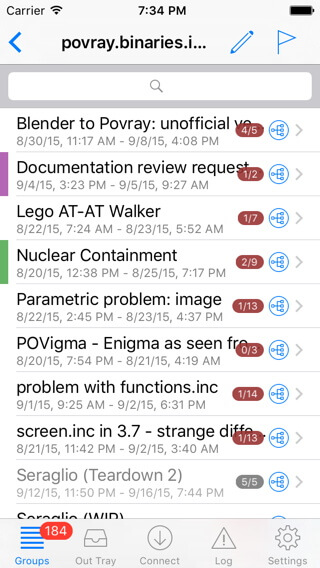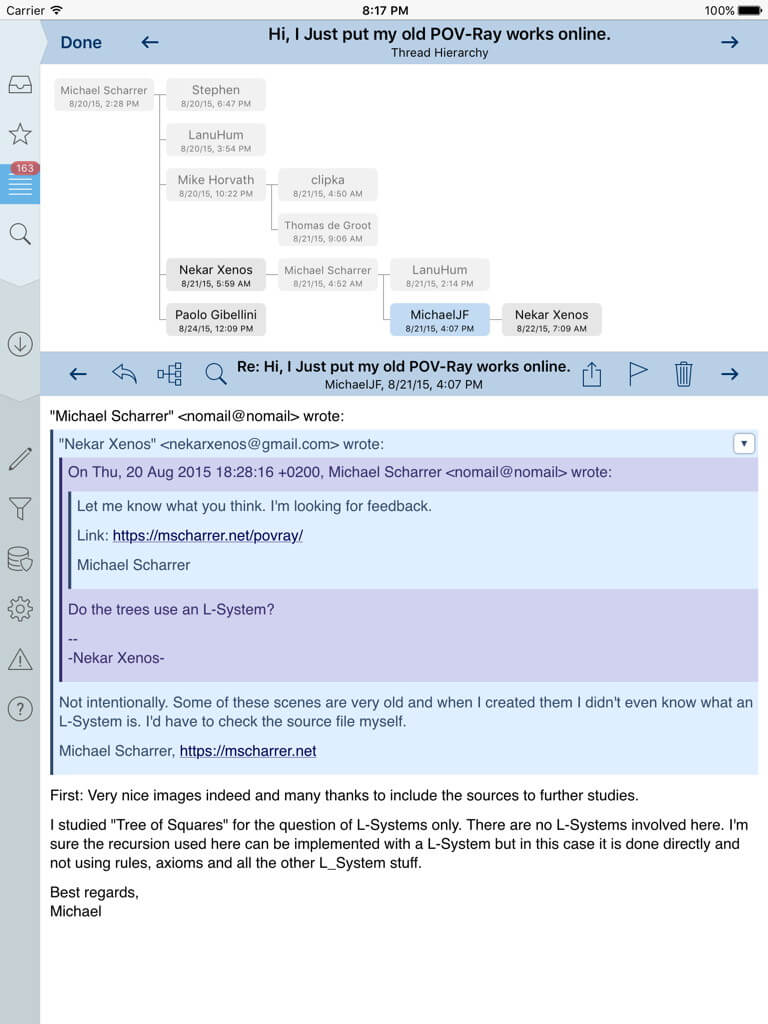 Plans & Pricing
You can search for Newstap from the Mac App Store. This newsreader software costs $3.99 to download but also has a lite version that is also available on the said app store.
Free Trial Information
To test out the features of Newstap, you can download Newstap Lite from the Mac App Store. However, please be reminded that the lite version advertisements present on its interface and has several limitations like no sync feature and being able to subscribe to only 2 newsgroups at the same time.
Usage Overview
Newstap is a pretty good software especially for Apple mobile device users. While it is not capable of downloading files from Usenet, it does its basic newsreader function well on a more handy and convenient level.
Installation
Aside from the Mac App store, Newstap can also be downloaded from the developer's website. Installing this application is as easy as downloading any other mobile app. There are no prerequisites and programming details that you would have to do.
Upon searching Newstap on the Mac App store, it will also generate the lite version as a result. We advise new users to test out the lite version first before purchasing the paid version.
Configuration
Like other newsreaders, you would need to configure your settings to be able to properly use the program. Make sure you enter the correct server information given by your trusted Usenet provider and enable your SSL settings to have secure access to Usenet.
On the "Connect" part of the interface, you can also enable or disable certain functions for a specific newsgroup from article deletion to loading group list.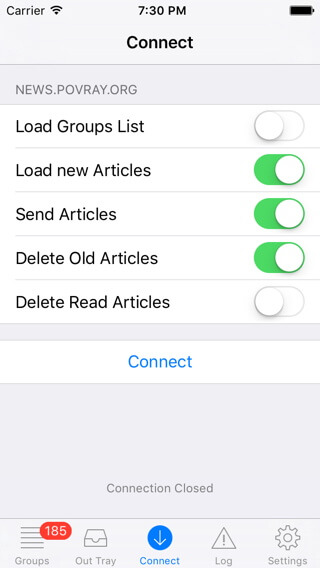 Scheduling & Automation
Newstap does not have automated features like other top newsreaders in the market. As mentioned, it performs very basic newsreader functions and does not have downloading features.
Usability
One of the most convenient things about Newstap is that it can be viewed on a number of displays from small screens like iPhone to larger screens like iPads. It is also orientation-sensitive, meaning it can be viewed in either portrait or landscape mode.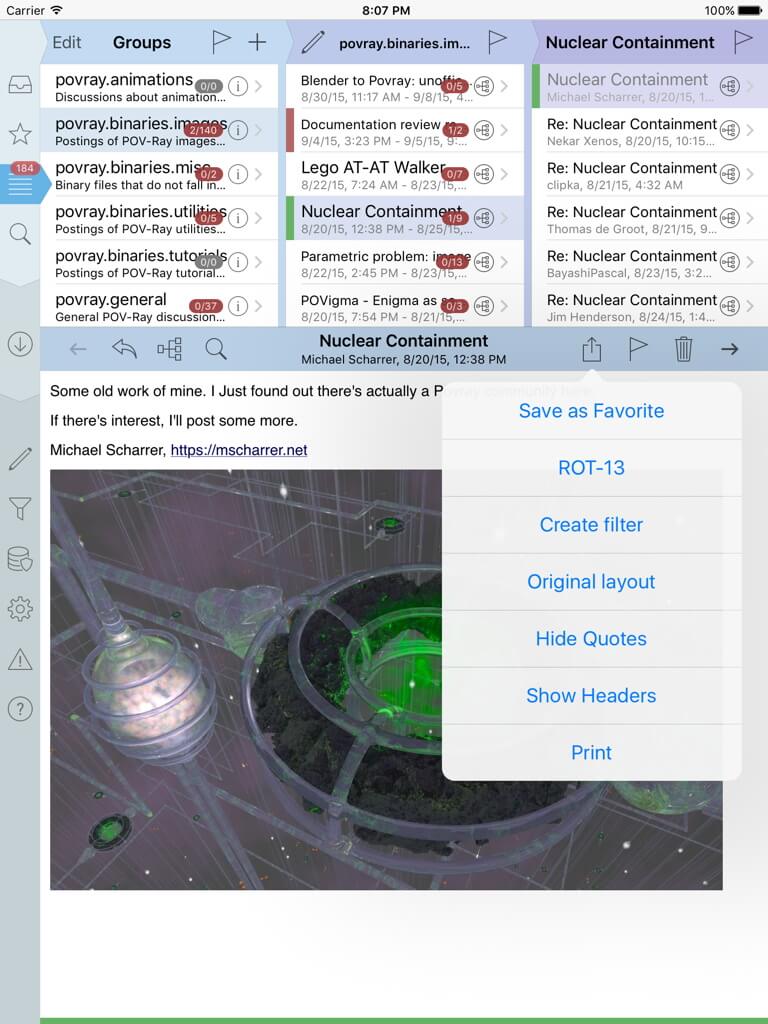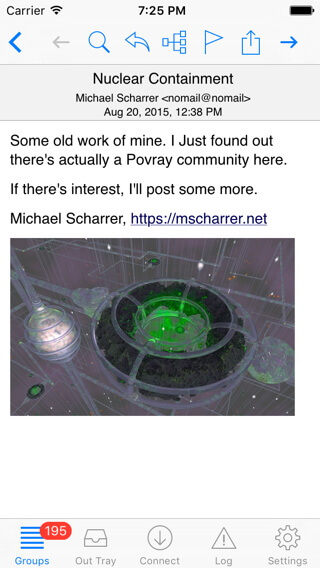 As a basic newsreader, Newstap is easy to use and not at all difficult to navigate through. Newsgroups and articles can easily be seen through different viewing options from standard viewing to thread tree viewing, which you can do with just a flick of a finger.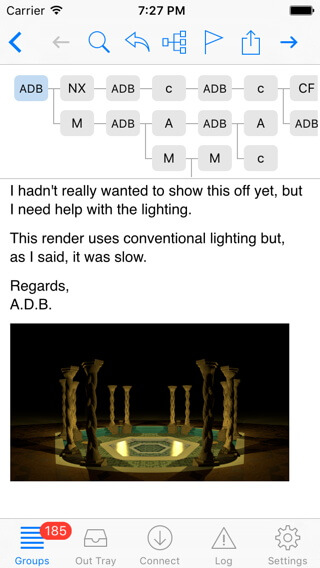 Newstap also has support for binary groups so photos can be displayed and even be exported to your photo album, cloud storage or other external application.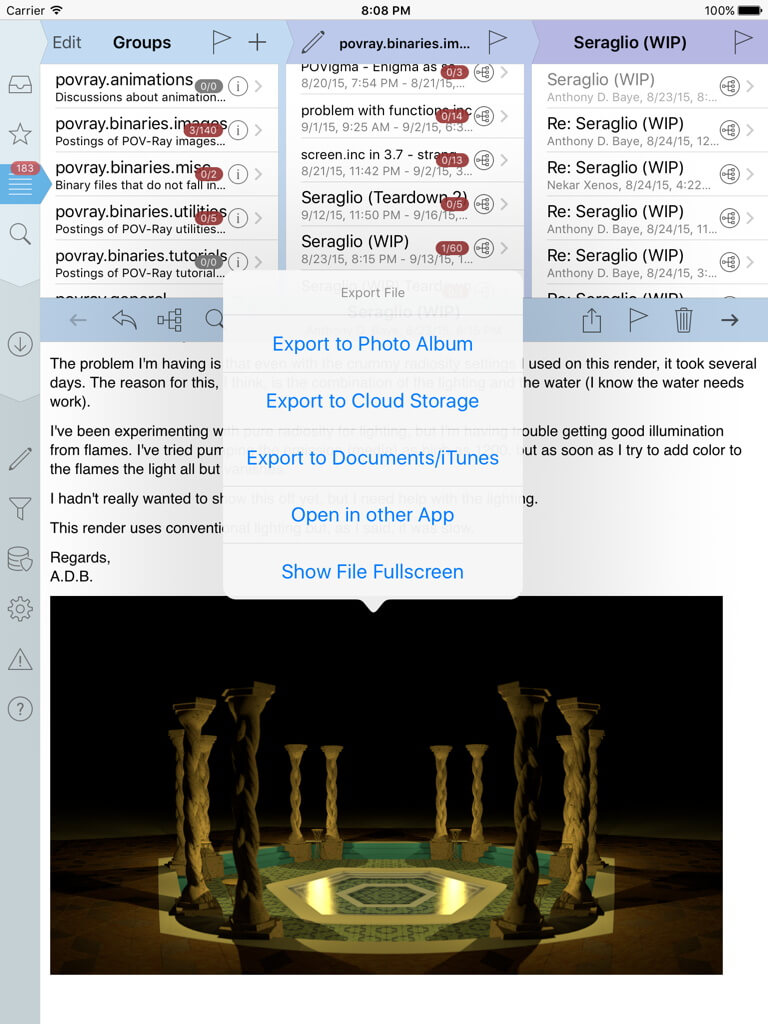 Conclusion
Newstap is one of the few newsreaders in the market specifically for mobile Apple devices. While it is not compatible with other platforms like Android, as an Apple mobile newsreader, Newstap has several decent features that make it enjoyable to use. However, be reminded that Newstap only has basic newsreader functions. And unlike popular Usenet clients, Newstap is not capable of downloading NZB files, but it supports binary groups. You may want to test the lite version first before purchasing the paid version. But if you are on the hunt for a more impressive and full-featured newsreader, you should consider looking at top Usenet clients in the market.
Visit Newstap
Best Usenet Newsreaders