UsenetDiscount Shutting Down
Last Updated: Jun 30, 2022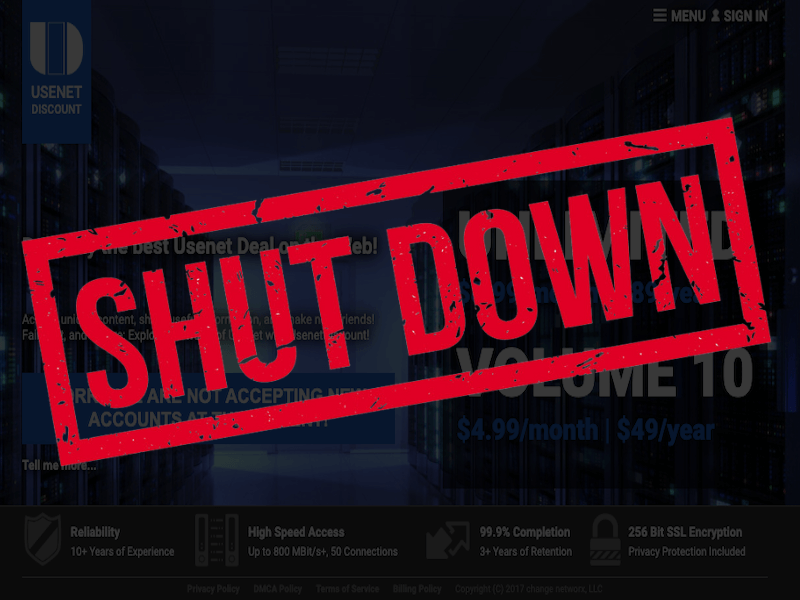 Recently, UsenetDiscount users have received email alerts from the said Usenet service provider stating that due to unforeseen circumstances, the company will be closing usenetdiscount.com. UsenetReviewz discovered this from a Usenet forum thread that informed a lot of Usenet users on the said email alert.

According to UsenetDiscount, they are currently in the process of canceling all user accounts and that they will refund any prorated amount.
As of writing, no further statement has been made by UsenetDiscount and the company has not disclosed any exact information as to the actual reasons why the service provider will be shutting down.
According to one Reddit user, UsenetDiscount has also announced that they will be shutting down five years ago. However, the provider revived itself only to close this 2022.
Upon UsenetReviewz' most recent check, the UsenetDiscount website is still online however, a banner that says "Sorry, we are not accepting new accounts at the moment" can be seen.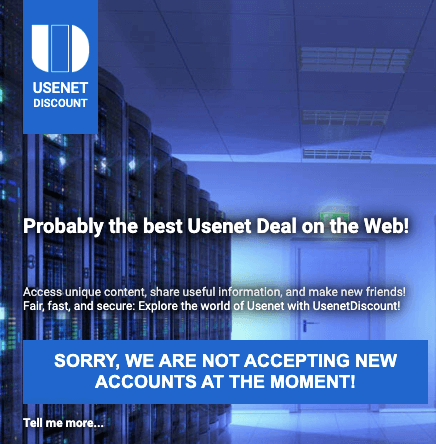 UsenetDiscount has been providing Usenet service to users for more than 10 years and was previously regarded as one of the better providers back in the day.
To find the best provider possible for your Usenet activity, you can check out our list of the best Usenet service providers today.