AltBinz.net Servers Affected by Fire
Last Updated: Mar 17, 2021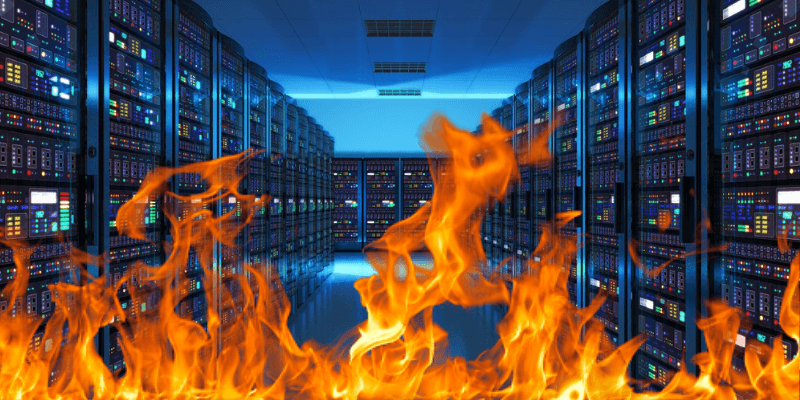 OVHCloud, a French cloud services firm that hosts AltBinz.net had a major incident last March 10 shortly after midnight. A fire that broke out destroyed one of the four data centers of the firm in Starsbourg in Eastern France. The rest of the data centers were also affected due to high voltage distribution.
According to OVHCloud and Reuters, the fire broke out at the SBG2 Data Center. Firefighters were immediately on site but could not control the fire at the said building. The site was isolated; however, it also has impacted services on SBG1, SBG3 and SBG4.
The AltBinz.net server is in SBG3 but due to the high voltage distribution and inactivity of AltBinz's back-up server users have been unable to authenticate when starting AltBinz.
Disruption of millions of websites
The fire at OVHCloud not only disrupted the newsreader site, AltBinz, but also knocked out millions of other websites including government agency portals, news websites, banks and shops as it took as a big chunk of the .FR web space.
OVHCloud is considered as Europe's largest cloud service hosting about 3.6 million websites including government platforms in France, Britain, Poland and the Ivory Coast.
The Starsbourg centers were among OVHCloud's 17 data centers in France and upon the major incident happening, the cloud services firm immediately recommended websites whose productions are in the said location to activate their disaster recovery plan.
OVH Current Status
As of March 14, OVH released the status summary of their affected data centers. SBG-2 is currently out of use and the company will be replacing infrastructures in their other data centers.
4 out of 12 rooms were damaged in their SBG-1 data center with electrical restart temporarily repowered last March 13. Permanent restoration will be implemented on the 17th of March. With regards to network restart, backbone temporary connection to SBG will start March 15 and internal network will be redeployed on March 17.
SBG-4 servers were undamaged, and power will permanently be restored on March 17. Internal network will also be redeployed on the same date.
SBG-3, where AltBinz's servers are, were also undamaged but will be permanently restored on the 16th of March. New network room is to be deployed and powered on the same date while internal network is said to be redeployed on the 17th.
Server restart for SBG-1, SBG-3 and SBG-4 will be gradually restarted on March 22.
AltBinz Current Status
While the authentication failure of AltBinz was mainly caused by the fire that broke out at OVHCloud, the inactivity of the websites back-up server was due to AltBinz's own laziness, as they stated on their status report. Currently authentication service is now restored and was immediately fixed a day after the unfortunate incident. However, the rest of the site will have to wait.
Usenet Newsreaders and Altbinz
Usenet Newsreaders or Usenet clients like Altbinz are one of the key components needed for Usenet access. It is used to decode Usenet posts made on newsgroups and acts as your Usenet interface through which you search, post to, and download from Usenet.
There are several types of Usenet clients from newsreaders that are mainly exclusive to viewing, posting and downlaoding text and binary posts, NZB Downloaders which are specifically designed for binary file downloading; and Hybrid Usenet clients which combines the functions of both newsreaders and NZB downloaders.
Altbinz is a very reliable Usenet newsreader that has a lot of features built into it. It is capable of downloading and managing articles from Usenet. It supports NZB files and handles PAR and RAR files automatically and is also capable of repairing damaged files. But while this newsreader is a competent and powerful too, no updates have been made on their software since 2016.