Narkive Review
Last Updated: Feb 11, 2022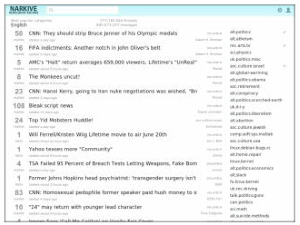 Rating
Price
Free
Features
Narkive Software
Similiar to Google Groups
297 Million Threads
900 Million Messages
Narkive is similar to Google Groups: an archive of newsgroup posts that you can read through your browser. It's pretty straightforward. And while there are no improvements or changes with how their website works for the past several years, Narkive still has a very active community of users using their service. Here are the basics of what the service has to offer.
The Service
You can create an account in a few seconds on Narkive and set up a profile. Having a profile allows you to subscribe to threads and to post to Narkive. There are some basic enhancements, like being able to set up email notifications for replies to your comments, get on-site notifications or both.
Other than that, it's a very simple interface, but it gives you pretty much everything you'd need to browse through newsgroup archives and interact with them, which is what most users on this service will likely be looking for.
At the time of this review, the site had more than 297 million threads and nearly 900 million messages, so there's plenty to explore.
Conclusion
Narkive might be just the thing you're looking for if you want a fast, easy way to browse through newsgroup threads. Between the search feature and the basic profile settings, it has most everything you need and is worth checking out if you want an alternative to Google Groups.
Visit Narkive