Holmez Newsreader Review
Last Updated: Jan 28, 2022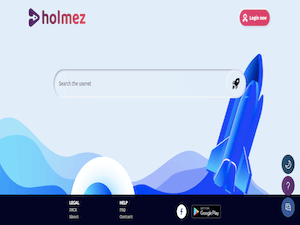 Rating
Price
Free
Retention
500 Days
Free Trial
None
Features
Free Usenet Newsreader
Stream Directly From the App
Easy to Use
Holmez is a free software for Usenet search that you can download from Google play. This newsreader allows you to find content from Usenet easily, quickly and efficiently. Aside from that, it also allows you to download NZB files to your device as well as stream them conveniently.
While this free newsreader is only available on Google Play, Holmez is actually compatible on multiple operating systems since it is a cloud-based newsreader that is opened on your browser. Searches can be done in the browser window which makes it suitable for all operating systems. You can actually check out their website and log-in to get started.
Highlighted Features
Holmez has several features that makes it a good Usenet companion especially for people on the go. What we like especially is that it can be used on mobile devices even having an app via Google play or even be used via your phone or computer browser.
Completely free
Content can be viewed directly through your browser
Stream directly in the app
Upload downloads to your personal archive
Multiple download or repeated streaming works well
Usable with Usenet service provider of your choice
Available in English, Spanish, French, Dutch, German, Italian and Portuguese.
Easy to use
Searches can be saved if you want to refer to them again
Sorting of results allowed
Filtering options available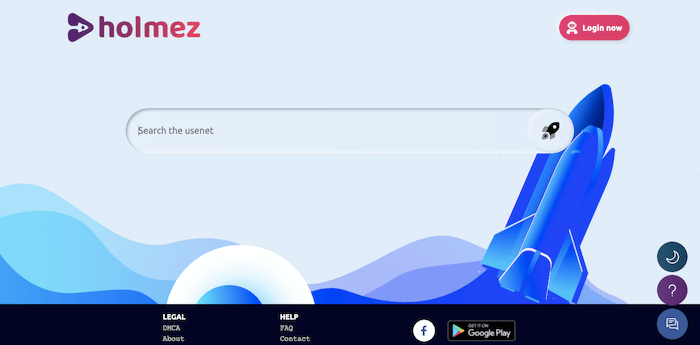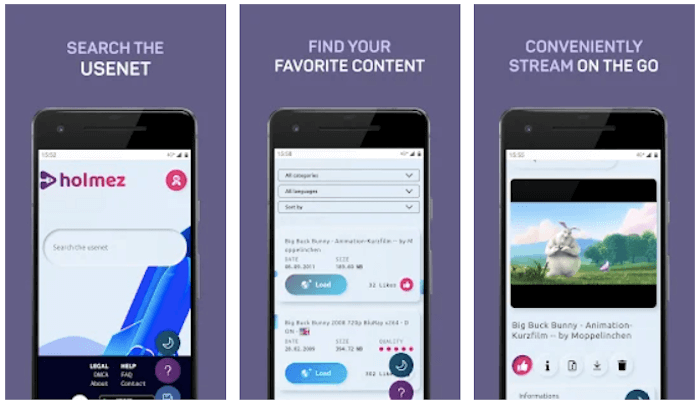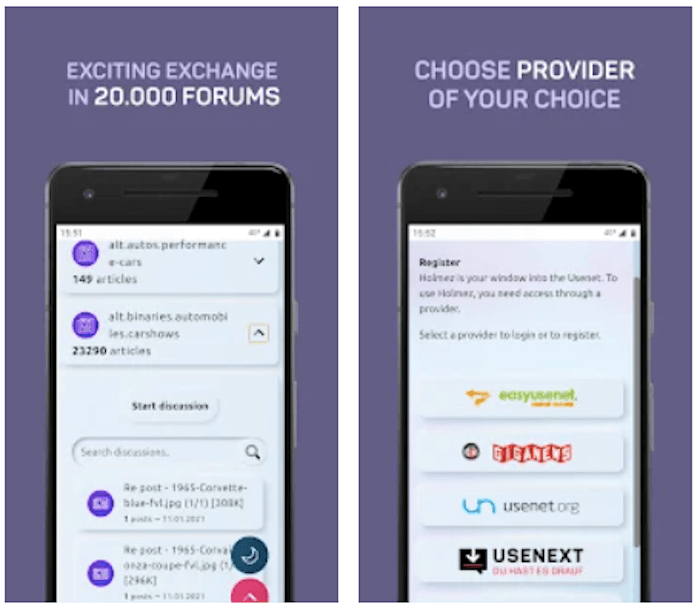 Plans & Pricing
As mentioned, Holmez is completely free. No need to purchase anything from their end. Of course, you would need to subscribe to a Usenet service provider to be able to get Usenet access and fully use Holmez.
Usage Information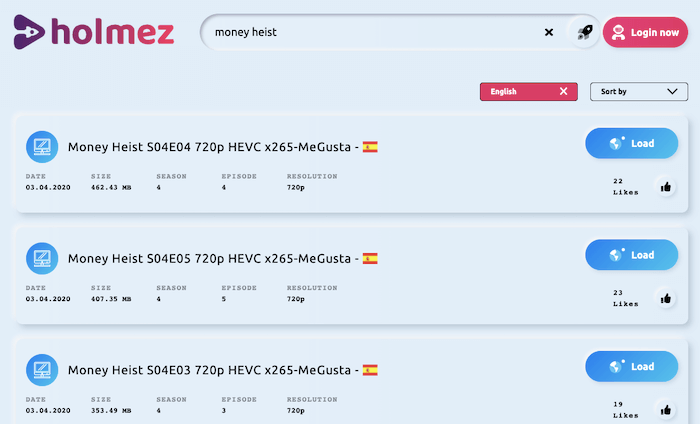 There isn't much to say about how to use Holmez for Usenet newsreading since it is pretty much very straightforward and easy to use. As a free Usenet search software it cannot get any simpler than Holmez with its search interface easily navigable and only a few filters to choose from. But what makes this newsreader stand out from others is that it allows you to stream directly through the software - a feature also available with some newsreaders but not all.
Installation
No installation is required when using Holmez. You can simply go to your device browser, register or sign-in and start using it. However, if you wish to download an application, you can find it through Google Play labeled Holmez Newsreader.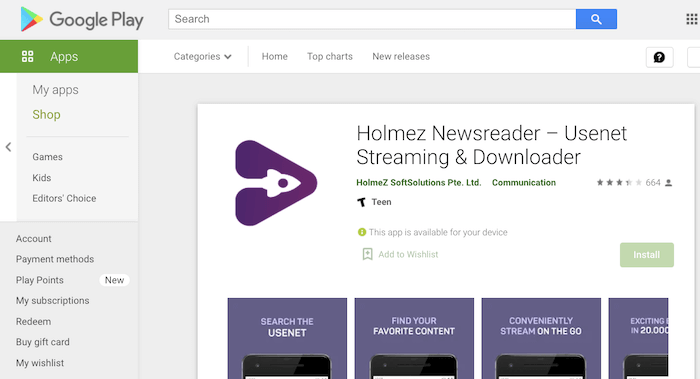 Configuration
You would simply need to link Holmez to your Usenet service providerto get started.
Scheduling & Automation
Since it is a free and basic Usenet newsreader, Holmez does not have any scheduling or automation features. That being said, we cannot say that this makes Holmez any less of a newsreader compared to other newsreaders in the market today. However, if you are looking for other Usenet clients that have this capability and other modern features, you can check out our list of the best Usenet newsreaders.
Usability
As mentioned, Holmez is a very straightforward type of newsreader that is very easy to use. There is no installation required and does not have any complicated configuration methods needed. The interface is also very pleasing to the eye and easily understandable for any level of user. The search box is visible right away and the filtering options are categorized by language and sortation filters.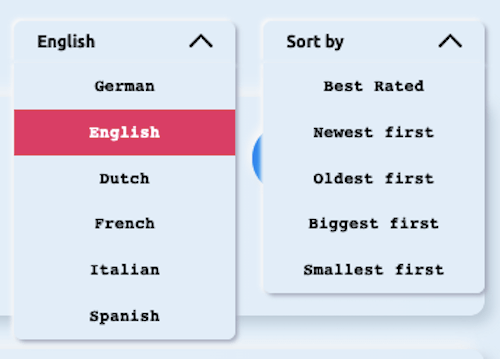 Conclusion
Holmez is a good tool for those who want a very simple and basic type of newsreader. It is a free Usenet client that is compatible with all operating systems since it has cloud-based functionality and can be used via your web browser. In a sense, it can be considered as an advanced newsreader because of its simplicity and its streaming features. And while it may not be the best of the best, Holmez is definitely worth checking out especially considering that it is completely free and accessible and usable to even the most beginner of users.
Best Usenet Newsreaders