ForteAgent Review
Last Updated: Jan 26, 2022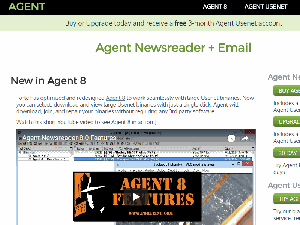 Rating
Price
$29
Retention
500 Days
Free Trial
None
Features
One-Click Downloads
Usenet Automation
Binary Preview
Since it debuted in the market in 1995, Forte Agent has made a mark in the Usenet industry as an innovative developer. Anyone who has had a long-term interest in Usenet recognizes Forte Agent both as a dependable Usenet service provider and a venerable newsreader service.
The latest version of their newsreader, version 8.0, has some nice features built into it, including spam filters and multiple server support. It does not raise any complications when downloading from different servers. If part of the file you want is on one server and another part is on a different server, Forte Agent will combine the without making it a difficult affair. The new version also takes advantage of automation. If there are several tasks you want to do, you can automate them completely; removing the sometimes-tedious task of managing everything manually. This is a nice time saver, and it should be a good feature for those who spend a lot of time downloading and performing other tasks on Usenet.
Highlighted Features
Forte has developed its Agent 8 newsreader to work seamlessly with large Usenet binaries. Users can select, download and view large Usenet binaries with just one click. It does not require any third-party software to download, join, and repair your binaries.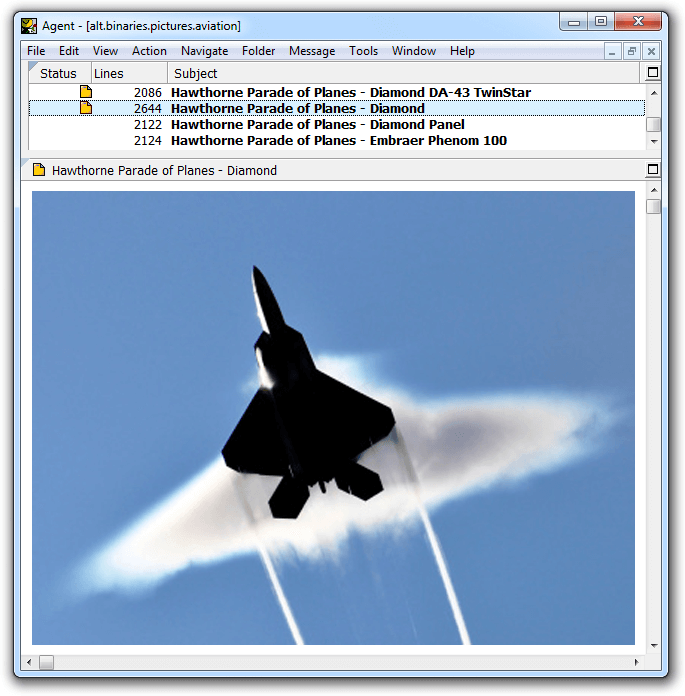 One-click Downloads

MegaJoin for Usenet and NZB Binaries – joins related Usenet headers into a single "Mega" message to reduce the number of messages in a binary newsgroup by a factor of a hundred
Automatic Joining or RAR and Split Binaries – automatic downloading and joining or archived RAR or Split files
Automatic Repair of Damaged Binaries – automatic downloading of only the PAR files needed to repair a damaged file

Binary Preview and Protection

Video File Previews – enables users to download and preview a small sample of a RAR archive
Password Detection and Notification – Agent 8 samples media files to determine if a password is necessary to extract a content
Picture Preview – preview binary images while you download
Saving Attachments – Users have the control on how and where to save files on your computer

Usenet Automation

Multiple News Servers – Get headers and bodies from different servers
Virtual News Servers – Combines content from multiple servers automatically
Optimized Downloads – Utilizing maximum number of connections available

Integrated Discussion and Email Reader – text newsgroups, multiple email accounts, safe internet email and safe html messages
Identity Protection – route by identity, multiple personas, persona protection and adaptive junk filtering
Excellent customer support – 90 days free email support, access to tech support and comprehensive FAQs
Plans & Pricing
The Forte Agent 8 newsreader costs $29 for 1 to 9 copies. For 10 to 99 copies, you can purchase this newsreader for $20. For bulk orders 100 copies and up, you can contact Forte Agent for pricing. This includes a free 3-month Agent Usenet account with a capping of 15GB per month.
If you have an existing but old account, you can upgrade to the 8.0 version by paying $19. According to their website, those with versions 7.2 or newer can upgrade to the latest version for free. This purchased update also comes with a 3-month Agent Usenet account.
Free Trial Information
Forte has a 30-day free trial for its Agent 8 newsreader. You can access this free trial download from their website. However, this free version has certain limitations. There are a few features that are disabled during the free trial. Still, we advise you to test their service out first and see if it suits your needs before committing to a paid service.
Usage Overview
Initially, if you try to do everything on your own, using the Forte Agent newsreader could cause a bit of a confusion, especially for new Usenet users. However, the Forte website has a lot of explainers and tutorials available to guide everyone through the functions of the program, how to use it and how to navigate through the interface. This shows how helpful its developers are and how they value customer support.
Installation
To install Forte Agent on your Windows device, simply download the installer from their website. Once downloaded, begin the installation process by opening the file and following the instructions on the setup wizard. It's that easy.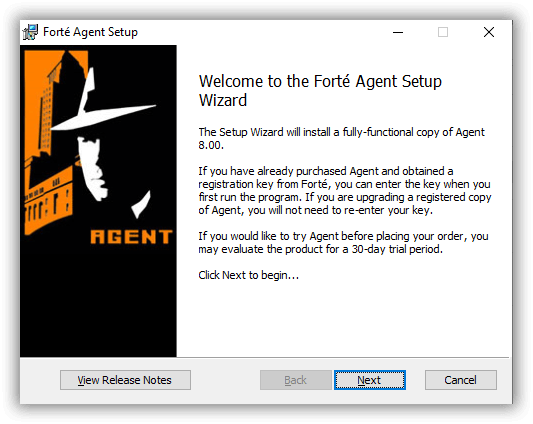 Configuration
Once you have successfully installed the program, you will be greeted with a welcome message from Forte Agent. There will then be several steps you would need to follow before you can begin using the software. This includes choosing how you want to use the program, configuring your news server and outbound email server, entering your email and Usenet persona, downloading newsgroups and enabling update alerts.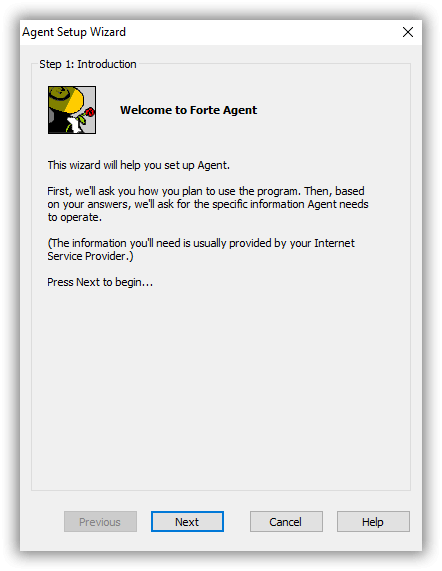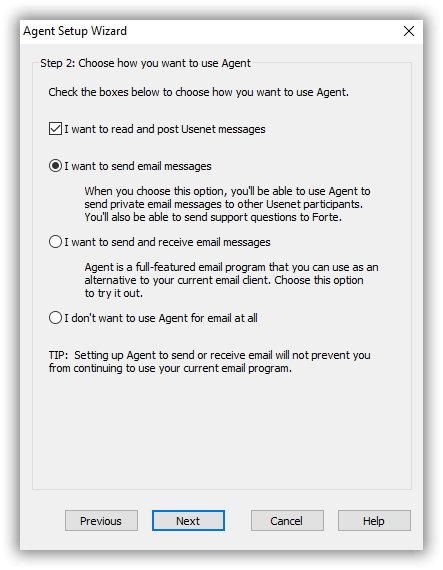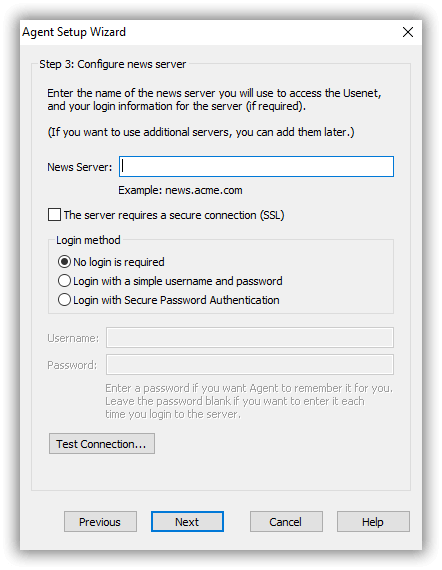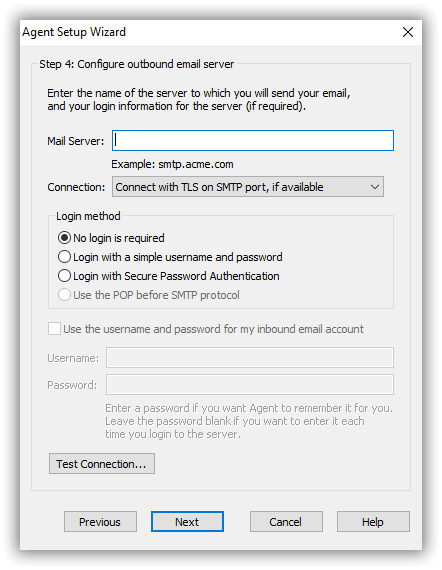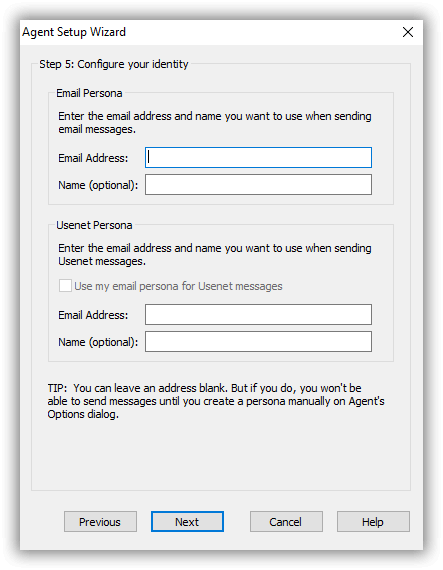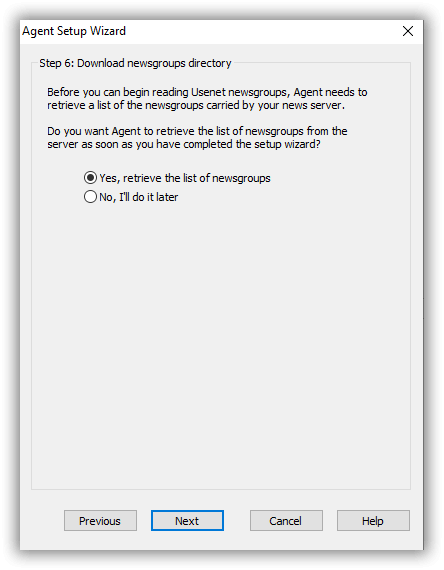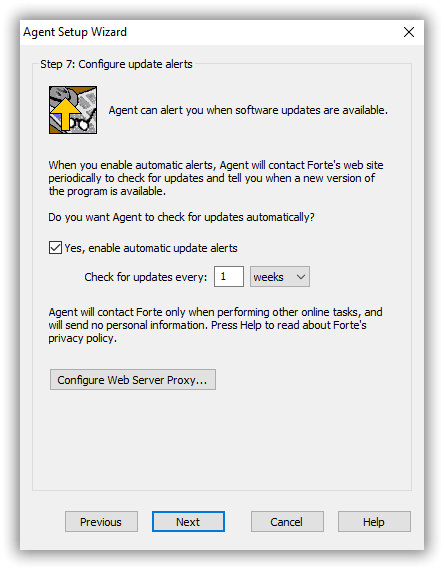 If you have an older version of this newsreader, you can also go to the Help button of your existing Forte Agent interface and look for the Enter Key Registration button or click on "How to Order on the Web" to upgrade.
Scheduling & Automation
As mentioned, Forte Agent takes advantage of automation to provide users the convenience of not having to sit in front of the computer for a long time to do everything manually. The program is capable of automatically switching to a different server to get headers and bodies if one server becomes available. It can also combine content from different servers to fill in missing messages.
Usability
Probably the best thing that eases the burden of having to learn the complexities of an application are tutorials and explainers, and of course, good customer support. These are things that Forte Agent gives a lot of value to. With an abundance of videos and helpful FAQs on the Forte website, users will find it fairly easy to install, configure and use the program. And once you get the hang of it, you can definitely enjoy the full potential of this newsreader.
Conclusion
As a veteran in the Usenet industry, Forte has definitely established itself as an innovative Usenet service provider and newsreader service. Its latest newsreader version shows that it is constantly being improved and its developers have not faltered in giving the proper customer support all Usenet users deserve. However, with other advanced features and upgrades that some newsreaders provide, Forte Agent has yet to match with the best newsreaders in the industry today like Newshosting. Nonetheless, Forte Agent still has some pretty good features worth exploring. We advise users to check out their 30-day free trial, and if it suits you well, purchase the paid newsreader program.
Visit ForteAgent
Best Usenet Newsreaders