Usenet Explorer Review
Last Updated: Jan 31, 2021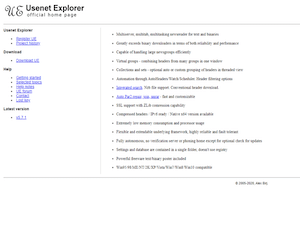 Rating
Price
$35
Retention
4900 Days
Free Trial
None
Features
Newsreader for Text and Binaries
Full NZB Support
Handles Large Newsgroups Efficiently
Usenet Explorer was released in 2005 and has evolved into having several versions, the most recent of which is their version 5.8.2.
According to its project history, the program was started in parallel with Newspro development, which is also a multi-server newsreader.Usenet Explorer can handle binary newsgroups as large as 150M headers without consuming significant resources. Also, fault tolerance issues have been addressed at different levels given the necessity to handle such large volumes of data. This program is suitable for conventional Usenet access without thinking about volumes as with other programs, and in addition more recent binary Usenet access methods since NZB files and indexing are also fully supported.
Highlighted Features
Usenet Explorer is a free to download program that has several automated features on top of the more conventional newsreader functions. For the full features of this newsreader, please see below:
Newsreader for text and binaries
Supports multiple servers
Has a multi-tabbed interface
Capable of doing simultaneous multiple tasks
Exceeds binary downloaders in terms of both reliability and performance
Handles large newsgroups efficiently
Virtual groups - combining headers from many groups in one window
Optional auto or custom grouping of headers in threaded view
Automation through AutoHeaders/Watch/Scheduler.
Header filtering options
Integrated Search feature
NZB file support. Conventional header download.
Customizable and fast auto PAR2 repair, join and unrar
SSL support with ZLib compression capability
Compressed headers / IPv6 ready / Native x64 version available
Low memory consumption
Low processor usage
Flexible and extendable underlying framework
Fully autonomous, no verification server or phoning home except for optional check for updates
Settings and database are contained in a single folder, doesn't use registry
Powerful freeware text/binary poster included
Win95/98/ME/NT/2K/XP/Vista/Win7/Win8/Win10 compatible


While this programs most recent version was released back in 2017 and no newer versions has been released, minor updates have constantly been made throughout the years. Upon checking their development page the past few years after the release of version 5.8.2 has been concentrated on minor functionality changes and bug fixes. There is also an active community of users on their forums page that suggest possible improvements for the software.
Plans & Pricing
Usenet Explorer can be purchased via PayPal or credit card for a fee of $35. Its developers offer two plans which includes a one time license key or a subscription license. The subscription license involves an automatic yearly charge. Both plans cost the same.
Free Trial Information
This newsreader has a free trial version that can be used for a maximum of 15 days. After your trial period expires, you can upgrade to the paid version and still have your database and existing settings carried over to your new paid account.
Usage Overview
Usenet Explorer primarily works on Windows devices. However, it can also be installed on Linux operating systems through the WINE program. Both 32 and 64-bit installers are available on their website.
The installation and configuration process of Usenet Explorer is relatively easy. It does not require a lot of technical skills, except probably if you will be installing the program on a Linux device. However, the interface itself requires a bit of learning. It may not be similar with the best Usenet newsreaders that have a more modern and updated look.
Installation
To install Usenet Explorer on your Windows device, you would simply need to download the .exe file for their website and run the program. This would prompt your setup wizard to open and then you would have to follow the necessary steps as indicated in the wizard.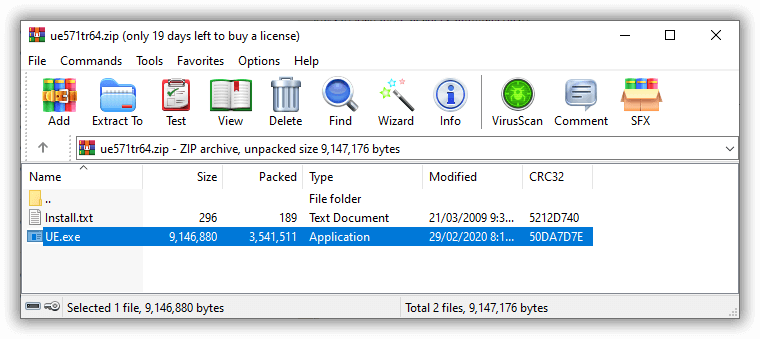 Configuration
The first thing you need to do to be able to use Usenet Explorer is to add a new server. You can do this by going to the File menu or click on the monitor icon and then "add server". In that section you would need to enter the server name, optional nickname, and your username and password associated with your chosen Usenet service provider. Make sure you click on the secure connection button to keep your Usenet activity safe and anonymous.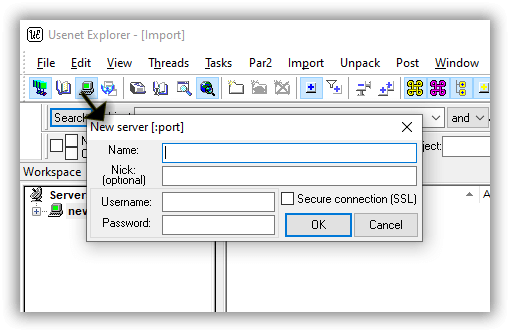 You can also configure other settings on the properties section of the program. There you can enable and disable some functions on the General settings page, and also explore other areas you may want to customize from your tasks, newsgroups, to scheduling and posting features.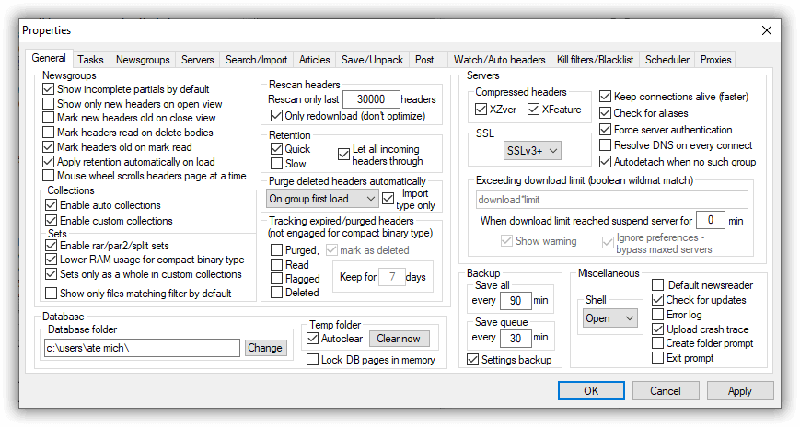 Scheduling & Automation
Automation can be done with Usenet Explorer through Auto headers and Scheduler functions. This can be found on the properties section of the program.
Usability
While installing and configuring this newsreader can be relatively easy, its interface presents itself differently. Not only does it look outdated, but it also seems too cluttered and has a lot of very confusing icons.
The search feature is not as simple as we thought it would be, especially when compared to other newsreaders in the market today. Again, it could use a bit of simplification and updating. And when it generates results, it would be a lot to take in and can be an eyesore, especially for new Usenet users. However, they do have an online manual available to explain its interface, the icons it has and even how to analyze search results. That being said, more modern and simplified newsreaders would not need to have such manuals since it can easily be used and understood by most users.

Conclusion
While Usenet Explorer has a lot of good features, the interface is quite outdated when compared to more modern-looking newsreaders. That being said, it is quite understandable since it may be too much to rewrite codes to updated its interface especially as this Usenet client is only being actively maintained by a single developer. Nevertheless, despite its outdated interface, Usenet Explorer works fairly well and is actually fast to use. You may encounter interface concerns, though, if you are either used to navigating through more modern newsreaders or a new Usenet user. We recommend you to look at our list of the best Usenet clients to compare Usenet Explorer with other newsreaders.
Best Usenet Newsreaders