The Complete Plex Guide
Last Updated: Jun 23, 2021
If you are looking for a way to store all your media files in one place and make it accessible in one place, then Plex Media Server may be the one you are looking for. It is a perfect tool to watch movies and other shows anywhere you go. However, not everyone knows yet what Plex is and how convenient it is to use. While it is generally a popular software, some people still veer away from tools like this since they feel like it may be complicated to use and difficult to configure. Well, here's our comprehensive guide on how to set up the Plex Media Server and how to use it.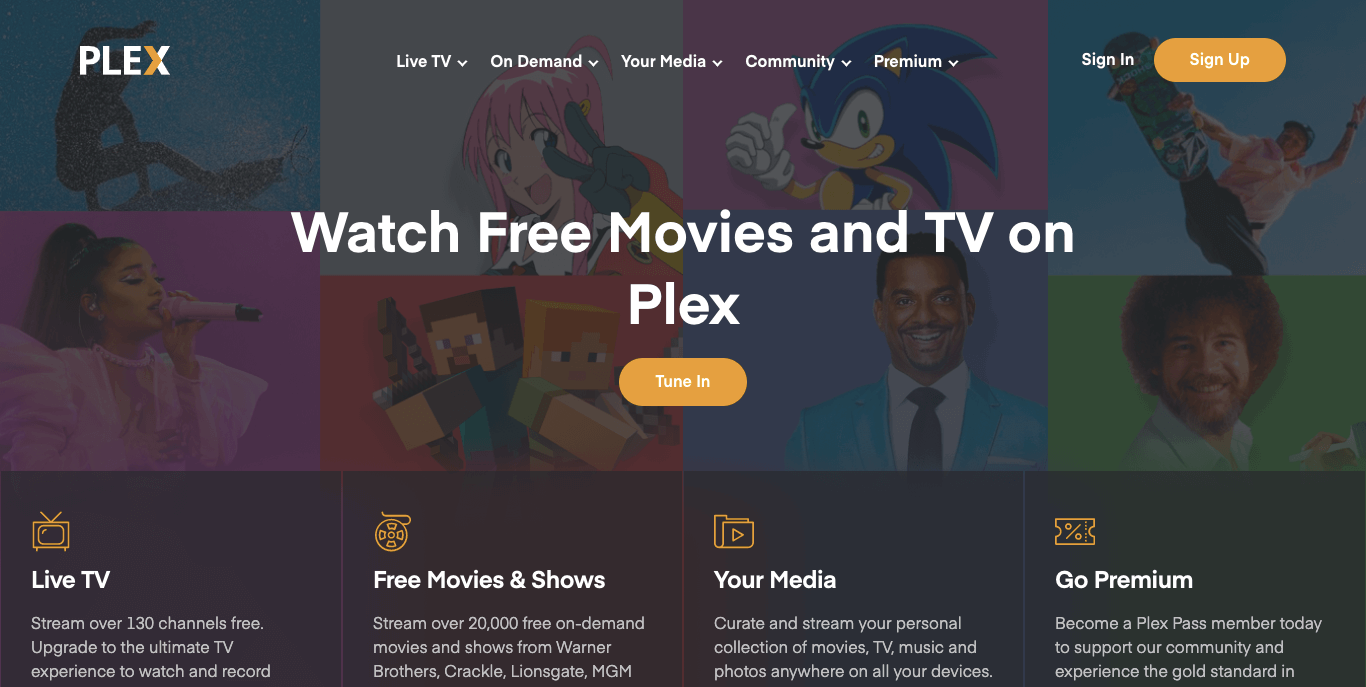 WHAT IS PLEX MEDIA SERVER
The Plex Media Server organizes video, audio, and photos from a user's collections and from online services and streams it to the players. The official clients and unofficial third-party clients run on mobile devices, smart TVs, streaming boxes, and in web apps. It uses three main elements to function:
Plex Media Server – the engine you use to track, organize and give access to media files
Plex Client – connects to the server to see what media files are available, displays menu and plays them. This is installed on the playing device.
Plex Central Server – allows you to have remote client access to your media anywhere.
You can use Plex for free and at the free level it is still a pretty useful tool. However, you should consider its premium plan called Plex Pass. It costs $4.99 per month, and there's a great-value lifetime plan that costs around $119.99. Other optional Plex features have a separate charge, such as high-quality streaming music from Tidal that starts at $9.99 a month.

WHAT DO YOU NEED
| Operating System | Version |
| --- | --- |
| Windows | SP1 or newer |
| Mac | OS X 10.9 Mavericks or newer |
| Linux | CentOS 7 or newer, Debian 8 or newer, Fedora 27 or newer, SUSE 15 or newer, Ubuntu 16.04 or newer |
| FreeBSD | FreeBSD 11.2 or newer |
Hardware Requirements

You would need to have a server computer that has a decent amount of processing power to handle all the transcoding. The more users you expect to be watching at once, the better hardware you want. While it works on older hardware, it will automatically disable transcoding If the hardware is not sufficient, and your playback will suffer on under-powered hardware.
Plex recommends at least an Intel i3 processor or better with at least 2GB of ram.
Enough Hard drive space
You should have enough space to store all the movies, shows, music and photos you have.

Bandwidth Requirement

While there is no specific bandwidth requirement, you would need a decent bandwidth and a lot of data to consume.
PLEX ELEMENTS
Plex Media Server
The Plex model is simple: you park all your media on a single computer with the Plex server software installed, and then you install Plex on all your other devices. Then, from any of those devices, you can remotely access your entire media library and watch it with no hassle.
Before using your Plex Media Server, it would be easier for you to organize and name your files in a decent folder structure to make it easier for the app to automatically find and match whatever content you select. It's important that your media files and library folders are named and organized in a way Plex can recognize.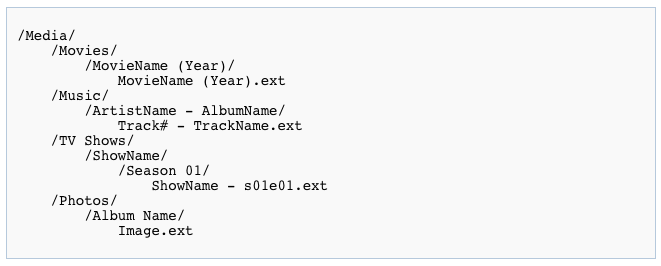 If you've used or are currently using another media center software (like XBMC), don't worry about your metadata. You can safely run XBMC and Plex completely in parallel with no risk to your metadata, as neither application uses the same metadata files.
Once you are all organized you can start with your media server:
Sign Up for a Free Plex account

Go to the plex.tv website and create a new account. Plex is free but you can also sign up for a premium account that includes additional features.

Get Plex

Download the Plex app for your device. The website automatically detects the OS of your device to make sure it is compatible. You can also download for NAS platforms

Get Premium Features

As mentioned, Plex offers premium accounts that includes premium features from mobile sync, Live TV and DTR, trailers and bonus features, and camera upload.
INSTALLATION
The installation process is practically identical across all platforms as the majority of the process is done from within the Plex web-based control panel. Simply go to the downloads sections of plex.tv and get the Plex Media Server for your device. Run the installer and once complete, Plex will automatically launch.
CONFIGURATION
Once you've accepted the user agreement, you will be asked to sign in into your Plex account. Next thing to do is to name your server and then add media to the library. You can add different media types like movie and tv shows, music, photos and even home videos.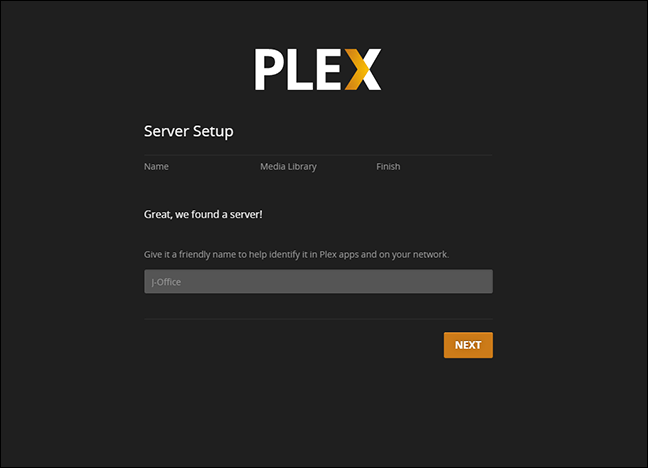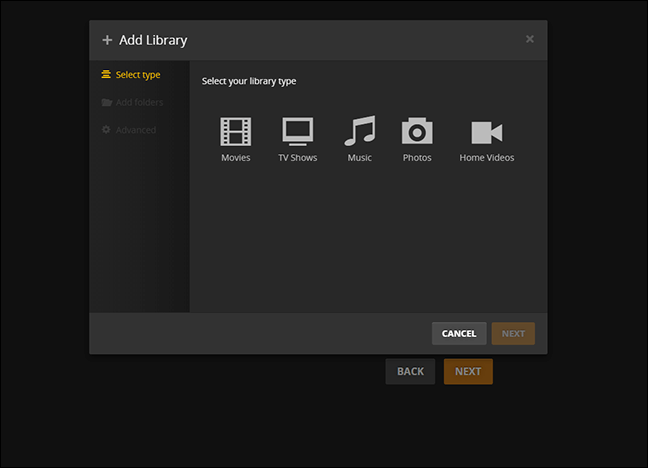 The final step of the initial server setup is to allow remote access to your media server and send anonymous data to Plex. Both are checked by default, and we recommend you leave them checked unless you have a pressing reason to uncheck them. Select "Done".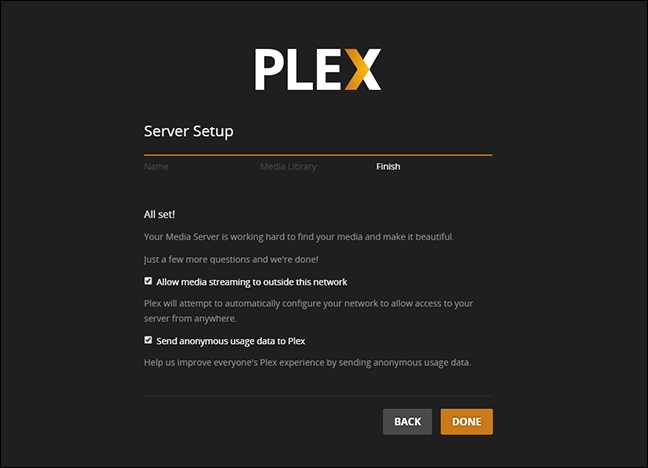 From that point, you will be directed to the web-based control panel for your Plex Server. It will initially show you "Updating libraries". Once it is done scanning all your media, it will organize it and show you your full collection.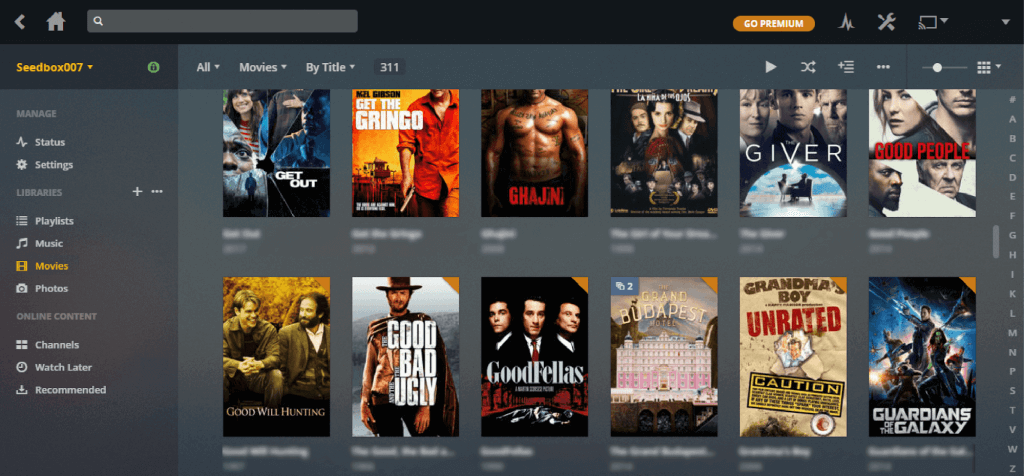 Plex Clients
After all your entire library is stored in the central server, you can now easily tap into it from any computer, smartphone, or other device and get the exact same experience–the same media, same metadata, same recently added list, same database tracking what shows you've watched and which ones you need to catch up on.
You can download the applications for your device from the Plex website. You can also search for the Plex app in your phone, tablet or TV app store to install it.
The same process follows when launching the Plex app on your mobile devices. Just sign in with your account and you will instantly be connected to your media collection. When the app shows you your media collection, you can simply tap the media type you want to explore and choose which one you want to open and with a few simple taps, you get to watch or see the media you want to see.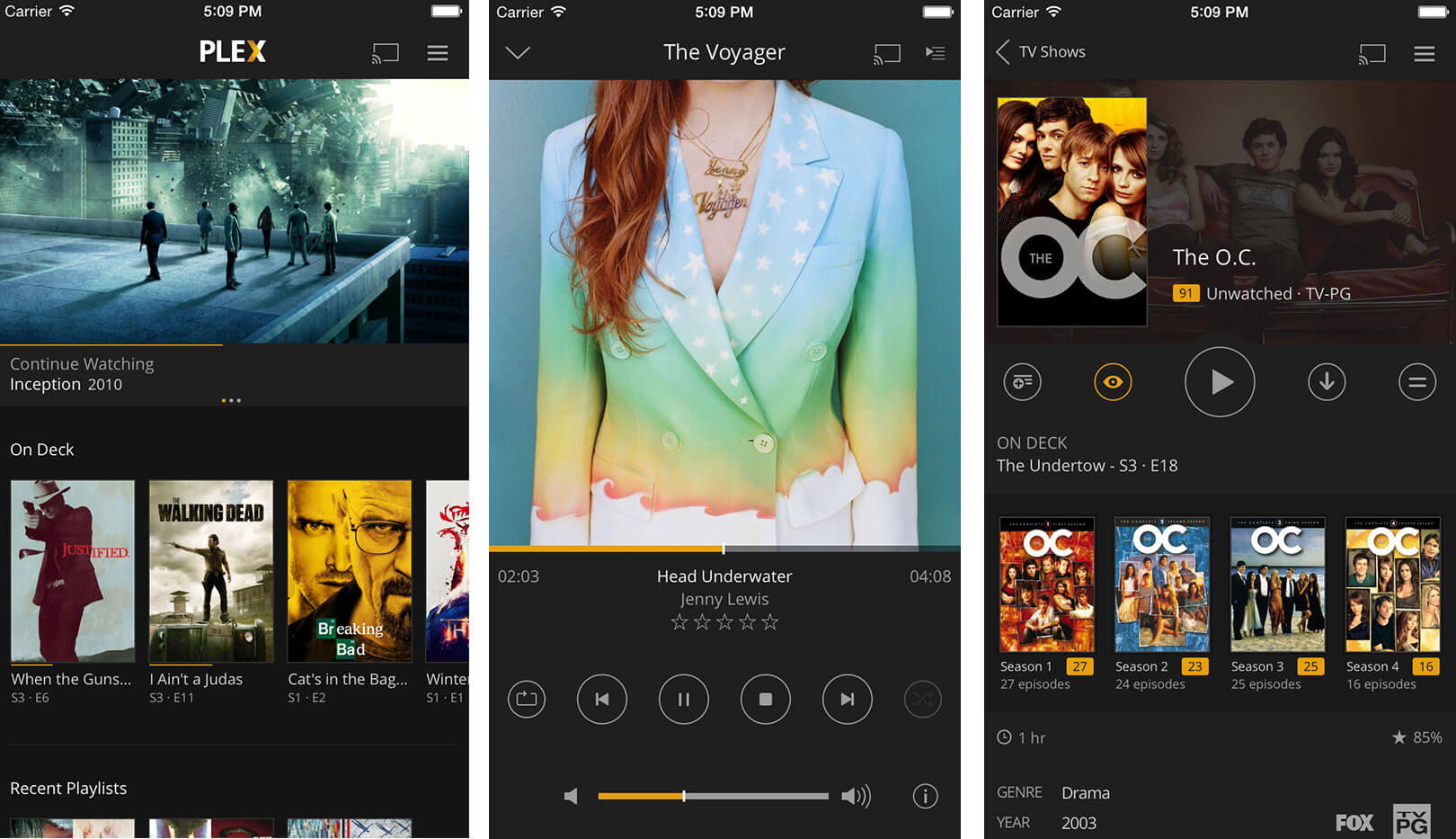 When you're done setting up your Plex Media Server and the clients for your devices, you are basically done. You can now watch your local media anywhere in your home, on any device with much ease and convenience.
Additional Configuration and Personalization
However, there are certain additional things that you can do to make your Plex experience even better. Below are some of the things you can add:
Additional media library – you are not limited to the given list on the software. You can add more to your library by clicking on the + button beside the library menu.
Server Sharing – this feature allows other media servers to connect to your Plex Media Server and share content. You can also share media to friends outside of network by enabling the "Remote Access" and sending your friends an invitation
Adding Subtitles – If you want to include subtitles on your media, go to Settings > Languages.

You would need to click the "automatically select audio and subtitle tracks" tick box and select "always enabled" in the subtitle mode.
If you have an external subtitle file in the same folder as the movie, Plex will look for the movie subtitles and show them
If you don't have the subtitle file, you can configure a "subtitle agent" to go online and look for the right file on the Internet.
For Auto Subtitles: go to your movies library and select the agent you want to change and click on the OpenSubtitles.org tick box and place it second after Local Media Assets. Click on the gear icon and select the language you want to use.
Refresh the metadata to accept changes

Install Plex Plugins

There is an assortment of plugins that can manually be installed. Be careful, however, because there are some that can be full of bugs and may not be fully updated.
Plugins can usually be found in the Plex Forum
Make sure to restart your Plex Media Server to refresh and accept changes.

Advanced Features (with Plex Pass)
As mentioned, getting a premium account will get you additional features that enhance your Plex experience:

Auto-tagging & Places
Automatic Camera Upload
Automatic Mixes
Early Access
Apps
LiveTV
Lyrics
Mobile Sync
Multiple Users
Parental Controls
Photo Albums
Plex DVR
Premium Music/Photos
Timeline View
Trailers & Extras
More
Usenet and Plex
These days, most of us accumulate an extensive collection of media on our devices and it can be quite taxing, and time consuming to sort, browse through and manage our media files. Plex is a great tool to use when you've downloaded media files from Usenet.
A lot of Usenet aficionados use Usenet as a way to get files they don't want to download via P2P since it gives you more anonymity and security. In addition to that, you can also use apps like Sonarr and CouchPotato to automate file downloading. These applications also work well with Plex nicely, and with Plex giving users the convenience to manage media better and enabling us to build our own media player anywhere in our home and on any device, it is definitely a great software to use along with your Usenet downloading.