Tangysoft Newsreader Review
Last Updated: Jan 25, 2022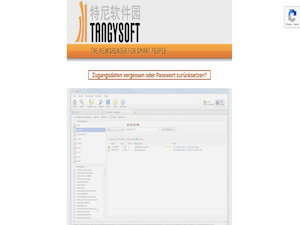 Rating
Price
Free
Retention
500 Days
Free Trial
None
Features
Classic Newsreader
Good User Interface
Works on Multiple OS
Originating from Hong Kong, Tangysoft was considered as one of the more popular Usenet newsreaders for a long time. However, with the emergence of more advanced Usenet clients in the market, Tangysoft has lost its luster but still has some very decent features that make it a good newsreader.
Tangysoft does not have the most modern interface and the most updated features but it does its basic job well - searching for files and managing newsgroups. Please note, however, that it no longer supports downloading of NZB files.
Highlighted Features
Tangysoft has a few features that make it a decent enough newsreader. But you might need another alternative for NZB downloading.
Searches files and filegroups in a classic way
Manages newsgroups - individually and via categories
Good user interface
Good filter options
Automatic unpacking and repairing
Multiple languages supported - German, English, Spanish and French
Works on multiple operating systems - Windows, Mac, Linux
No longer supports NZB downloading
No regular updates
Plans & Pricing
Tangysoft is a completely free Usenet newsreader.
Usage Information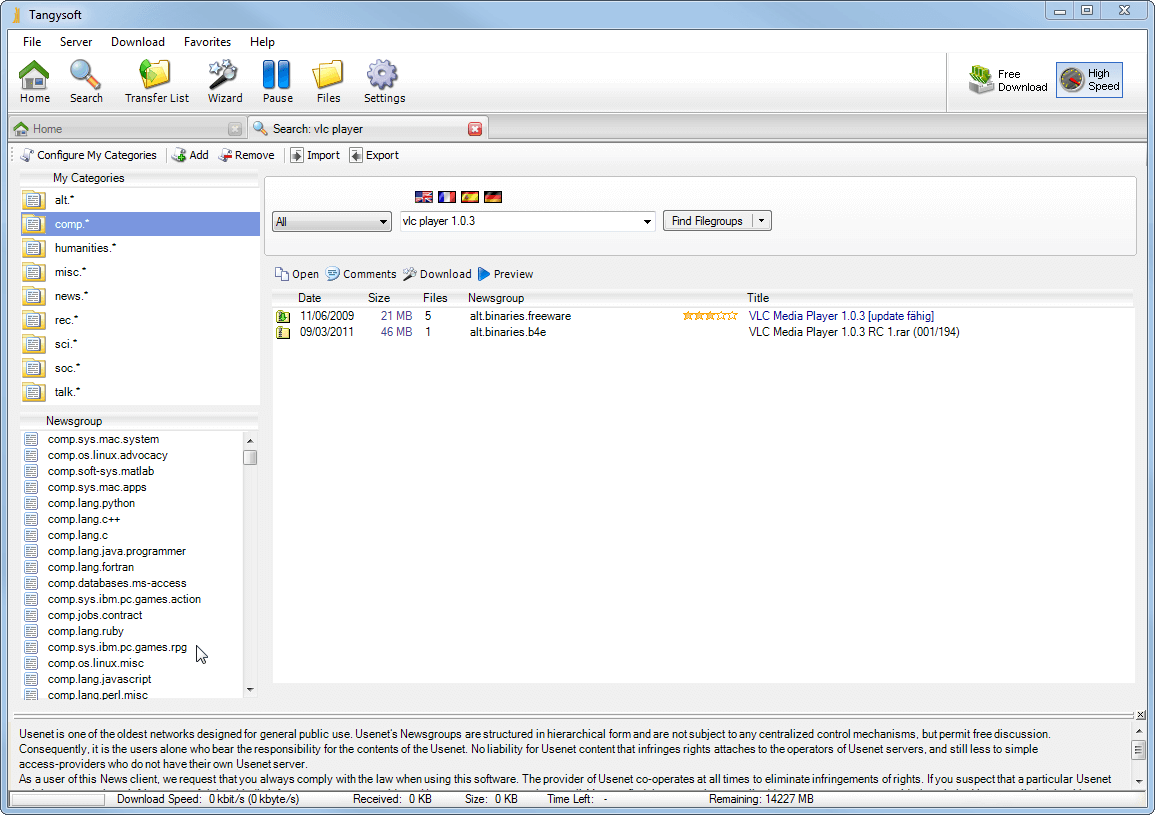 With its simple look and clear visuals of each function on its interface, Tangysoft is pretty easy to use. However, it does lack some more modern features that allow it to compete well with other newsreaders in the market. It is also not compatible with mobile devices so there are definitely some improvements that could be made with this newsreader to modernize it.
Installation
Tangysoft is available for Windows, Mac and Linux. Compatible versions for each operating system are mentioned on their site and they have installers available for each of the mentioned systems.
Configuration
To configure Tangysoft, simply go to the settings page and enter the account details of your selected Usenet service provider which also include the server address, ports and allowable connections.
Scheduling & Automation
As mentioned, Tangysoft is a very basic newsreader that does not have any modern features which may include scheduling and automated functions.
Usability
Tangysoft is pretty easy to use. If you are an experienced Usenet user, you will have no problems navigating through its interface. Each function is clearly visible from the homescreen of the software with categories and newsgroups seen on the left side of the screen, icons on the header section and status on the main part of the interface.
Conclusion
While Tangysoft is a pretty good newsreader, when placed side by side with more modern Usenet clients, it might not be able to compete well. As a basic newsreader it does perform well and may be suitable for both beginner and advanced Usenet users. However, it is a big factor that Tangysoft no longer supports NZB file downloading which is a must for a lot of Usenet users. This Usenet newsreader can benefit from a lot of improvements like more advanced features, mobile device compatibility and, of course, nzb support. That being said, we suggest looking at some alternatives from our list of the best Usenet newsreaders.
Best Usenet Newsreaders