SnelNL Newsreader Review
Last Updated: Jun 21, 2022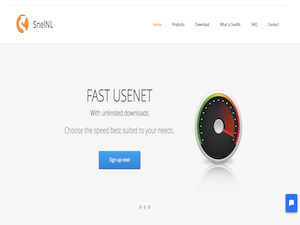 Rating
Price
Free
Retention
500 Days
Free Trial
None
Features
Free With SnelNL Account
Streaming Newsreader
Simple User Interface
SnelNL is primarily a Dutch Usenet service provider that not only gives users access to Usenet but also provides their own streaming newsreader. This newsreader comes free with SnelNL's paid accounts. The best feature of this newsreader is that it allows its users to stream media even as you download.
Highlighted Features
Free newsreader with an SnelNL account
Not just a downloader but also a streaming newsreader
Allows you to stream while downloading
Pre-configured to the SnelNL network
Simple and minimalist user Interface
Perfect for beginners
Claims to have a better completion rate than Spotnet
Plans & Pricing
As mentioned, the SnelNL newsreader comes free when you subscribe to a SnelNL account. Please refer to the SnelNL's pricing info below:

Free Trial Information
As a Usenet service, you can try out SnelNL without paying for three days. You can actually try using the SnelNL software as well during this time. If you are unsatisfied with their service, make sure to cancel your subscription before the first billing cycle begins.
Usage Overview
The SnelNL newsreader was primarily developed for the needs of SnelNL account holders. While you can use other newsreaders along with an SnelNL account, this Usenet service provider recommends using their own streaming downloader along with their subscription. According to their site, they offer a much better completion rate than Spotnet.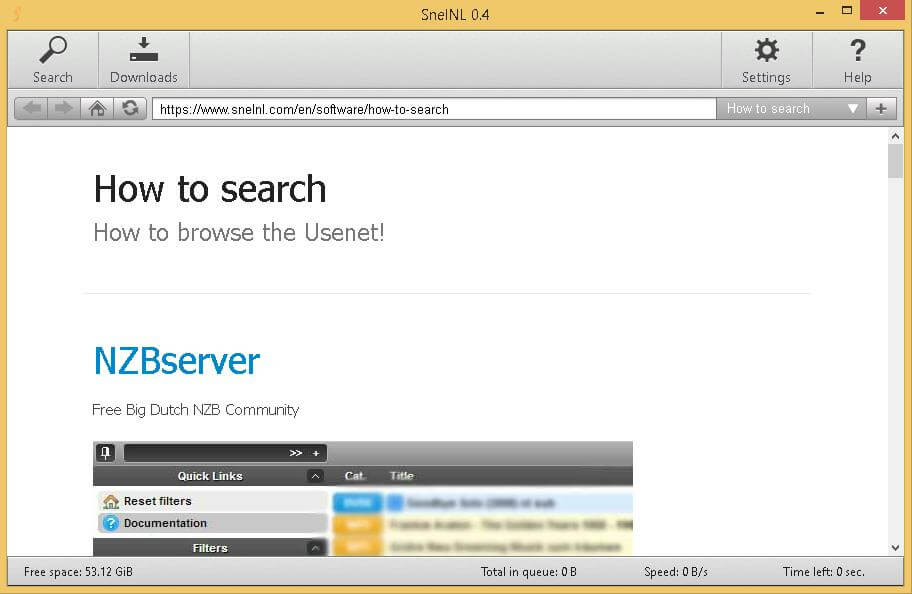 Installation
SnelNL can be used for both MacOS and Windows. Their installer can be found on the downloads page of their website. Installing the software is very simple. Just download the installer from their site, move the .exe file or .dmg file to the folder you want and launch the application.

Configuration
Once you have successfully installed the SnelNL software, just log in with your username, password and then select your server. This shouldn't be much of a problem since the application will be preconfigured to SnelNL settings if you have a valid SnelNL account.
Make sure to set your port to an SSL port to keep your Usenet activity safe and secure.
Scheduling & Automation
The SnelNL newsreader does not have any scheduling and automation features. The main selling point of this newsreader is that it allows users to stream their media even as it is being downloaded.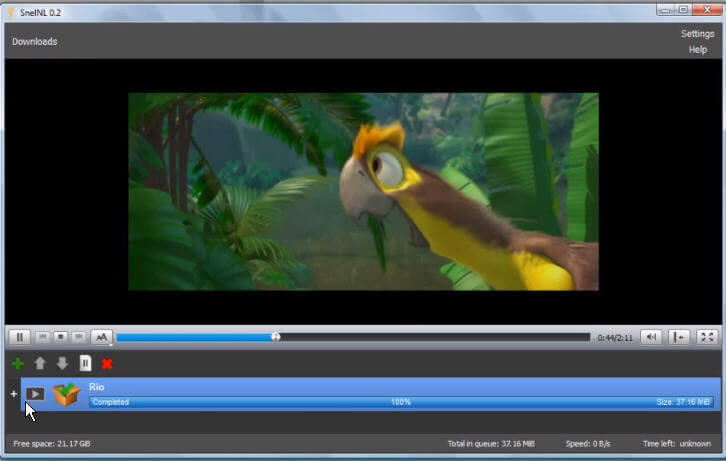 Usability
The SnelNL newsreader is perfect for beginners since it has a very minimalistic and simple interface. Expert Usenet users will also be able to enjoy this software because it is a no frills and no fuss type of newsreader. While experienced users might look for more advanced features from a newsreader, SnelNL pretty much does its job well with its simplicity and its add-on of being able to stream while downloading.
Conclusion
Not all newsreaders allow users to stream media while downloading on the software. That is why this is the main selling feature of SnelNL. While there may be other usenet clients in the market that have this feature as well, what makes SnelNL stand out also is that it has a minimalistic look and a very simple interface perfect for users who have no need for advanced features and complicated configurations and interface navigation. That being said, we can't say that this is the best newsreader around, however, the SnelNL newsreader does the job well enough. And since you have it as a freebie with an SnelNL account, you might as well make use of it.
Best Usenet Newsreaders