PutDrive Review
Last Updated: Jan 11, 2022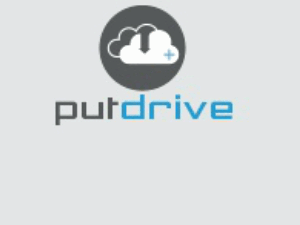 Rating
Price
Free
Features
PutDrive Software
Now Discounted
Download Tool
Filesharing
EDITOR'S NOTE: PutDrive is currently shutdown
PutDrive is a service that offers you a unique way to download content. It can download torrents, YouTube videos, USENET content and file host content completely anonymously. The downloaded information is stored in a cloud drive that comes with the service.
How it Works
PutDrive fetches, converts and stores content from the aforementioned services._ It comes with a downloading tool that you use to initiate your download. This is done very quickly once the download starts. Best of all, it's completely anonymous. You're not actually downloading from, for instance, a torrent link, so there's no way to see any torrent activity on your Internet connection. The download goes right to your cloud storage.
The service uses Dropbox, Google Drive, Rapidshare and Skydrive for storage. You add your cloud service to the PutDrive service and it will move the files over to that drive for you.
The service currently supports 85 different file hosters and torrent sites, so there are plenty of routes for you to get the content that you want.
The payment is also anonymous. They accept credit cards, but they're processed through a third party service.
What About the Service's Anonymity
PutDrive is located in Cyprus. Cyprus has less severe restrictions on downloading than many other nations, so those located in nations where those laws are very strict might find this to be a particularly useful service.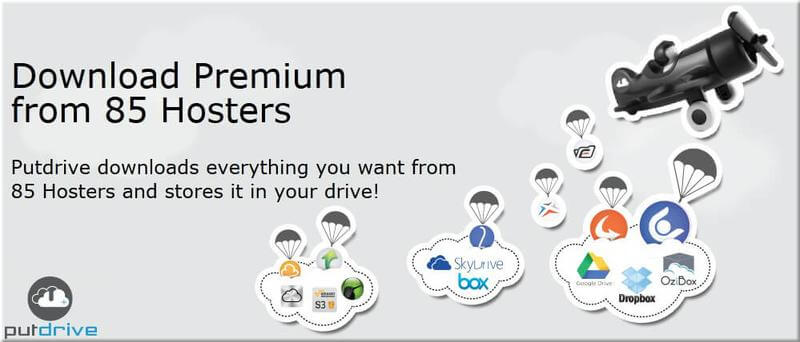 Pricing depends on the term of service.
For 30 days, the service costs €9
For 90 days €26,99
For 180 days €44,99
These packages all come with unlimited bandwidth with a very generous fair usage restriction:
2TB over 90 days
5TB over 90 days
12TB over 180 days.
This is definitely an interesting service. It does provide a way to download content anonymously from several different services. Though this is a service that can work with USENET, it is not a USENET access server in and of itself. We'll be testing the service soon to get some hard data but, in the meantime, it's definitely worth taking a look at if you're looking for a new way to download files and want to do so anonymously.