PureNZB Review
Last Updated: Jan 27, 2022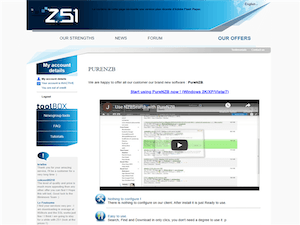 Rating
Price
free with provider plan
Retention
1250 Days
Free Trial
None
Features
Preconfigured With Unliminews and Z51
Integrated & Simplified Search
Simple and Streamlined Interface
If you do not like complex newsreaders and NZB downloaders, then PureNZB might just be the program for you. It is available with a subscription to Usenet service providers, Unliminews and Z51, which means this newsreader is pre-configured to the server information of either of the two providers, depending on which one you are subscribed to. That being said, PureNZB may not be as flexible as other newsreaders out there. It is basically a value-added product of the two aforementioned Usenet providers. However, it is definitely worth considering if you want an all-in-one package that gets you USENET access and an easy interface for making the most of it.
Highlighted Features
PureNZB has several good features that make it an admirable newsreader. As mentioned, there is virtually nothing to configure with this newsreader if you have an account with Z51 and Unliminews. Aside from that, PureNZB also has an integrated search feature.
Ready to use after installation – nothing to configure
Easy to Use – Search, Find and Download in just a few clicks
Integrated and Simplified Search - can be extended by the possibility to add personal engines with personal Bookmarks
Automatic repair
Automatic decompression
It integrates a RSS reader to download directly from RSS feeds
Automatic updates – enjoy new and latest functionalities with its automatic updating
24/7 Email Support – average answer time is less than 2 hours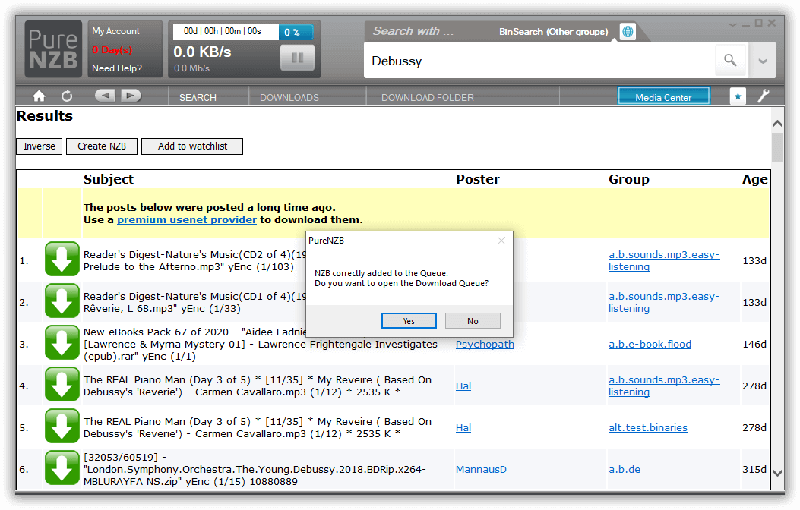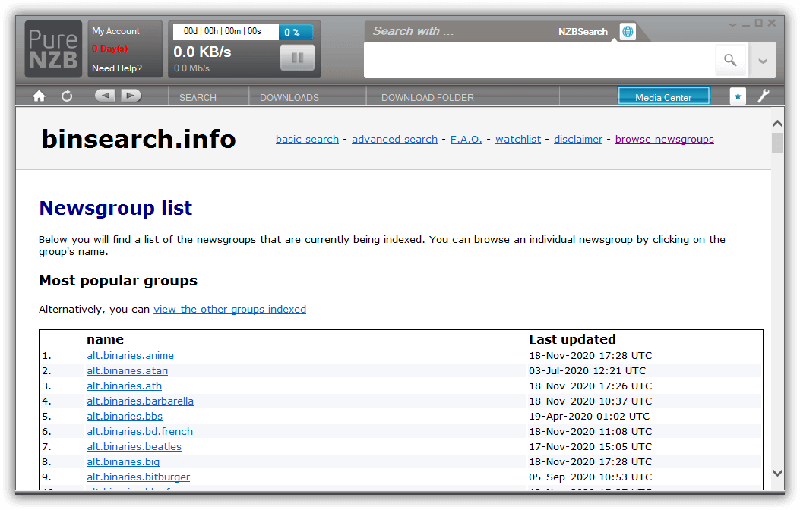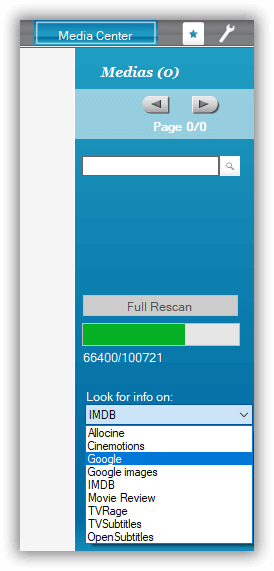 Unliminews also has rolled out a new version of PureNZB called PureNZB Black Edition, which has a more streamlined interface and enhanced multimedia capabilities that include:
Video Streaming - watch videos files as you download them
Media Center: the "My Collection" tab allows you to manage your videos: add a poster, look for cast, and launch the video with your favorite media player.
Information can be pulled from IMDB, Google and many more, and the name of the media can be edited.
Plans & Pricing
As mentioned, PureNZB comes as a value-added feature to Unliminews and Z51 subscriptions. There is no option to purchase this newsreader separate from the mentioned Usenet services.
If you are planning to subscribe to Unliminews, or Z51, please see below for their current pricing.
Z51 PRICING

UNLIMINEWS PRICING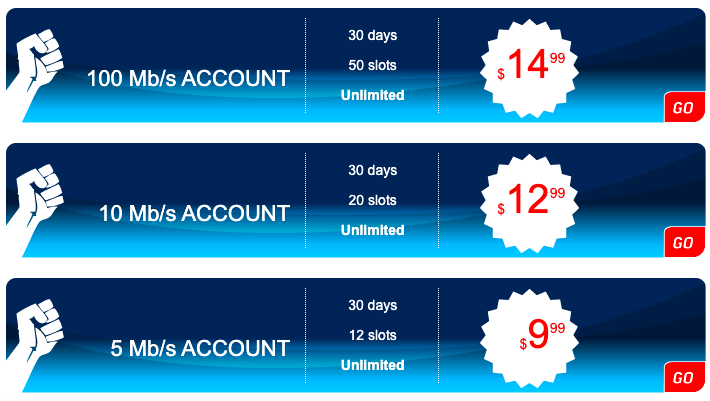 Free Trial Information
Unliminews has a 30-day free trial period of their Usenet access. This also includes PureNZB, so you should be able to test out this Usenet client to see if it's something that suits your needs.
Usage Overview
PureNZB is a perfect client for users who find configuring settings a lot complicated. Since this newsreader does not have to be configured, you can use it right away after installation. PureNZB also has a streamlined interface that a lot of users, both old and new, can enjoy. However, do remember that PureNZB is not flexible enough to accommodate other Usenet servers aside from Unliminews and Z51.
Installation
Installation is a breeze with this program. Download the software and run the installer. Once it's completed, the program will open up and ask for your login credentials for the USENET service. If you don't have an account with Z51 or Unliminews, you can create one right from the login screen.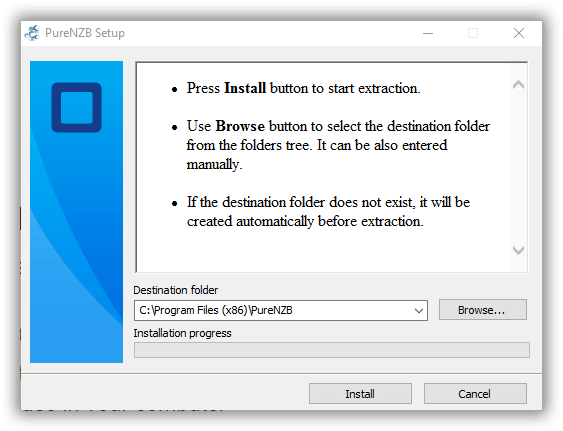 Configuration
As mentioned, you do not need to bother yourself with configuring the server settings of this newsreader. Upon start up, it will ask you to enter your login information associated with your Unliminews or Z51 account. You can also create an account from the authentication area if you do not have an account with these providers yet.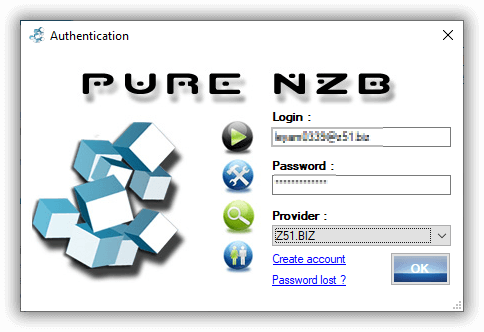 You can also explore other settings and parameters by clicking on the wrench icon. There you can enter in your preferred search engine, enable SSL encryption, choose which data center to use, etc.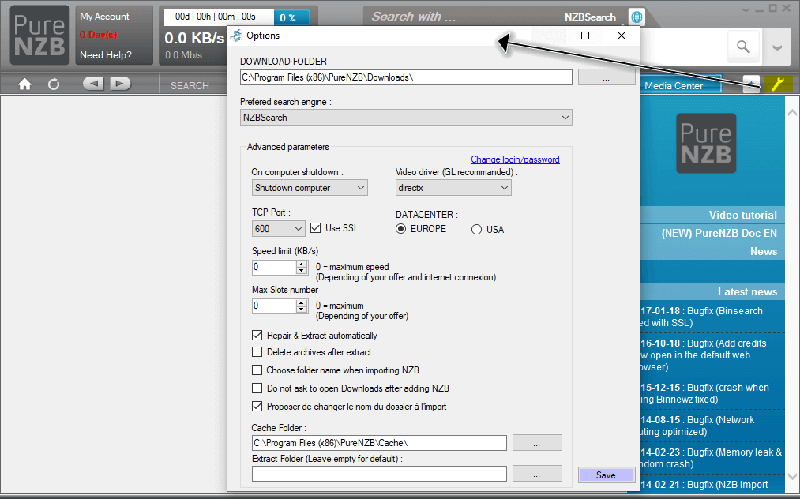 Scheduling & Automation
You can choose to enable or disable automatic repair and extraction on your PureNZB settings. You can also limit the speed PureNZB consumes to control the amount of bandwidth it takes from your ISP. Make sure to explore the advanced parameters section on your settings page to see other configurations you can do to customize your PureNZB and Usenet experience.
Usability
The PureNZB interface is about as simple as they come. It has a very streamlined look, free from any clutter and unnecessary tools and tabs. It displays your speed, the amount of data transfer you've used, a search window and your account duration. It might seem overly simple but, really, if all you want to do is download an NZB, that's about all the information you'll need.
There are also useful instructions built into the interface to help beginners out when they use the program for the first time.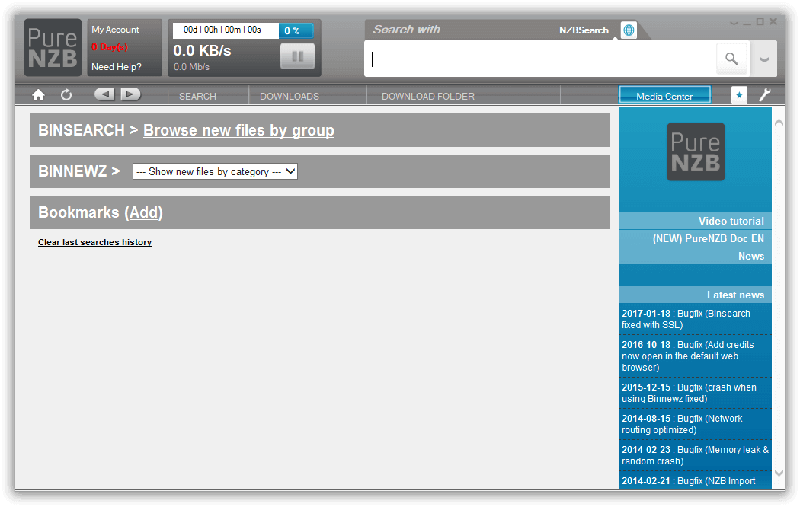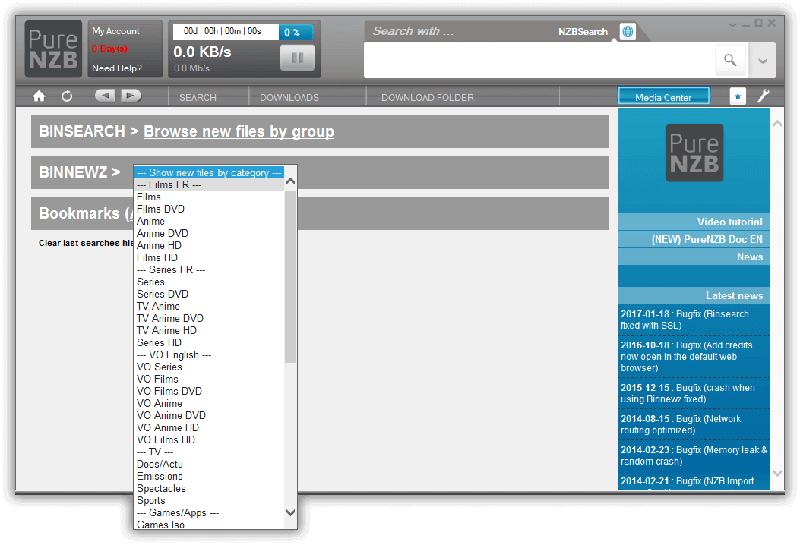 Conclusion
The great thing about PureNZB is its simplicity. It comes pre-configured, has a clean and streamlined interface, and has basic features that truly perform well. However, since it is attached with Unliminews and Z51, it is not flexible enough to be used with other Usenet providers. So, this Usenet client is definitely out of the running if you already have an existing subscription to another Usenet access provider.
And while PureNZB has some very good features and is able to perform well, this may not be a good option for users who are looking for more advanced features like impressive scheduling functions or a customizable interface. But putting that aside, PureNZB is a solid program that really does add value to the service of Unliminews and Z51. We cannot disregard its basic yet very functional features, and even its enhanced multimedia capabilities.
Visit PureNZB
Best Usenet Newsreaders