NZB Unity Review
Last Updated: Feb 14, 2022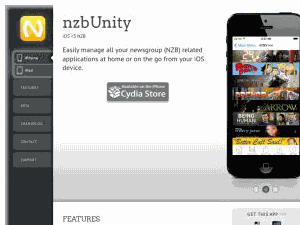 Rating
Price
Free
Features
Firefox Extension
Android Software
Removed From Google Play
IOS App
NZB Unity allows you to send and control NZB files directly with SABnzbd or NZBGet download clients. Allows monitoring and control of your download queue (pause, resume), optionally intercepts NZB downloads, and allows 1-click downloading from a handful of membership NZB sites. Tested in Chrome and Firefox, but should be compatible with any web extension compatible browser.
Firefox Extension
Android Application
iOS App Store Application
The name NZB Unity has been used for three different USENET application projects. The most recent version, 1.16.2, was released last December 2021 with minor updates and bug fixes.
NZBUnity is the solution so many have been looking for. In the past, you may have had a number of NZB apps on your phone, but no central version to manage them. This made using the NZB apps needlessly difficult.
NZBUnity has an expansive list of popular applications it can work with. Some of these include:
SABnzbd
NZBGet
CouchPotato
Headphones
Mylar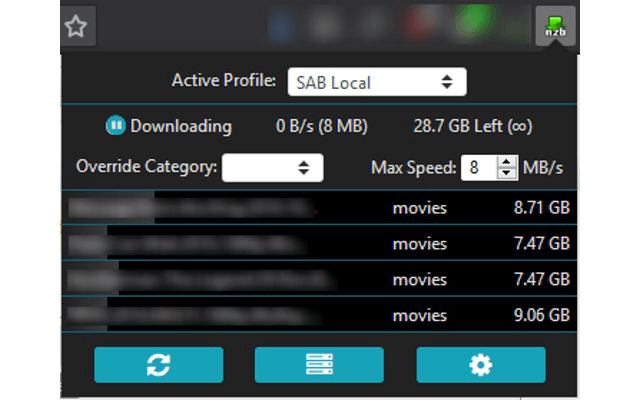 With NZBUnity, you have automatic API getting operating from the palm of your hand. The same can be said for reverse proxy and it will even download the artwork of the TV shows and movies you want to watch.
Furthermore, this app is supported by an service called SyncSettings. It was created by the same developer of NZBUnity, so it works with the app seamlessly to allow users the ability to share settings between various devices. This makes it easy for all your iOS devices to use NZBUnity in the exact same way, without you having to invest a lot of time in setting your preferences.
The newest version, 1.15.0. has a number of good improvements. It includes the following changes:
No longer causes Newznab notification on known provider sites
Newznab notification less obnoxious
New option to ignore site categories completely (uses group names in the NZB)
Fixes drunkenslug.com integration (apikey and categories)
Fixes usenet-crawler.com api url
NZB Unity has a splash screen across all devices, for one thing. Language support has also been added to the settings options, allowing for both German and Spanish.
Those who love CouchPotato will be happy to know that menu options now include things like Manual Post-Processing, Full Library Refresh and Search All Wanted. Headphones fans will have an easy time managing their entire library, even on their phone, and see the stats on discography completion. If you prefer Mylar, you'll be pleased to learn that NZBUnity will allow you to view your "Weekly Pull List" and add or delete comic books as you please.
In conclusion, you can enjoy all the benefits of your favorite NZB applications under one program and from any mobile device you prefer thanks to NZBUnity.
Other Highlighted Features:
1-click Download Providers – this features modifies most list and detail pages on those sites and presents a direct download button.
Automatically intercept NZB downloads – detects whenever an NZB file is being downloaded by the browser and sends the URL of the NZB to the server instead.
Intercept exclude – excludes sites listed in this option from NZB download interception.
Simplify Category Names – Converts category names that contain group and subgroup into just the group name.
Replace Links – Will replace native download links on most 1-click supported sites instead of adding separate buttons.
Default Category – If no category name can be ascertained for a particular NZB, this category will be used
Refresh Rate – Defaults is 15 seconds
UI Theme – Select the user interface color theme for the toolbar popup
Enable Notifications – shows a browser notification when an NZB is successfully sent to the server
Reset – Deletes all profiles and sets all options to their defaults.
NZBUnity iOS Website:
NZB Unity is an app for Android, Cydia and iOS devices that allows you to bring together some of the most popular USENET programs. They include CouchPotato, SABnzbd and Headphones. The program formerly worked with NZBMatrix but was recently changed and no longer does, as the site is gone.
This program has gotten some very enthusiastic reactions and has been constantly improved since it was released. Quite a few bugs have been cleaned up by the developer in the most recent release, which should make it much easier to use.
The Cydia and iOS apps are not related to the Android version. It was developed separately and, at the time, the developer didn't realize that there was an app with the same name.
Using the Android App
The Android app lays out everything for you very nicely, providing a clean interface where you can manage the various programs it interacts with. It allows you to configure the programs, manage your shows, search for NZB files and more. It's very flexible in this regard, putting the power of your USENET programs into a handy mobile-sized package.
It's entirely set up and ready to go when you get it, all you have to do is fill in the user-specific information and you can start working with your programs. Before you get started with either version, however, you should know about the development process and where it's at.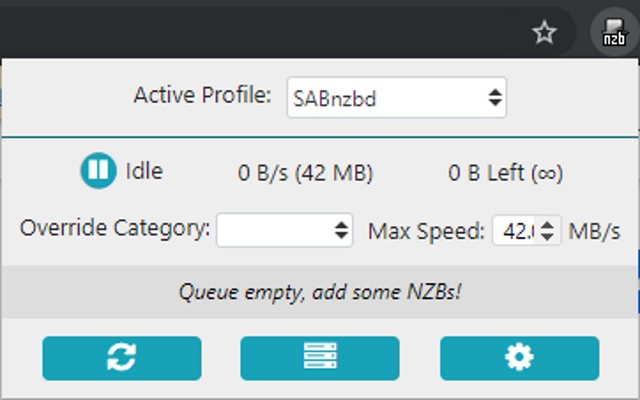 Running the App
These apps are very new and being developed at present, so the user is invariably going to run into some bugs here and there. Make sure to check the details of your configuration if you're running into trouble. The developers have proven responsive and are trying to get them working as well as they can.
The app does have some competitors on the market, as well, so there are options if this one doesn't happen to work well with your mobile device or if you just want to try out a few different options to see what's out there. Users on various forums have had good results experimenting with the Android version of NZB Unity and it just might simplify your life a bit once you start using it. You can download the latest version from the Google Play store — see download link below. It's currently in version 1.15.0 and works with latest Android versions and up.
Download Link
Visit NZB Unity