Newsflash Plus Review
Last Updated: Jan 27, 2022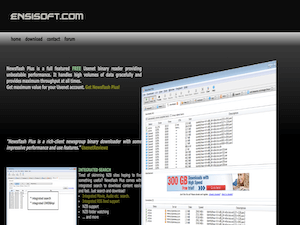 Rating
Price
free
Retention
500 Days
Free Trial
None
Features
Full Download Control
Impressive Search Features
Multiple Server & Connections Support
Newsflash Plus is a rich-client newsgroup binary downloader built on C++. This newsreader comes in 64-bit Windows and Linux versions, and has several impressive features including multiple search features, a tabbed interface, full download control and tool integration.
While this newsreader is not yet compatible for MacOS, it is still considered as one of the more reliable and better Usenet newsreaders out today. With its simple and streamlined interface and an easy installation and configuration process, users will be able to enjoy Newsflash Plus with ease and comfort.
Highlighted Features
Newsflash Plus is currently on its version 4.3 and is able to handle large volumes of data while providing maximum throughput at all times. Newsflash Plus has a range of impressive search features. It allows you to use RSS, headers and a search tab to find the binaries you want and can manage them for you when they download. It has several different performance-enhancing features built into it, as well, including memory management.
This is not an automatic downloader that runs in the background, so it might not be the ideal solution for people who want something that hums along, searching for and downloading binaries while the user goes about their business. It is, however, rather feature rich and comes with support from the developer.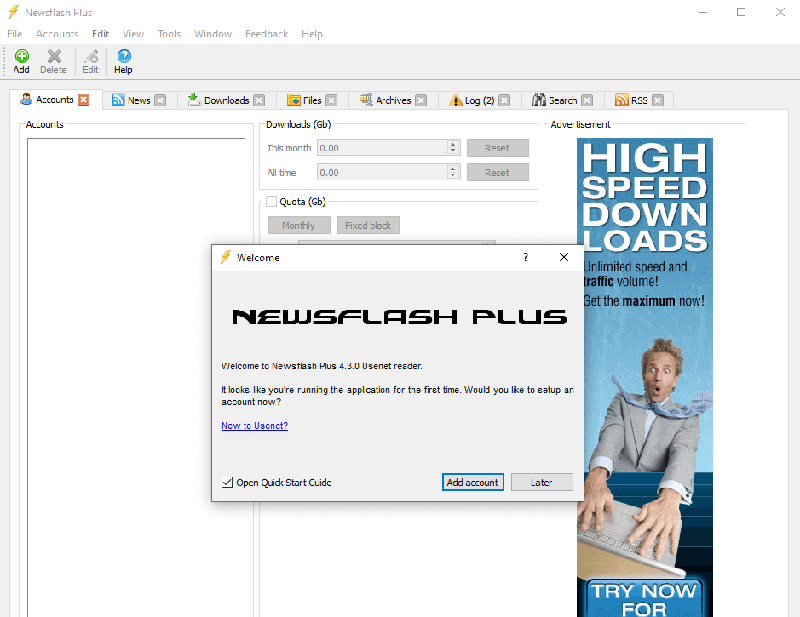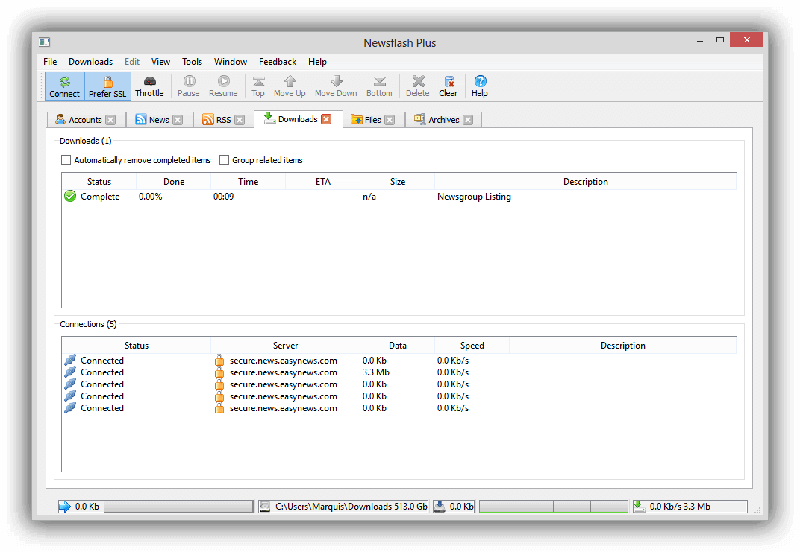 Key Features:
Integrated Video, Audio, etc. Search
Integrated RSS Feed Support
NZB Support
NZB Folder Watching
Memory Management
Fast Searching (Regex and Normal) and Sorting
Bookmarks
View Filtering
Compressed Headers
Multiple TCP Connections
Multiple concurrent servers
Advanced download and connection management
Fill server support
SSL Support
Tool integration (audio and video players, image viewers, parity and archive tool, etc.)
Plans & Pricing
Newsflash Plus is completely free to download and use. You can download the 4.3 version for Windows and Linux from their website. However, please note that the Newsflash Plus interface contains advertisements which help its developers support their expenses. You can also donate via credit card or PayPal to keep the Newsflash Plus website, newsreader and support continuously running.
Usage Overview
As mentioned, Newsflash Plus has a very streamlined design that users can enjoy. From installation to actual usage, it is pleasantly simple and easy to use.
Installation
To install Newsflash Plus, download the free Newsflash Plus 4.3.0 from their website depending on the operating system of your device. For windows you must have a 2000, XP, Vista or Win7 version. For Linux, an Ubuntu 16.04 version on newer is required.
According to their website, only 64-bit binaries are available and they no longer support 32-bit binaries.
Installation instructions for Windows users:
Extract the package
Run newsflash.exe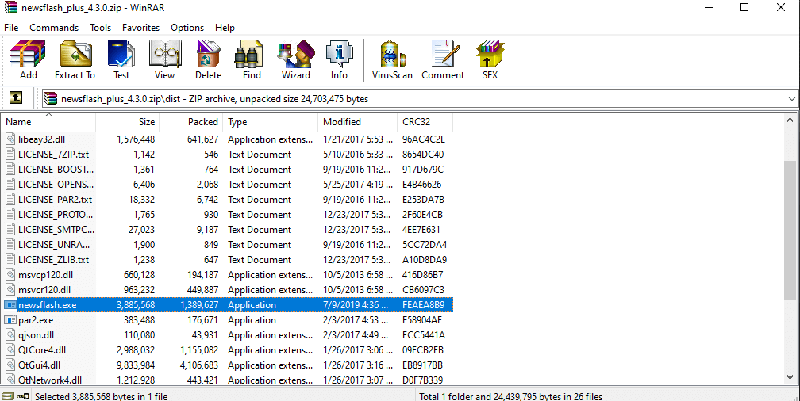 Installation instructions for Linux users:
Extract the package, for example, with "tar -zxvvf newsflash_plus_3.2.0.tar.gz"
Run the dist/newsflash.sh shell script
Configuration
Newsflash Plus has a simple account setup screen that allows you to choose between standard and encrypted servers and to plug in your login information. The Settings screen also allows you to customize the program's interface and options, including selecting from several different skins. Once you provide all the necessary info, you're set to go. Make sure you have an existing and valid account from a reliable Usenet provider. If you have yet to decide which service you want, you can check out our list of the best Usenet service providers for this year.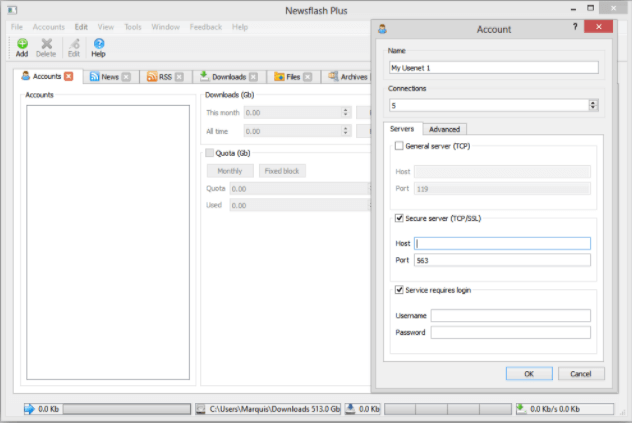 Scheduling & Automation
As previously mentioned, Newsflash Plus is not an automatic downloader. It does not have additional features that automate the download process. However, other Usenet tools can be integrated with Newsflash Plus from audio and video players to image viewers. You can also try to integrate NZB downloaders like NZBGet or SABnzbd with this newsreader.
Usability
The Newsflash Plus interface is tabbed, making it easy to switch between the various screens. Once you're set up, you can go to the News tab to select from your service's available list of newsgroups.
The Downloads tab provides an easy way to monitor your downloads and connections.
Conclusion
Newsflash Plus is a reliable and convenient newsreader that is constantly updated and supported by its developers. While there are other better newsreaders in the market today, Newsflash plus still is a decent option when compared to less popular ones that have not made their mark in the Usenet community. Newsflash plus has a lot of impressive features from its wide range of search capabilities, multiple connection and server support to its tool integration features. This newsreader works on both Linux and Windows. However, as of writing, there are no plans extending their platform for Mac users. Check back with us for more updates on this reliable newsreader and other top Usenet clients in the industry.
Visit Newsflash Plus
Best Usenet Newsreaders