Hack and Data Theft at Usenext
Last Updated: Jun 18, 2020
Two Popular German Usenet providers - Usenext and Usenet.nl just announced a security data breach today. As they have no idea how infected their systems are, they have opted to go completely offline and the only way to contact them is via calling.
Going to their homepage, they have FAQ explaining what they know, which is little. Usenext claims that "Unauthorized persons have accessed our infrastructure via a security hole in a partner company. We are currently analyzing what damage may have occurred".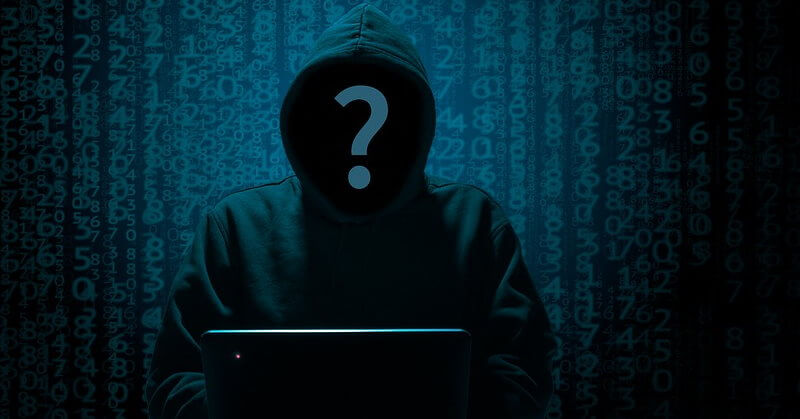 The Risk To You
Usenext claims that there is a possibility that hacker have gained access to your account information. Most importantly Your Payment Data maybe compromised there is a risk of identity theft, fraud if you have been a subscriber to Usenext's Usenet server.
Controlling the damage
Unfortunately, the burden is on your to take proactive measures. Here is a helpful list.
Change your account password immediately - Especially if you use the same password on Usenext and other websites.
Review your account settings - make sure there is no automatic forwarding of messages. This could apply to both your Usenext account and email accounts like Gmail.
Monitor your bank accounts - Keep an eye out for suspicious charges and debits.
Phishing Emails - Be hyper vigilant with phishing emails. Keep a cynical attitude with any request for personal data and always look at the address of URLs before your click on them.
Usenext Hack Details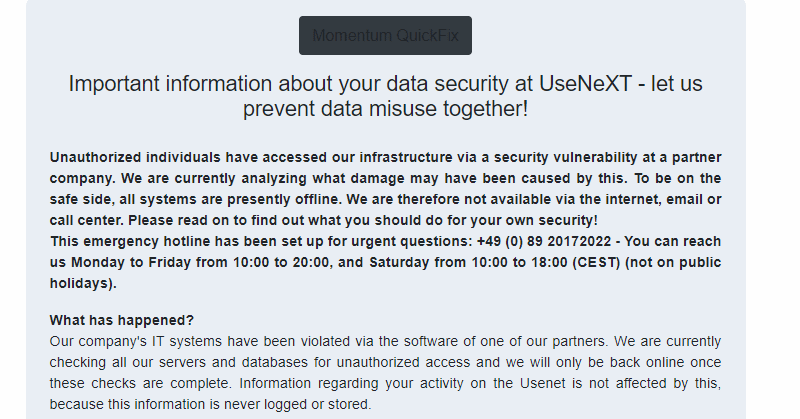 Here is a FAQ below also note that both companies will be giving updates via their facebook page as well.
When Will Usenext be Available Again - Usenext has no date on when they will be operational again and for now. There is no current date. Usenext claims to be working as fast as possible.
How Can I contact Usenext - they are only able to be contacted via a telephone hotline: +49 (0) 89 20172022 is available for any queries you may have. You can reach the hotline Monday to Friday from 10:00 to 20:00 hours, and Saturday from 10:00 to 18:00 hrs.
Will I be compensated - Usenext says of course but they have yet to determine exactly how users will be compensated.
Service Still Active - The Usenext Usenet service is temporarily disabled while the security teams are investigating the hack
Why was I not notified - Unfortunately when the break in occurred, Usenext opted to shut down all their systems immediately and the email system was connected with their Usenet servers.
Usenet Provider Recommendations
At UsenetReviewz.com, Usenext and Usenet.nl have seldom been in our top 5 list. Instead we have consistently recommend other providers with a better customer service reputation. Unfortunately over the years, Usenext and Usenet.nl while popular in German has consistently received complaints for their business practices. They have heavily pushed year long subscription services and refunds have been difficult to obtain.
Our recommendation: Look elsewhere for a Usenet Provider with a better reputation and sign up for a monthly plan first and to try them out. Also here are some NZB Site options and USENET Search sites.
Important Links
Alternatives to Usenext