Momentum Newsreader Review
Last Updated: Feb 01, 2022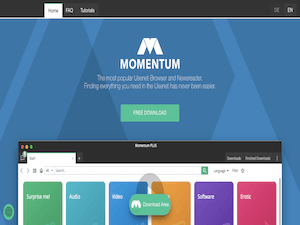 Rating
Price
Free
Retention
500 Days
Free Trial
None
Features
Multi Platform Newsreader
Free Software
Browser Available
Momentum is a popular Usenet newsreader and browser available for different operating systems including Windows, Mac and Linux. This free software is an easy-to-use newsreader that can be enjoyed by both pro Usenet users and beginners.
With Momentum, you will be able to enjoy high speed downloads from Usenet, security and data protection and allows you to participate in text newsgroups in the Usenet community.
What we especially like about Momentum is that it is advanced compared to a lot of free newsreaders in the market today and its developers assure users that it will stay 100% free.
Highlighted Features
Momentum was developed by the same company as that of Holmez newsreader. It has several good features that make it one of the most popular and well-loved newsreaders today.
Free of charge
NZB File support
Sorts downloads in categories
Intelligent search and extensive filters
Allows you to preview downloads and take a look at their mosaic
Notifies you on your saved searches and finished downloads
Customizable interface - including dark mode and compact view
Allows you to create a favorites list
Enables you to review your experience
Has a live feed - updates on new releases and comments
Easily copy and share a link to a release
Choose one or more specific files to download
Sidebar has your saved searches, favorites, categories and newsgroups list
Allows you to limit your download speed if needed
You have the option to use browser newsreader, Holmez, to stream video content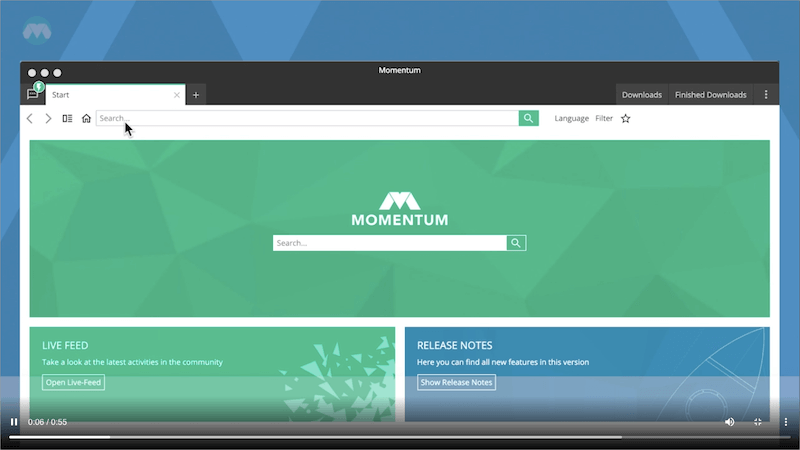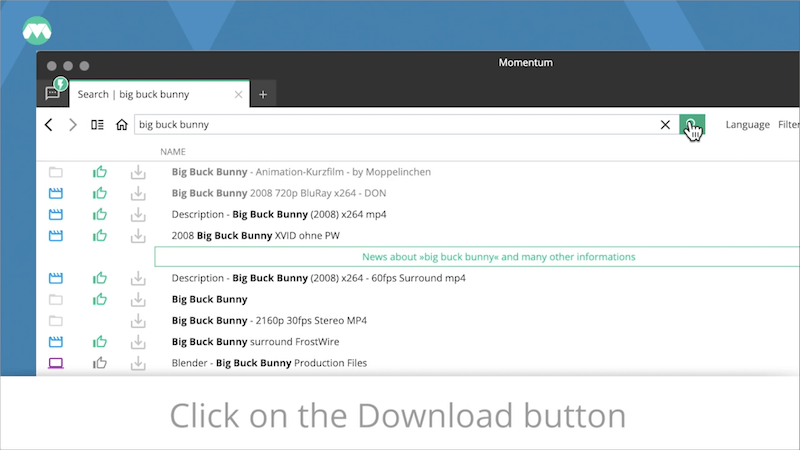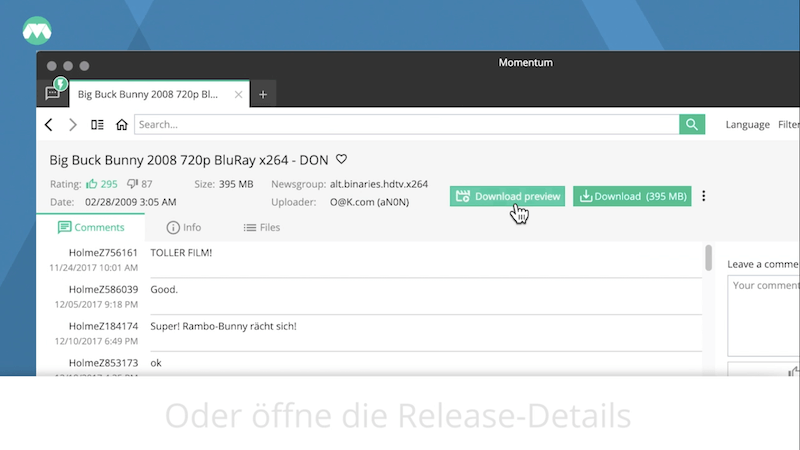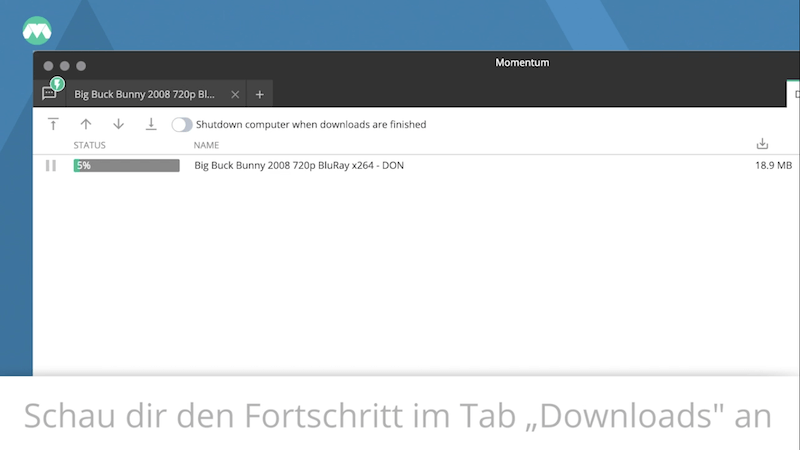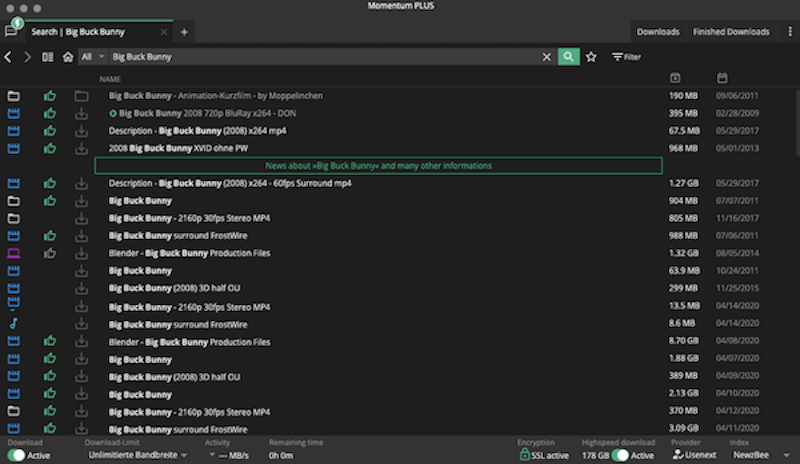 Momentum has two versions, the classic Momentum and Momentum Plus. Momentum Plus, which is also completely free, has a number of advantages available in addition to the core features that the classic version has.
Integrated category view
Access to even more newsgroups
Improved performance
Plans & Pricing
As mentioned, both versions of Momentum are completely free of charge and according to HolmeZ SoftSolutions, the maker of Momentum, they have no plans of turning this software into a paid application.
Usage Information
What makes Momentum standout from other more basic newsreaders is its versatility. Other newsreaders are focused on bare essentials while Momentum prioritizes comfort and usability for users. With its numerous features, intuitive handling, multi-file support and use with many Usenet service providers, Momentum is popular for a very good reason.
Installation
To install Momentum, simply download the software fitting for your operating system. They have downloads for Windows, Mac and Linux on their website. After that, simply follow the usual instructions as stated on your setup wizard.
Configuration
To successfully use Momentum, you would need a subscription to a reliable Usenet service provider. With the account you have with your Usenet provider including the server and port information, you fully enjoy Momentum features by logging in the necessary information for Usenet access on the Momentum software.
Scheduling & Automation
Based on what we've gathered, Momentum does not have any advanced automation or scheduling features. That being said, this does not mean that Momentum is not a good Usenet newsreader. It has other features that make it more advanced than other basic newsreaders.
Usability
Momentum is very easy to use and with regular updates being done to this software, users are guaranteed that this Usenet client works smoothly and efficiently. The interface is aesthetically-pleasing, customizable, clean and convenient to use. Functions and features are not at all difficult to find and use, and is enjoyable for both Usenet pros and novice users.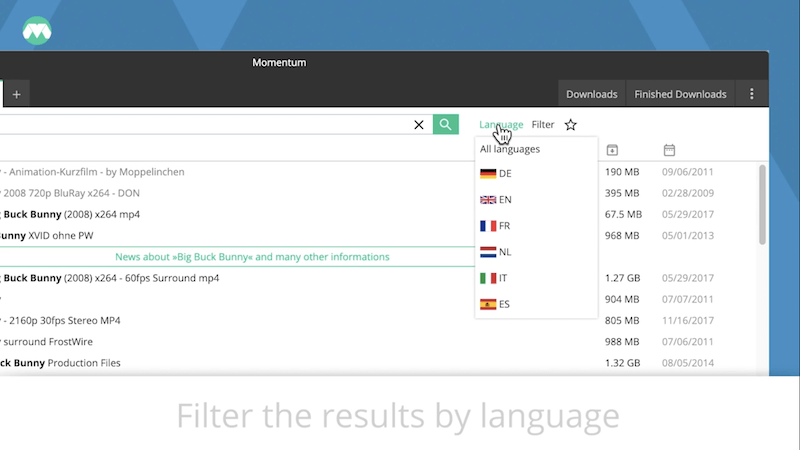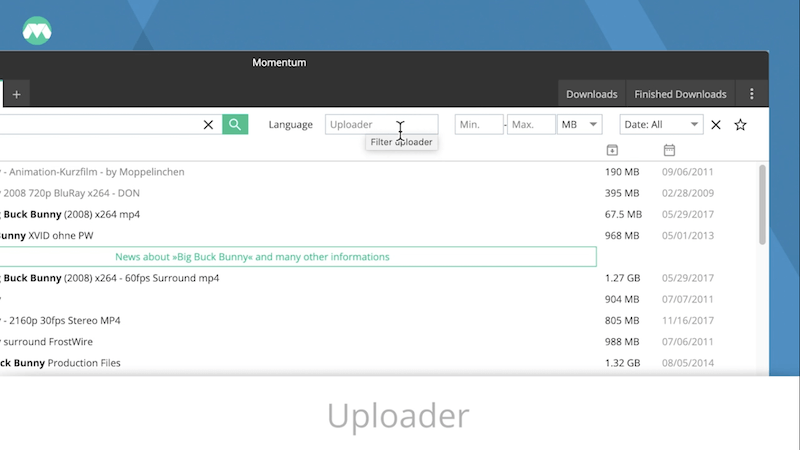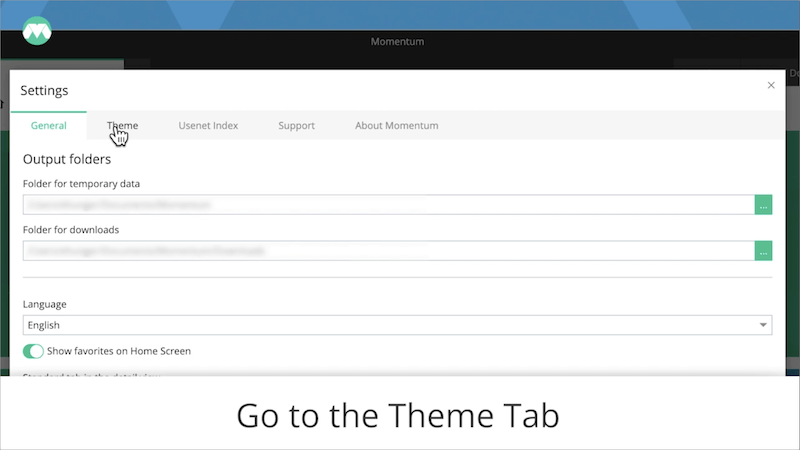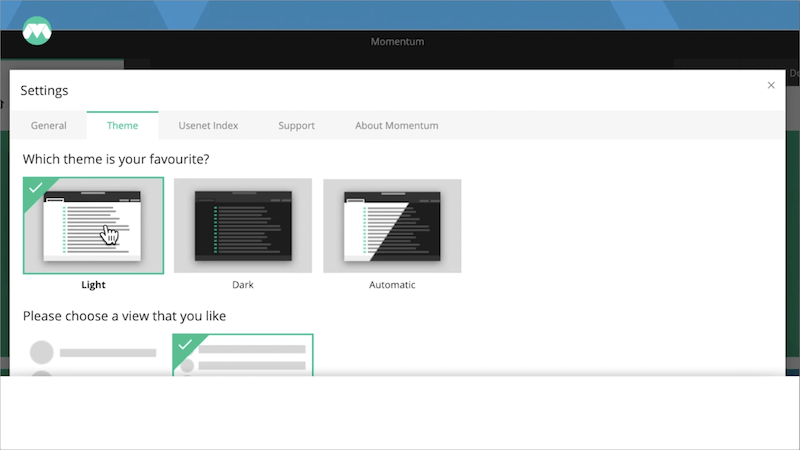 Conclusion
It seems like there isn't anything bad that we can say about Momentum. With it being a completely free Usenet browser and newsreader with a lot of good features that other basic newsreaders may not have, Momentum has established itself as one of the better Usenet clients today. We appreciate that it does not only cover the bare essentials for Usenet activity but also gives users a variety of additional functions that provides convenience, efficiency and an overall better Usenet experience.
Best Usenet Newsreaders