Maraschino Review
Last Updated: Feb 11, 2022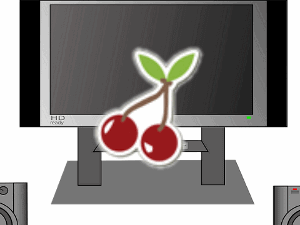 Rating
Price
Free
Features
Last Updated 2015
HTPC Software
Usenet Search
NZBGet Compatible
Maraschino was designed for Linux users who want to be able to manage their home theater from anywhere. The program is based on XBMC and is completely open source. The program can also be accessed from anywhere via the web, whether anywhere means at your workplace or when you're sitting on your couch and you don't want to get up and manually work the controls on your home theater.
However, there has been no significant updates on this software for the past 5 years. It's KODI forum is also inactive. According to some websites, Maraschino has been discontinued. Try checking out other alternative softwares like Plex and Universal Media Server.
The Features
Maraschino has a host of features that are designed to make it easier to download, organize and view the content that you have on your computer. Downloading comes by way of SABnzbd+, one of the most popular USENET downloaders and, it happens, one of the most efficient. Not only does this program download content when you need it to, it can also serve as a way to search the Internet for new content, making it much easier to find the newest releases.
Highlighted Features based on their site
Customisable applications module providing quick access to your web interfaces (e.g. SABnzb+, SickBeard, or whatever else you want to link to).
Recently added episodes/movies/albums modules - click an episode or movie to play it in Kodi.
Media library browser - browse your entire movie and TV library, and click to play in Kodi. Queue items to play after.
Control multiple Kodi servers - do you have an Kodi server in both the living room and bedroom? Switch between the two instantly and control them using Maraschino. Send notification messages to them remotely!
SABnzbd+ and NZBGet modules manage your nzb queue from within Maraschino - they appear when something is downloading and hide again when finished - shows you what is currently downloading, speed, time/MB remaining, and a progress bar. Control (pause, resume, speed limit) your downloads.
Usenet search - search Usenet and add files directly to SABnzbd+ with the click of a button.
Currently playing bar with play/pause/stop/volume controls, and a clickable seek bar.
trakt.tv shouts module which shows you what people are saying about the episode or movie that you're watching, and allows you to add your own shouts (requires a free trakt.tv account).
trakt.tv plus module - see what your friends are watching, and view personalised TV and movie recommendations based on your viewing history.
Sickbeard module which allows you to browse upcoming episodes and manage Sickbeard directly from Maraschino (add new shows, search for episodes, etc.).
CouchPotato module which allows you to browse upcoming movies and manage CouchPotato directly from Maraschino (add new movies, etc.).
Headphones module which allows you to browse upcoming albums and manage Headphones directly from Maraschino (add new artists, search for albums, etc.).
Disk space module showing you used/remaining space on your various drives.
uTorrent and Transmission modules for the torrent users among you.
Weather module for your local city, because why not!
Full-screen background image which changes to the fanart of what you're currently watching (optional, can be turned off - but looks kinda pretty)
Customizable from within the application itself - choose how many columns you want, add new modules, rearrange them using drag-and-drop, and modify their settings without touching any settings files.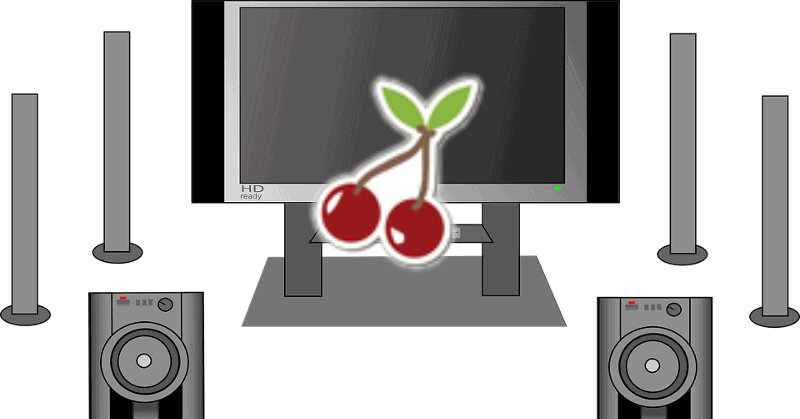 This program is also integrated with Transmission and uTorrent. You can control these programs from the Maraschino interface and, like the rest of the controls, they are accessible over the Internet. Sickbeard is also integrated with this program, giving you access to its many features and making it much easier to manage your downloads.
XBMC Eden is required to use Maraschino. Reviews by users have generally been positive and indicate that the program is very well-designed and able to perform as advertised.
On the Maraschino site, a host of other features are listed. Not only can Maraschino let you know about the disk space that you have remaining, allow you to search the USENET, use a trakt.tv module and provide you with an easy way to browse through your media library, it can even give you the weather.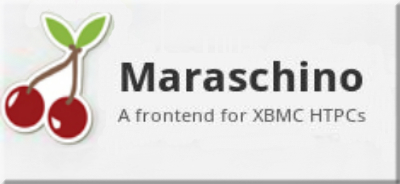 For users on Linux, Maraschino may be a great addition, particularly if you happen to be a multimedia enthusiast. If you like good aesthetics with the programs that you use, Maraschino can even accommodate you there. It has a feature that allows you to enjoy full-screen background images if you want something impressive to look at on your screen. Select the correct option, and those background images will automatically change to the fan art associated with the content that you are currently viewing, making for a nice theme and some great visual consistency between the program that you're using to manage your home theater and the content you're actually watching on your home theater.
Visit Maraschino