HummingBoard HTPC
Last Updated: Feb 11, 2022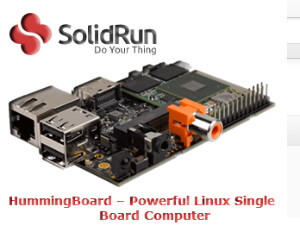 Rating
Price
Free
Features
HummingBoard HTPC Option
Faster Than Raspberry PI
Same Size as the PI
Dedicated Usenet Option
If you've been using Raspberry Pi as your home theater PC, you might want to take a look at a new product on the market, HummingBoard. It's built by SolidRun and is capable of supporting several different open source operating systems, including Ubuntu, Android and XBMC, among others.When you take a look at it, you'll notice it's conveniently the same size as a Raspberry Pi device. This means that, if you happen to have any cases around for your Raspberry Pi, you can fit the HummingBoard in them, as well.
What It Offers
The HummingBoard has a faster processor than the Raspberry Pi and can work with a wider range of operating systems. Those two advantages should make it interesting to users who have a Raspberry Pi setup as their dedicated USENET machine.
The faster processor means that the device can handle automated downloads, unpacking and other tasks faster than Raspberry Pi. If you've been debating whether to use Raspberry Pi as your HTPC or to just configure an old computer to handle the job, the HummingBoard option might be a nice in-between choice that offers better performance at not much cost.
HummingBoard has several products varying in pricing and other features:
Edge - from $120
Gate - from $104
CBI - from $183
Pro - from $112
Convenience
The board comes with all the schematics required and the layout included. It can be altered by the user as they see fit and comes with the global digital maker's community full support, so hobbyists and people who just like pushing the capabilities of digital devices will likely find a lot to like here.
HummingBoard Architecture Details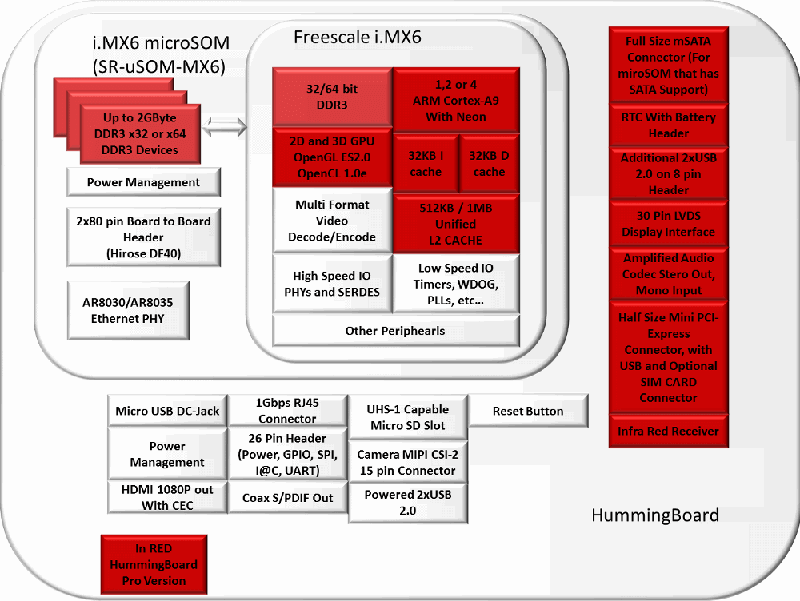 The processor is a 1GHz ARMv7. It's one version up from and _300MHz faster than what the Raspberry Pi comes with. The Raspberry Pi has a lot going for it, but the older processor and the slower processing speeds that come with it mean that there are some limitations that the HummingBoard overcomes handily.
HummingBoard offers full Gigabit Ethernet support. It also has HDMI compatibility, an LVDS display out, and supports mSATA and PCIe mini cards.
The device has a powered USB port and it even sports a camera interface, so there is definitely some flexibility here that should be interesting to those who like to see how much they can do with these single board computers.
While upgrades are not available right now, the processor does appear to be upgradeable, so that's another factor that this device has going in its favor.
If you're an enthusiast for working up great HTPCs, take a look at what HummingBoard has to offer. You might find that the mix of decent power and the convenience of being able to put it in most any Raspberry Pi case is just too hard to pass up.
Relevant Links
Visit HummingBoard HTPC