Dreamload Review
Last Updated: Jan 18, 2022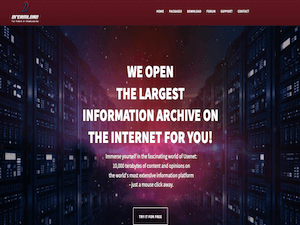 Rating
Price
€5,88 / Month
Retention
900 Days
Free Trial
Features
Block and Flat-Rate Accounts
Low Binary Retention
Free Clients and Search Engine
Dreamload is a German Usenet service provider that offers unrestricted and fast Usenet access that comes with a free search engine and clients.
Dreamload offers multiple block and flat-rate accounts allowing users to have power to choose the best possible Usenet access subscription perfect for one's needs.
Dreamload Quick Summary
Decentralized, anonymous user administration
No data retention
Free search engine
Free clients
Multiple installation possible
Classic and Silverlight client
Available: Block and Flat Rate Accounts
Maximum bandwidth of 500 Mbit/s
Binary Retention: 900 days
Archive size: approximately 1,500,000 GB
Ad-free
Binary Retention
Compared to other Usenet service providers, Dreamload has a low binary retention which is only 900 days. If you are looking for recent binary files, that would be ok. However, it would still be best to go for a Usenet service that offers a much higher binary retention rate.
Pricing
Dreamload has accounts based on volume and flat-rates. Their block or volume accounts all come with 200 Mbit of speed and access to 150,000 newsgroups. These block accounts range from 25GB to 500GB.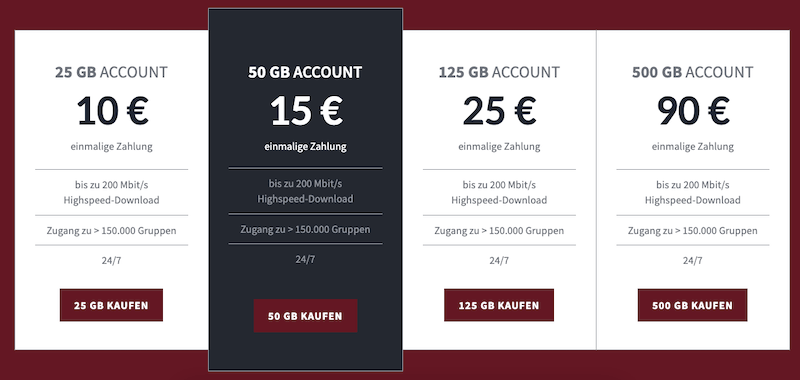 If volume accounts aren't for you, you can choose their flat-rate accounts which you can either pay for every 3, 6 or 12 months. Their flat rate accounts vary in speed from 3 Mbit/s to 200 Mbit/s.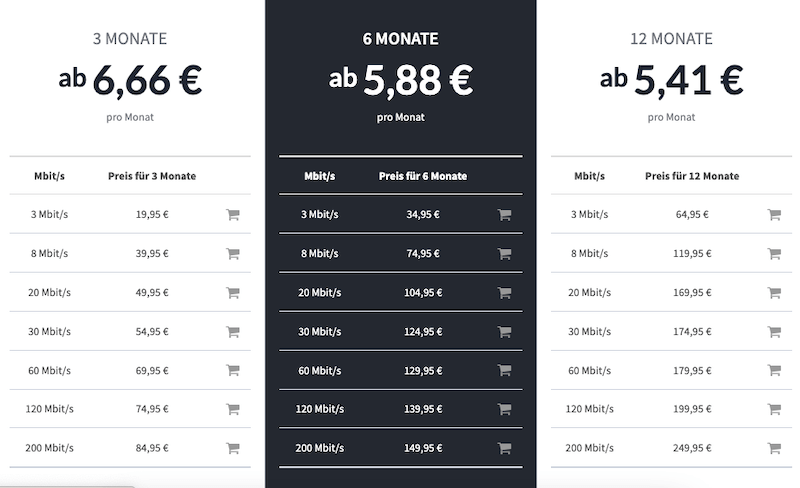 Free Trial Info
You can try Dreamload's service for free for 14 days. Simply register a new account from their website.
This free trial is guaranteed to be non-binding and comes with full access to all content and 5GB of free download volume.
Special Offers/ Coupons
Currently, there are no special offers or coupons available with this Usenet provider. Make sure to check back with us for future promos.
Speed Test
Like any other Usenet service provider, Dreamload boasts of providing fast Usenet access and this is true in almost all cases. However, please be reminded that the speed of your Usenet activity also depends on how fast your own internet connection is. Make sure to choose an account that fits well with the speed of your own broadband connection.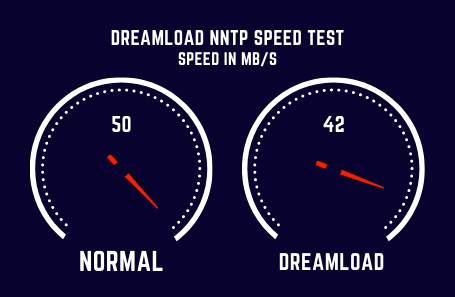 Connections
The Dreamload website does not provide any information as to the number of connections this Usenet provider offers. Ideally, about 20 to 40 connections should be enough to maximize your bandwidth.
News Servers/ Ports/ Configuration
No server and port information is available on the Dreamload website. However, since their plans come with free clients (Classic and Silverlight), we assume that once you download their newsreaders and log in, it comes pre configured to Dreamload's settings. Check back with us again soon for more information on this.
Frequently Asked Questions
Q: What advantages does the free 5GB test package from Dreamload offer?
A: With the 5 GB test package, the customer has the opportunity to test Dreamload for 14 days or until the 5 GB download volume is used up, without obligation and completely free of charge. He should be able to look around at Dreamload at no cost - with the exception of the costs incurred for his existing Internet connection and be convinced of the offerings offered to him without any restrictions. To register for the 5 GB test package from Dreamload, all you need to do is enter a valid email address and mobile phone number, to which the necessary login data will be sent.
Q: Why is the 5GB test package not automatically converted into a contract?
A: Dreamload does not want to bind customers by rip-offs or a subscription trap, as is the case with some other providers, but rather to convince them with transparency and a good product. Therefore every customer can test Dreamload with the 5 GB test package without obligation and completely free of charge. No bank details need to be entered for this.
Q: Why do I have to pay extra for Dreamload despite the internet flat rate?
A: With the flat rate, your internet provider only provides you with access to the internet via which you can transfer an unlimited amount of data. The quality of the data and its origin are irrelevant for the billing model. However, the operation of high-performance servers is often a very demanding and cost-intensive task that many Internet providers shy away from. This is where providers such as Dreamload step into the breach. With Dreamload you don't pay for the provision of internet access, but for the quality and performance of the news server. Your satisfaction comes first for Dreamload. Dreamload always offers you reliable connections and downloads at maximum speed, so that you can enjoy the possibilities of Usenet without restrictions.
Q: Does Dreamload also work with a proxy server?
A: You can also use Dreamload through a proxy server. You must make the appropriate settings in the Dreamload client.
Q: Can I firewall block access to Dreamload?
A: If your PC is behind a firewall, you can sometimes experience problems connecting through Dreamload. In such a case, please send a support request to the technical department. Please use the support form on the Dreamload website.
Support
Dreamload has several avenues for support on their website from their FAQs section, guides to the use of their client, an active forum section and contact forms. You can even simply send an sms if you have forgotten your password.
Contact Information
Aside from all their support avenues, you can reach Dreamload via phone at +49 (0) 2306 - 99 99 785 between Monday to Friday from 9am to 3pm. No email information is available on their site.
Security/ Company Privacy Policy
According to their privacy policy: "Dreamload collects and stores the customer's data necessary for processing the contract. When processing the customer's personal data, Dreamload complies with the statutory provisions."
With regards to the actual Usenet activity, Dreamload does not log any user activity and keeps users safe and secure through encrypted access.
Payment Options
Dreamload accepts payments via giropay, sofort uberweisung, paysafe card and PayPal.
Our Opinion
At first glance, Dreamload seems like a good Usenet service provider but with some information like server details and connection information, we cannot fully recommend this as one of the better Usenet service providers considering also that they have a low retention rate when compared to some of the best Usenet service providers today. However, Dreamload does have some positives as well, from their flexible accounts and offering free Usenet clients, they are somehow a decent Usenet provider worth checking out. Make sure to test them first through their free 14-day trial and see if Dreamload is good enough of a provider for you.
Altenatives To Dreamload
| Name | Price | Info |
| --- | --- | --- |
| Newshosting | $8.33 | Best Price / Free Newsreader |
| UsenetServer | $7.95 | NZB Search / Fast Speeds |
| Eweka | €7,00 | Best EU Provider / Lifetime Discount |
| Easynews | $9.98 | Easy Web App / File Previews |
| TweakNews | €7,50 | Free Newsreader / Free VPN |
| PureUSENET | €5.97 | Good EU Provider / Free SSL |
| XLned | €7.49 | Fast Speeds / EU Servers |