Best 5 Streaming NZB Downloaders
Last Updated: Aug 19, 2019
USENET is about as fast as it gets for downloading. To speed things up even more, some NZB downloaders allow you to stream video and audio before a binary has completed, which makes content even more readily available.
Some of these features are so advanced that you can skip forward and back in the files you're downloading, making it essentially no different than having the complete file on your hard drive, almost instantly.
You'll need a fast Internet connection to stream from NZBs.
If you have that, here are five of the best options out there for streaming binariesas you're downloading them.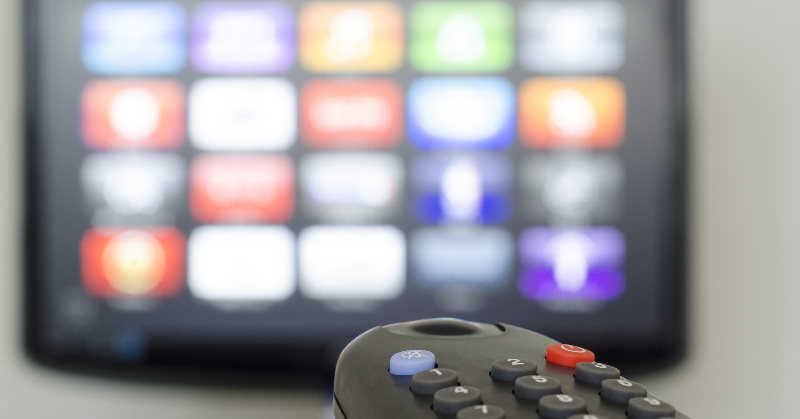 Top 5 Streaming NZBDownloaders
#1 - NZBGet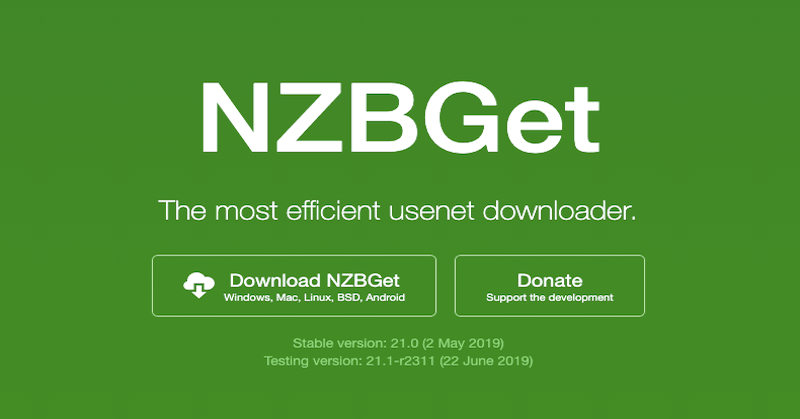 NZBGet is a cross-platform binary newsgrabber for nzb files, written in C++. It supports client/server mode, automatic par-check/-repair and web-interface.
NZBGet requires low system resources and runs great on routers, NAS-devices and media players. Quality USENET Newsreader but limited to NZB downloads only
Configuring NZBGet can be a bit more complicated than some of the other options on this list. That being said, it's lightweight, powerful and very easy to use once you get the hang of it.
Add an HTPC plugin to NZBGet and you'll be ready to go. This downloader is a popular alternative to SABnzbd.
Fast and Many Platforms
Small Memory Footprint
Constant Development
Par Check and Repair
#2 - SABnzbd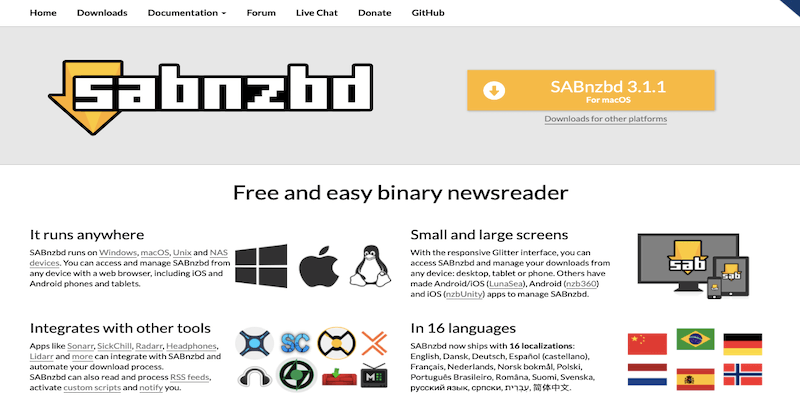 Sabnzbd is a web based USENET newsreader and will run on Windows, Mac and Unix(or any platform that supports the Python programming language). By itself Sabnzbd is nothing spectacular
However when combined with various other open source projects such as Sonarr and other NZB sites then Sabnzbd really comes to life and shines. Sabnzbd is a bit complex but if you stick with it you will be rewarded.
SABnzbd is one of the most popular NZB downloaders around. It's also one of the most flexible and user configurable options. You'll need a media player to stream NZB files while they download. VLC is a popular option for that purpose. It will play just about anyformat.
You'll find the setting that enables streaming in the sabnzbd.ini file, located in the [misc] section. Look for "allow_streaming" and set it to 1.
Multi Platform
Lots of extensions
NZB Downloader only
Excellent User Community
#3 - Easynews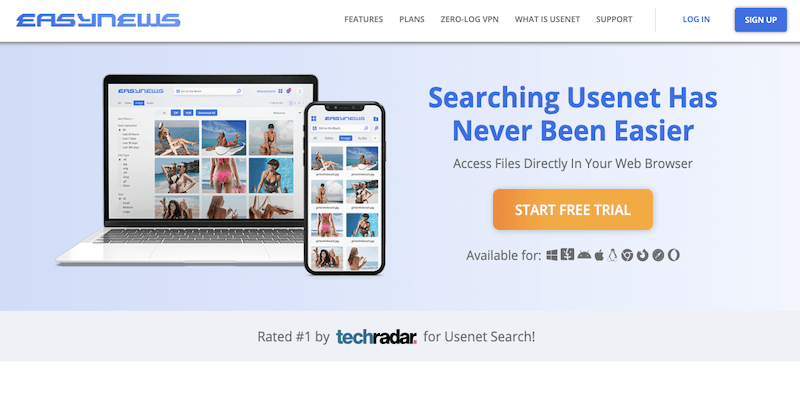 Easynews makes it very convenient to stream video. Their newsreader assembles the parts of your binary for you and allows you to stream video in MP4 format.
All you have to do is find the file you want in the search screen and click on it. You can send the video to Chromecast, play it on VLC or any other compatible media player.
If you want to make streaming from an NZB as easy as possible, Easynews is a great option.
Easy Web App
File Previews
Free Trial
#4 - NZBDrive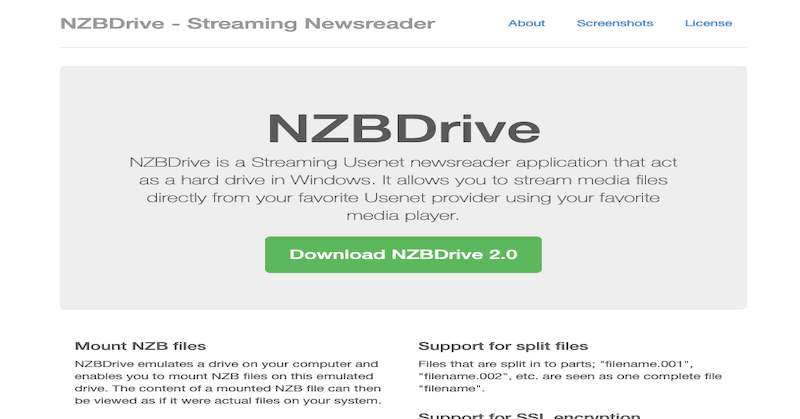 NZB Drive is a popular solution for streaming directly from NZB files. The program allows you to mount the NZB as if it were a drive on your computer, and you can stream away.
After you start an NZB download in NZB Drive, you can open the incomplete file and it will stream it for you, complete with seeking features enabled. NZB Drive has a lot of fans.
Streaming while download
Support for multiple servers
Windows Only
Buy with Bitcoin only
#5 - Sonarr
Sonarr is a PVR that allows you to automatically download content from USENET. It can read RSS feeds and, when it finds something that you have set up the program to look for, it will download the latest content related to that feed.
Sonarr can import your current tv show collections and even tell you if any episodes are missing. You can choose to find and download the missing episodes or just ignore them. Sonarr Periodically checks torrent and Usenet sites for new uploads and then determines if these shows are in your wanted list.
While this solution for streaming NZB files actuallys works in conjunction with NZBGet, Sonarr is an excellent media organizer and if you do get this setup you will be happy.
PVR Software
Active Development
NZB and Torrents
Content Automation
Summary
Any one of these downloaders provides a great option. These are all such common NZB downloaders that many of the people reading this likely have one of them already. If you didn't know about the ability to stream from NZBs, it's worth trying out. It makes USENET even more convenient.
There are other options out there, as well, and more coming along all the time. With Internet connections and USENET providers offering more bandwidth than ever, expect streaming while downloading to be a more common feature in the future.