5 Alternatives to Popcorn Time
Last Updated: Jun 05, 2019
Want an alternative to Popcorn Time? Here are some of the other options out there if you want to stream movies.
TorrenTV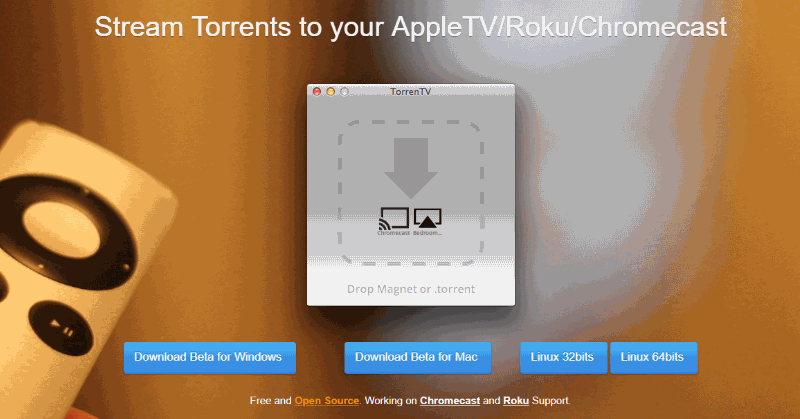 TorrenTV is easy to use, features a drag-and-drop interface and should be simple enough for most people to install. The app will play magnet and torrent files to your streaming devices and, just as is the case with local files, all you have to do is drag and drop them into the player to start viewing.
This app is available for Windows, Linux and Mac. Users report a few bugs here and there but, if you want something easy to use and that interfaces with AppleTV, Roku, Chromecast and other streaming options, this is one to look at.
No more waiting before watching a movie
Stream Any Torrent Directly to Chromecast, Roku or AppleTV
Drap and Drop Torrent Links or Magnet Links
SonArr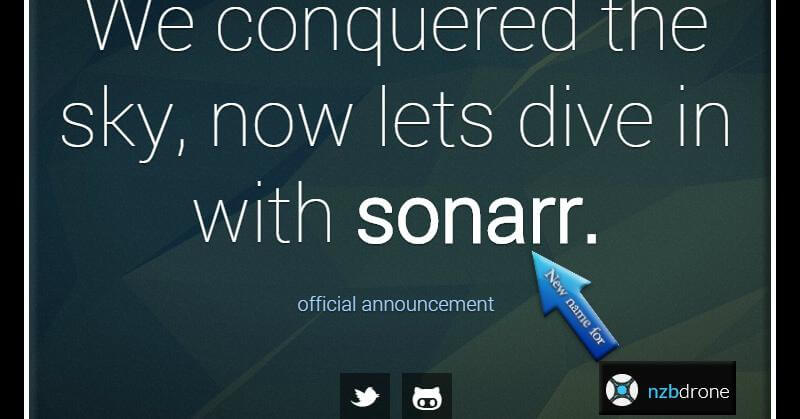 Sonarr is a PVR that allows you to automatically download content from USENET. It can read RSS feeds and, when it finds something that you have set up the program to look for, it will download the latest content related to that feed.
Sonarr can import your current tv show collections and even tell you if any episodes are missing. You can choose to find and download the missing episodes or just ignore them. Sonarr Periodically checks torrent and Usenet sites for new uploads and then determines if these shows are in your wanted list.
Usenet and Torrent Sites Downloads
Fill in missing TV episodes
Highly Customizable with Active Community
CouchPotato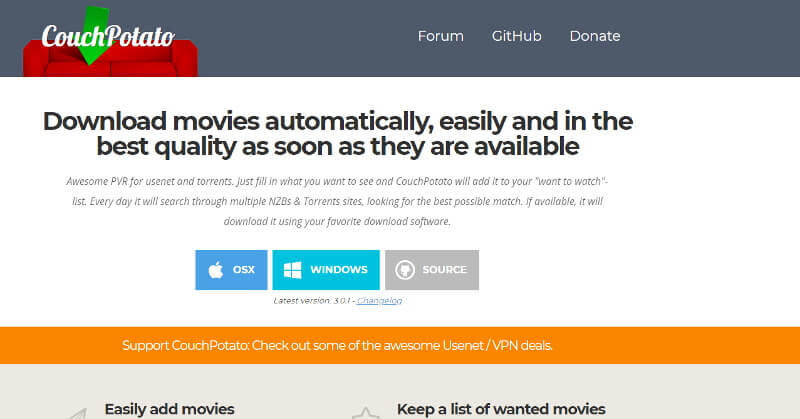 Download movies automatically, easily and in the best quality as soon as they are available. Windows, Mac and Linux versions available.
PVR for usenet and torrents. Just fill in what you want to see and CouchPotato will add it to your "want to watch"-list. Every day it will search through multiple NZBs & Torrents sites, looking for the best possible match. If available, it will download it using your favorite download software.
PVR for Usenet and Torrent Sites
Intelligent and Configurable Software
Chrome and Firefox Extensions
Stremio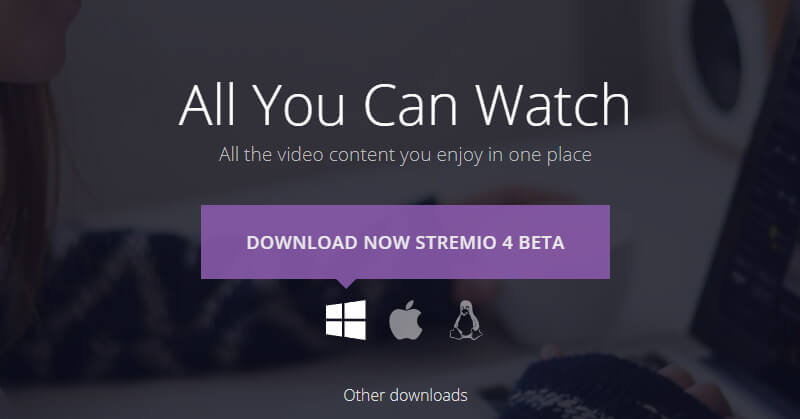 Stremio is a one-stop hub for video content aggregation. Discover, organize and watch video from all kind of sources on any device that you own.
Movies, TV shows, series, live television or web channels like YouTube and Twitch.tv - you can find all this on Stremio
Watch on All Media Devices
Collect From Stremio
Import From Facebook
Zona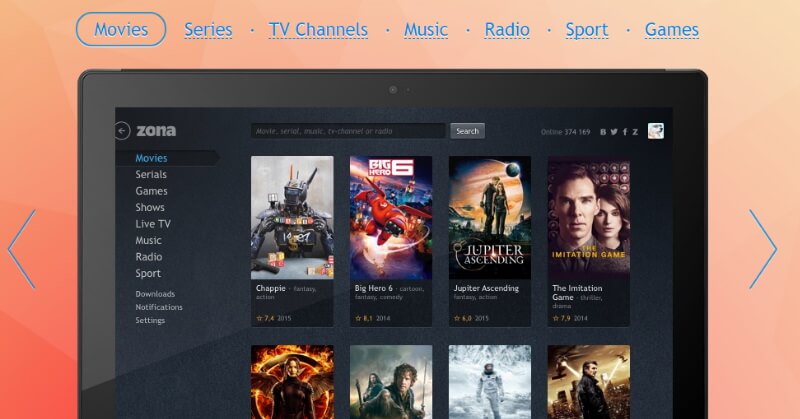 Zona allows you to stream torrents just like Popcorn Time. This program, hailing from Russia, has a slick interface that you can customize by choosing one of three different themes that come bundled with the software.
The program will notify you of any series, movies or even music releases you're interested in. It has its own torrent client and search engine. Zona is currently available for Windows only
Windows Only
Russian software
Nice Software
A Note on These Programs
These programs all rely on torrents to provide content, so you'll want to make sure your connection is private while you're using them.
Since you don't have the same SSL option you have when downloading USENET binaries, a VPN is your best bet for security when using any of these programs. Newshosting and Tweaknews both offer their USENET service packaged with a VPN Service, which is a good option.
There are plenty of other good VPN services to choose from out there, however, so explore and make sure that you choose a VPN server located outside of your own nation and that's located in a jurisdiction with good privacy protection.